Soft pull apart dinner rolls, take III
This is my liquid levain version of Peter Reinhart's soft pull apart dinner rolls. I really enjoy the soft texture and the flavour that the honey brings to the mix.
I baked this time on parchment on a cookie sheet, so the rolls could grow to their natural roundness, rather than sticking together as was the case last bake.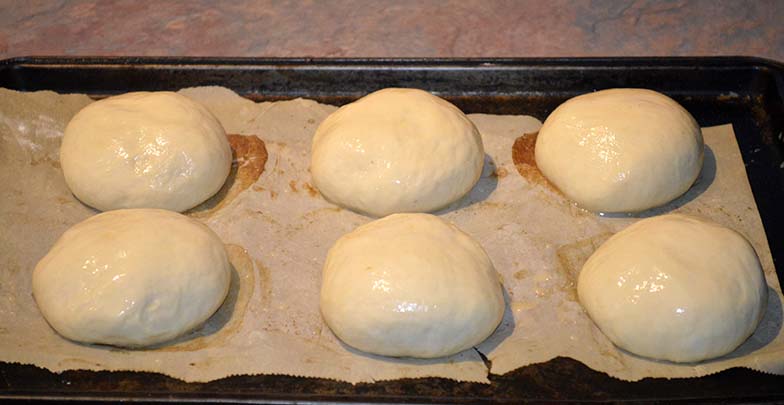 Prior to baking I gave them 2 coats of egg wash, waiting a minute in between coats. I baked @ 350F for 15 minutes with steam, then another 14 minutes no steam. Great results once again, with great flavour and a shred able crust!
Here is the recipe:
68g liquid levain
236g milk scalded and cooled to below 90F
363g strong bread flower
1/2T kosher salt
39g honey, I slopped a little more
43g melted butter, again, I slopped a little more
1/2 large egg, or 25g egg
The left over half egg supplies the glaze before baking.
Happy baking friends! Ski