Hamelman's Semolina bread
 It is really difficult to buy fine ground semolina (durum) flour here in NZ. I found a supplier who could remill it and today tried the above for the first time. 
Sponge: 
140 g durum
140 g bread flour
195 g water
yeast 3 g IDY and 13.9 g sugar.
mixed and left to mature 2 hours.
Added 237 g water and 34.8 g olive oil and mixed well before adding 209 g durum, 209 g bread four and 12.5 g salt.
I hand mixed and although Hamelman says medium gluten strength I gave up and left to rest. after 20 minutes did another gentle fold and dough started to look lovely and smooth. left another 25 minutes, did another set of gentle folds then left the dough to rest for the remaining 45 minutes.  Divided, preshaped - upto this point I had only used oil, no flour on bench and hands and it was easy to work with. Final shape, one into banneton, the other rolled in sesame seed. proof was about 1 1/2 hours.  I baked them both together, the seeded loaf in the DO the other on the stone with steaming towells. 15 mins steam, 15 minutes no steam at 225°c.  the difference is staggering! one  had no ears, but volume increase and a  blow out! and a very dull crust.  the seeded loaf has a shiny crust, better volume  and no blow out!  
Lesson learnt! steam, steam, steam!!!  larva rocks were ordered but didn't make it in time for the bake :( - next time.... 
here is crumb shot.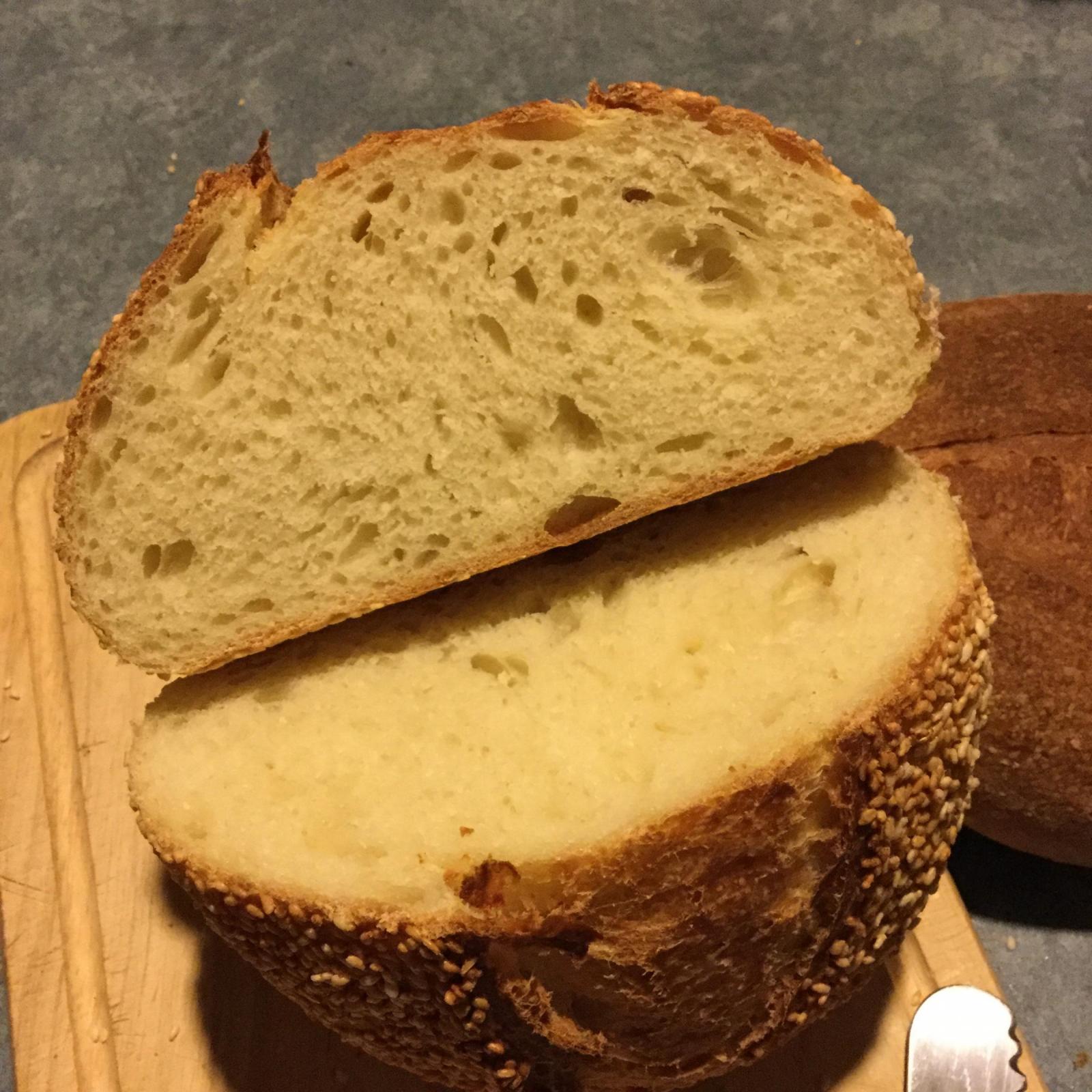 first time I have seeded the outside - lovely flavour.
Rest of todays bake 
1:2:3 with 30% multigrain flour - a bigger loaf, lovely shine on this too - baked in DO
and the last 2 smaller loaves - 1:2:3 with 20% spelt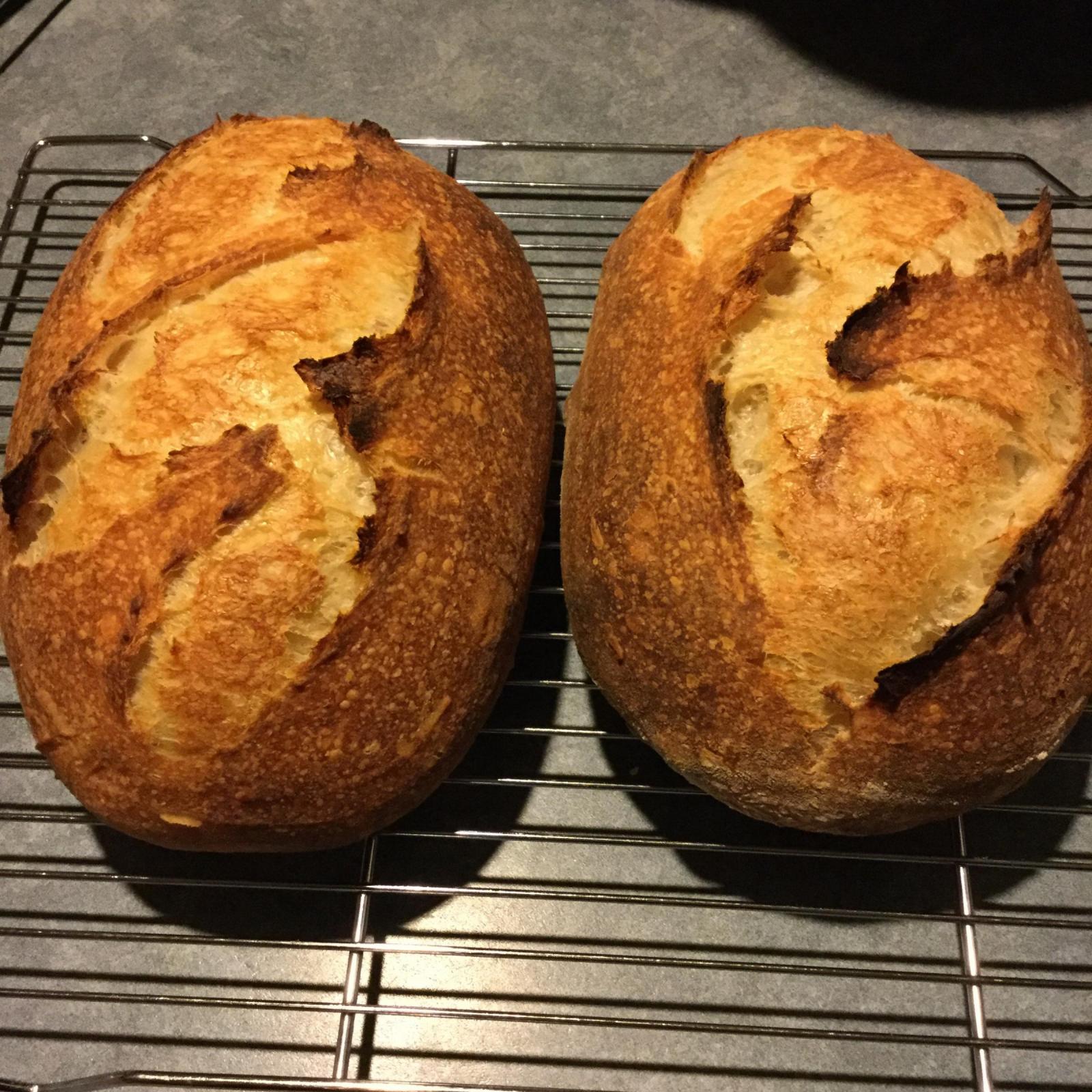 I love 1:2:3 breads - easy to tailor recipe to whatever flour combination you have on hand. always turns out well.
breads are still cooling so no crumb shots.
Happy baking all
Leslie