Clay oven cooking surface!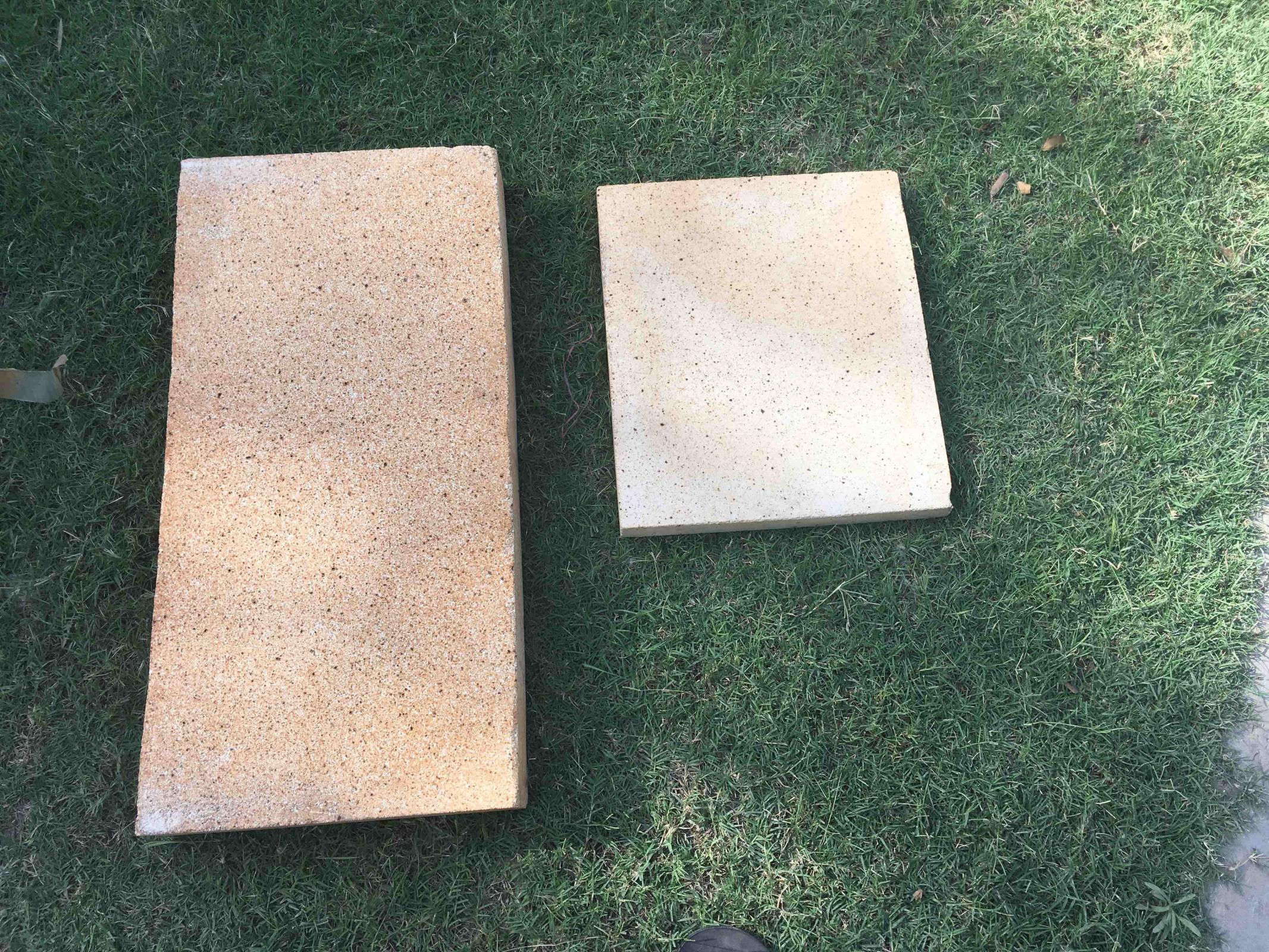 Hi! After going through many posts I have decided to use fire bricks. Now the problems is that I have three choices:
1. Firebrick: the size of a regular clay brick
2. Fire tiles: 15"x15"x1" tiles. the are bigger thus the would give me a smoother surface, I would need about 9 of them but then these are thinner than the regular firebricks. Would they dissipate heat quicker and effect the heat up time, cooking time and taste?
3. Fire Slabs: 24"x12"x2". Big and heavy, two of them should be enough to make a small clay oven. The are thicker than the tiles and a have bigger surface.
Which one should I use? Price comes out to be more or less the same and is not a factor.
I'm trying to add pics of the tile and slab.