Soft pull apart dinner rolls
Well friends I haven't baked much leavened bread for the last 3 months sustaining myself on southern style corn bread and buttermilk biscuits. Well I got a taste for some soft, pull apart dinner rolls and they turned out great!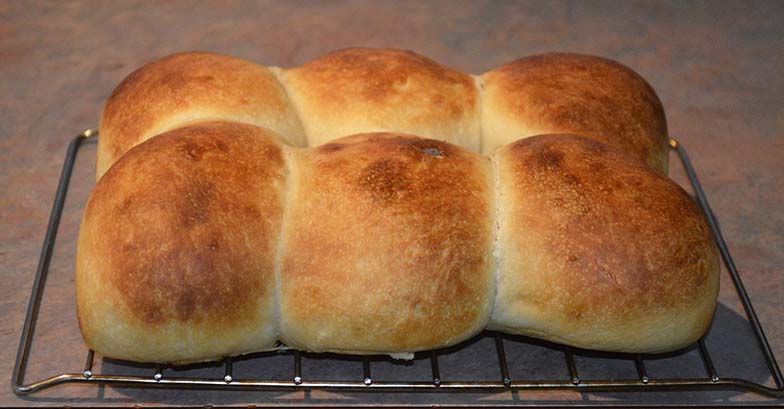 I used a recipe from P. Reinhart's ABED and adapted it to my sweet levain:
68g liquid levain
236g milk scalded and cooled to below 90F
363g strong bread flower
1/2T kosher salt
39g honey, I slopped a little more
43g melted butter, again, I slopped a little more
1/2 large egg, or 25g egg
I developed the dough normally let it bulk rise overnight in the fridge. In the morning, I let the dough warm up on the counter for a couple of hours, then divided, proofed in a pan and baked @ 400F for 8 minutes with steam and finishing with another 8 minutes, no steam.
Here are the proofed rolls:
Fresh out of the oven: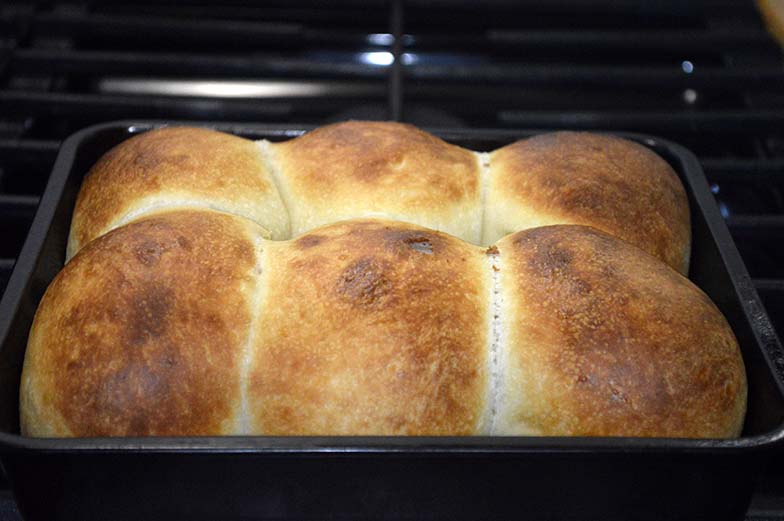 Good rise and GREAT oven spring thanks to a well fed starter. The honey, butter, egg and milk really make for a nice, soft shred able dough with a subtly sweet flavour.
Part of the reason I haven't been baking is that I am selling my home in Canmore, AB and moving to Golden, BC. It is a perfect move for me, but the stress of moving is enormous. I have actually lost 10 pounds. Today, I found house, I think I will buy and my present place is pre-sold. Cheers folks, I am celebrating tonight!
Happy baking! Ski