Foolish Baker - Week in Review...Closer to success
Lot's of baking as usual. Our sourdough culture is being fed twice a day and enjoys that. Besides always having starter available for baking on a whim, one can really get to observe how their culture is behaving as it rises and falls everyday. I have clocked mine at 8 hours of work and it begins to fall; this is at a very low amount of starter with each refresh too, 10g SD to 70g flour 70g water. The consistency also changes enough to see where you want to be for baking and where you have gone too far. When the culture is gooey and can easily drip out of the jar, it is done for the day and should be fed again instead of being baked with. When the culture is peaking it has a nice jello consistency, and also glutinous. It holds shape and you can pull and tug on it without it tearing, up to a certain point. Anyway...
Cinnamon Rolls: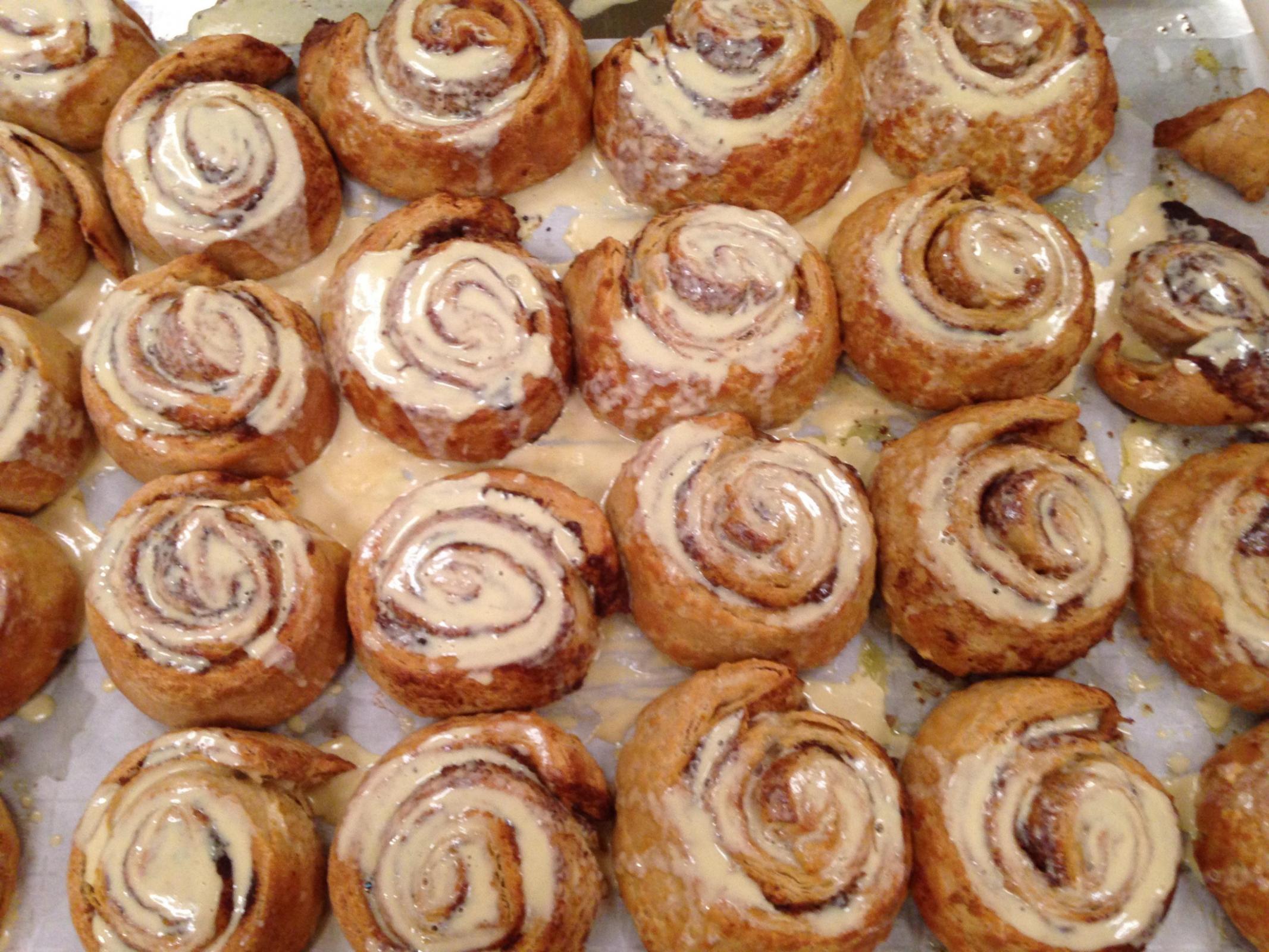 I realized that putting the dough in the walk-in fridge is just not working. The temp is just too cold and the fans are too efficient for yeast. I bit the bullet and started my day off at 4am and cranked out 30 rolls for the brothers. The lamination and proofing went really well, not perfect but we are getting there. I attempted to make a glaze with milk, butter, vanilla extract and stevia, which worked pretty well but I couldn't get it to thicken the way I imagined. Next time maybe. And yes, I laminated cinnamon roll dough cause I don't care.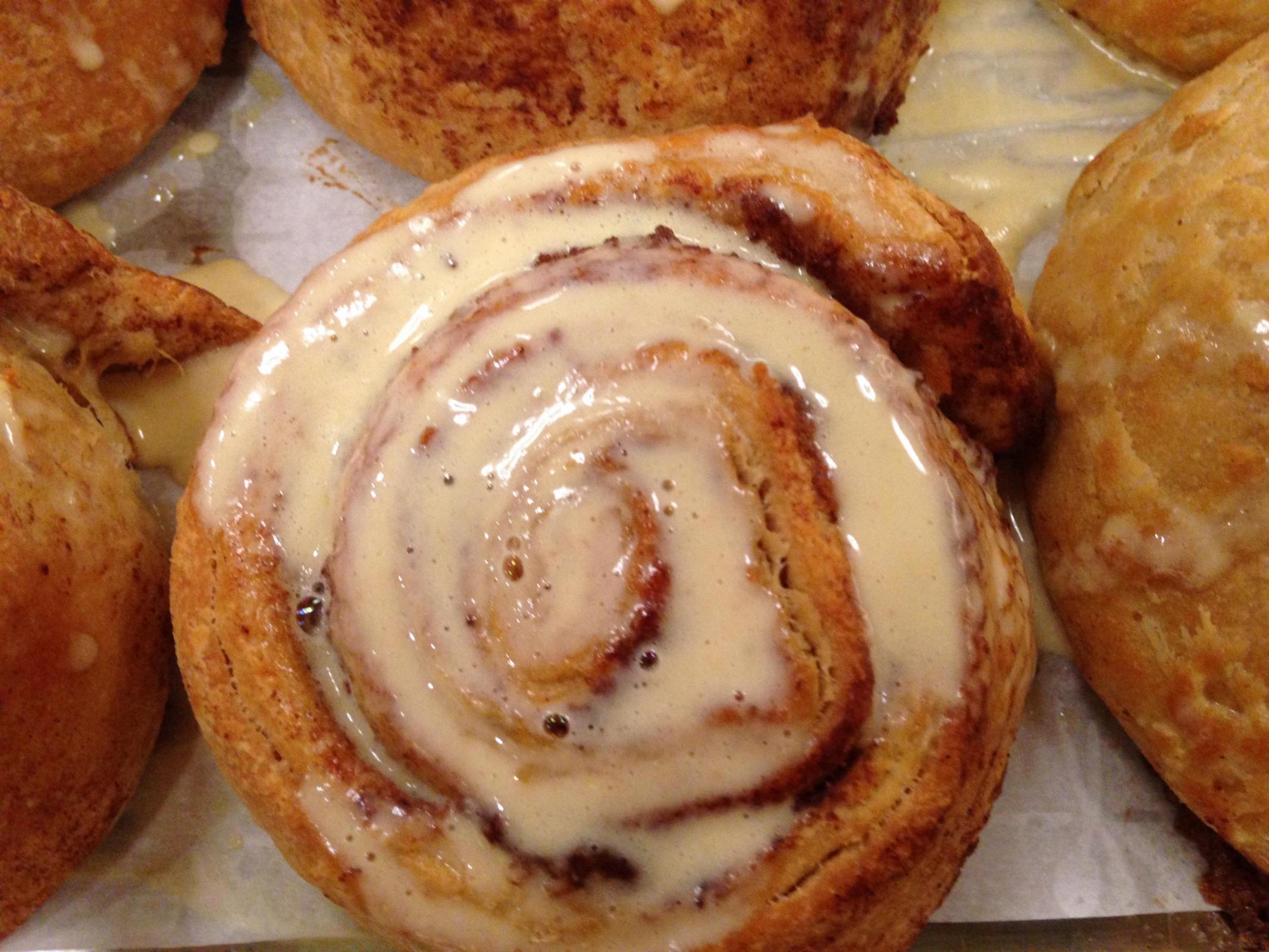 Next up is my inaugural steps into understanding spelt and buckwheat, both floured and sprouted. When you bake with only whole wheat 100% of the time spelt and buckwheat don't change a whole lot. But the crust was much more crispy and crackly with a nice nutty flavor. I upped my hydration from 78 to 80, but it wasn't enough for the extra grains. Got more of a tight, dry crumb like my older batches last year. 
Spelt flour, buckwheat groats, buckwheat flour additions. No sprouts this time, just threw them in raw. I sprouted and baked with them in a few more pictures down, not much difference if any but had too many ingredients to tell. 
Quick tip, if you feel like you might forget an addition, like salt, after autolysing, then just add everything next to the autolysing dough, don't worry. Mix it all in when the time is up using the Forkish pincer method.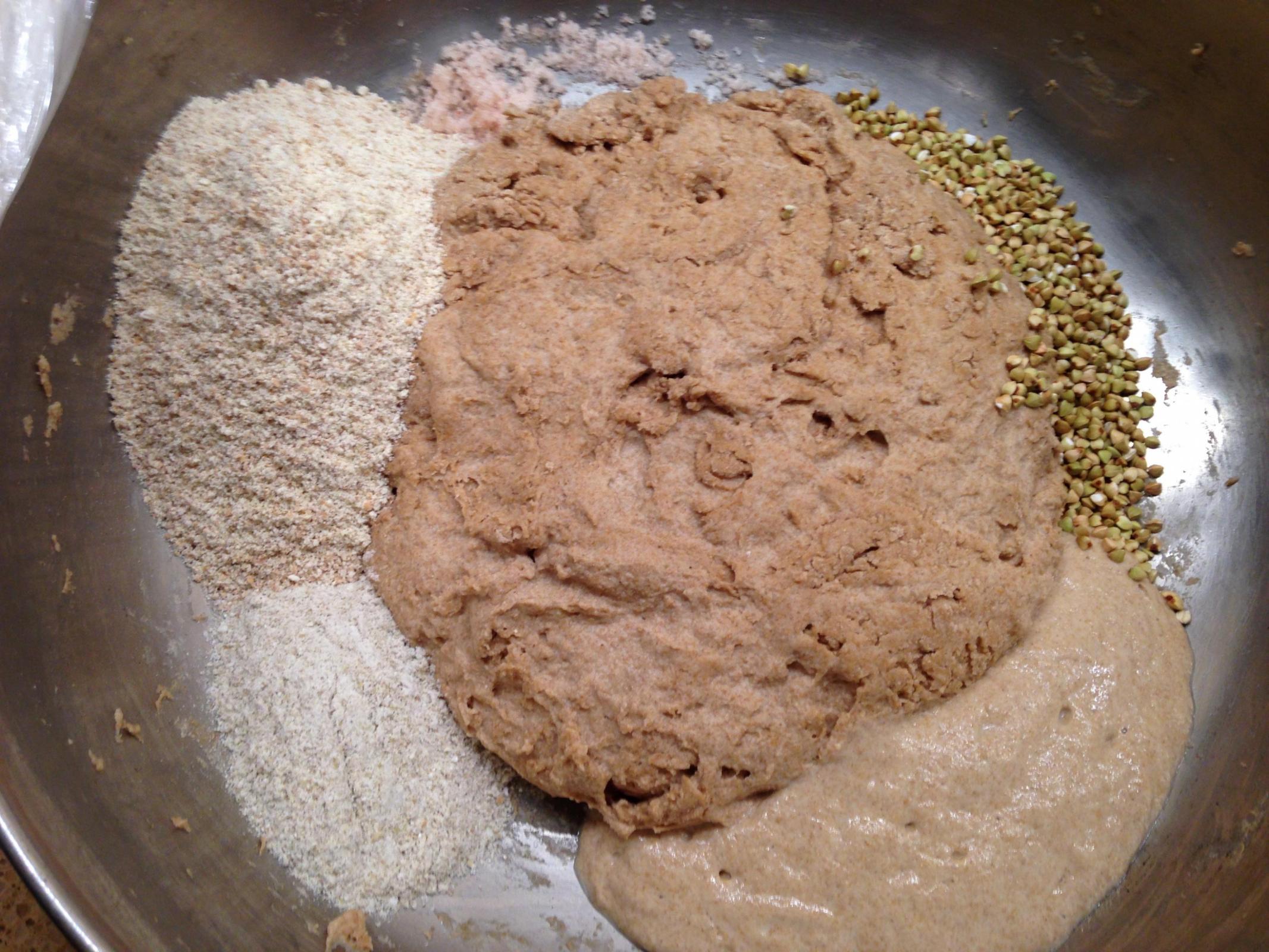 and there you have it all mixed in after a few pincer pinches.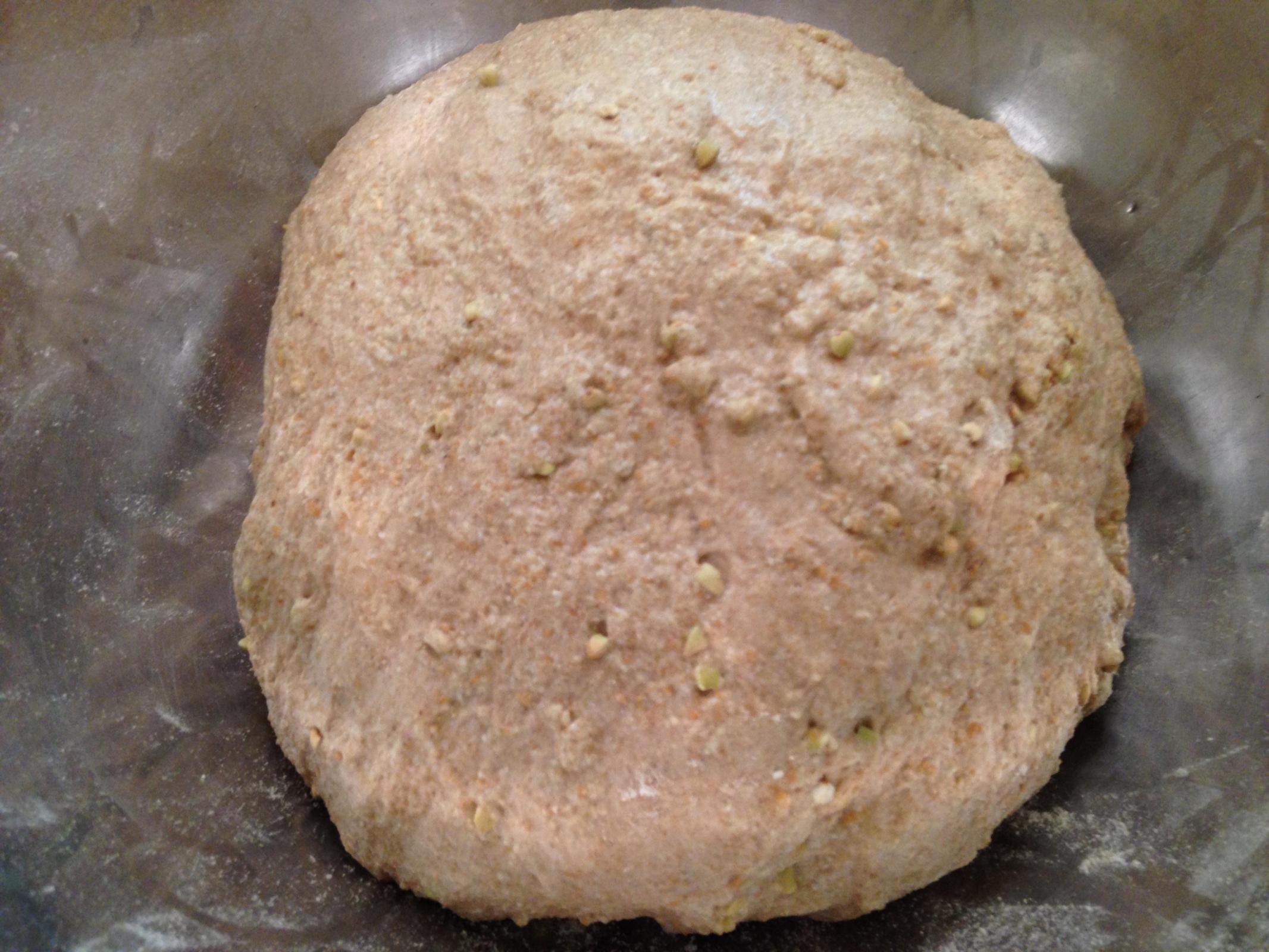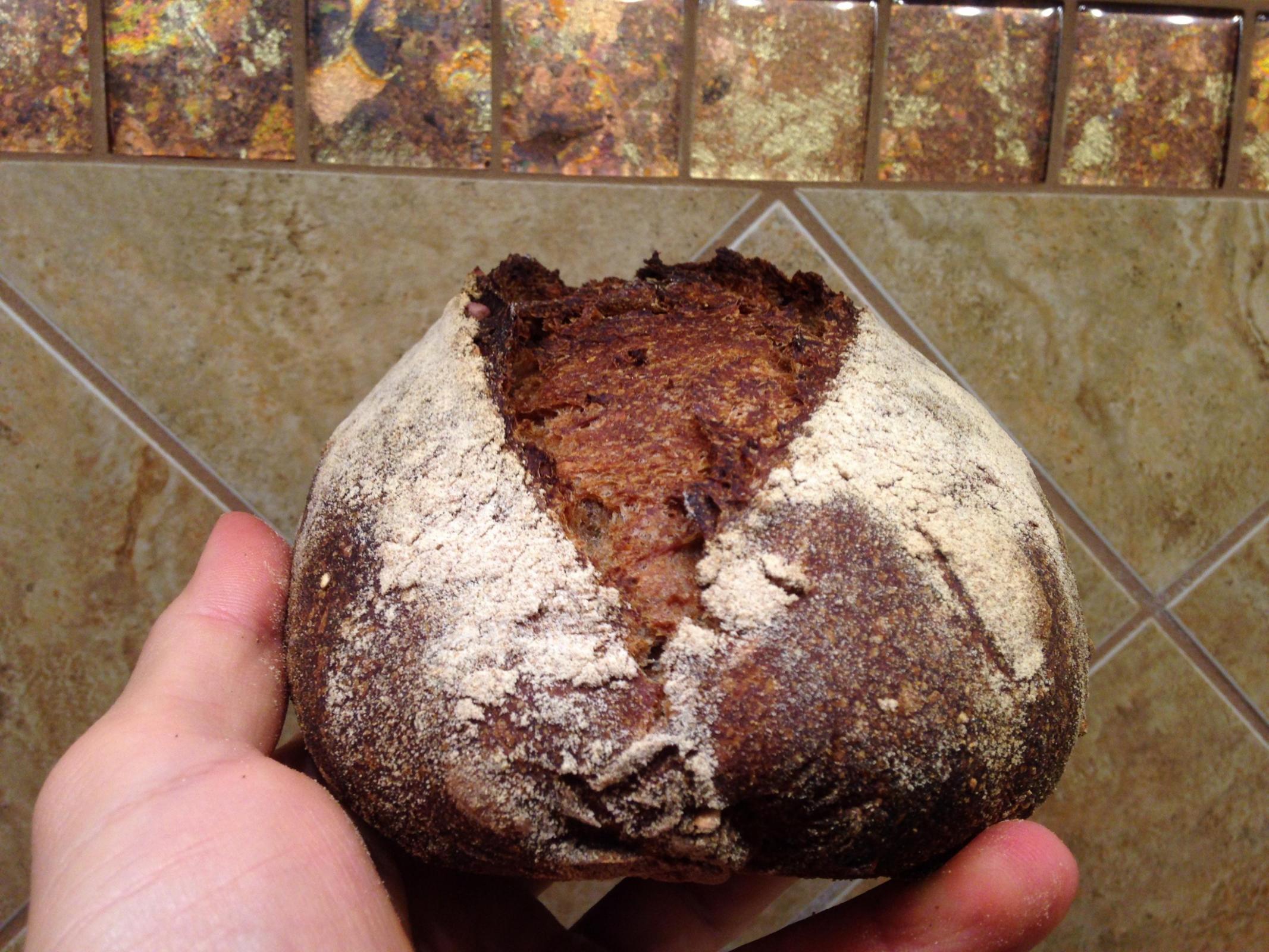 These loaves were fine and merry, not spectacular.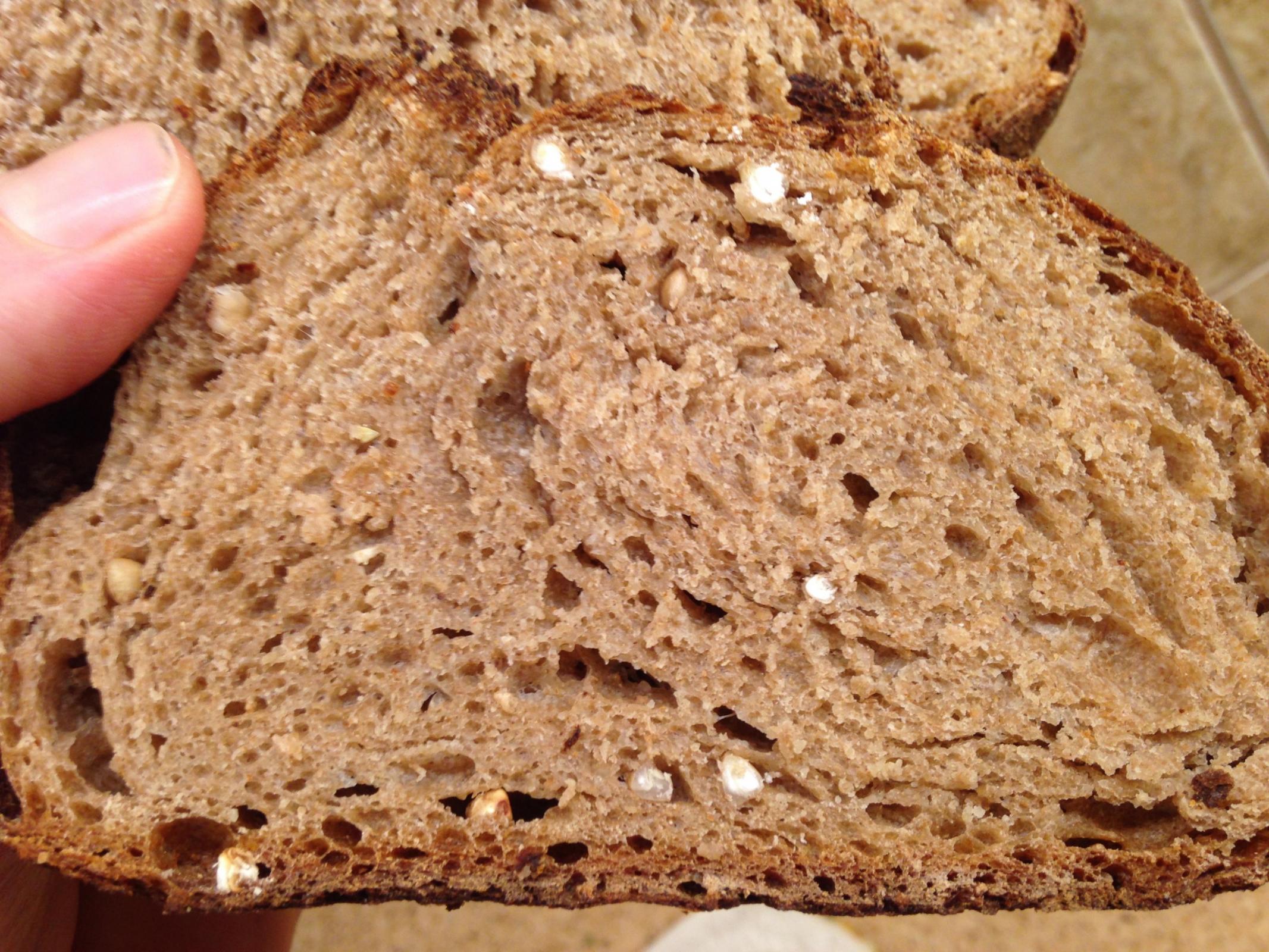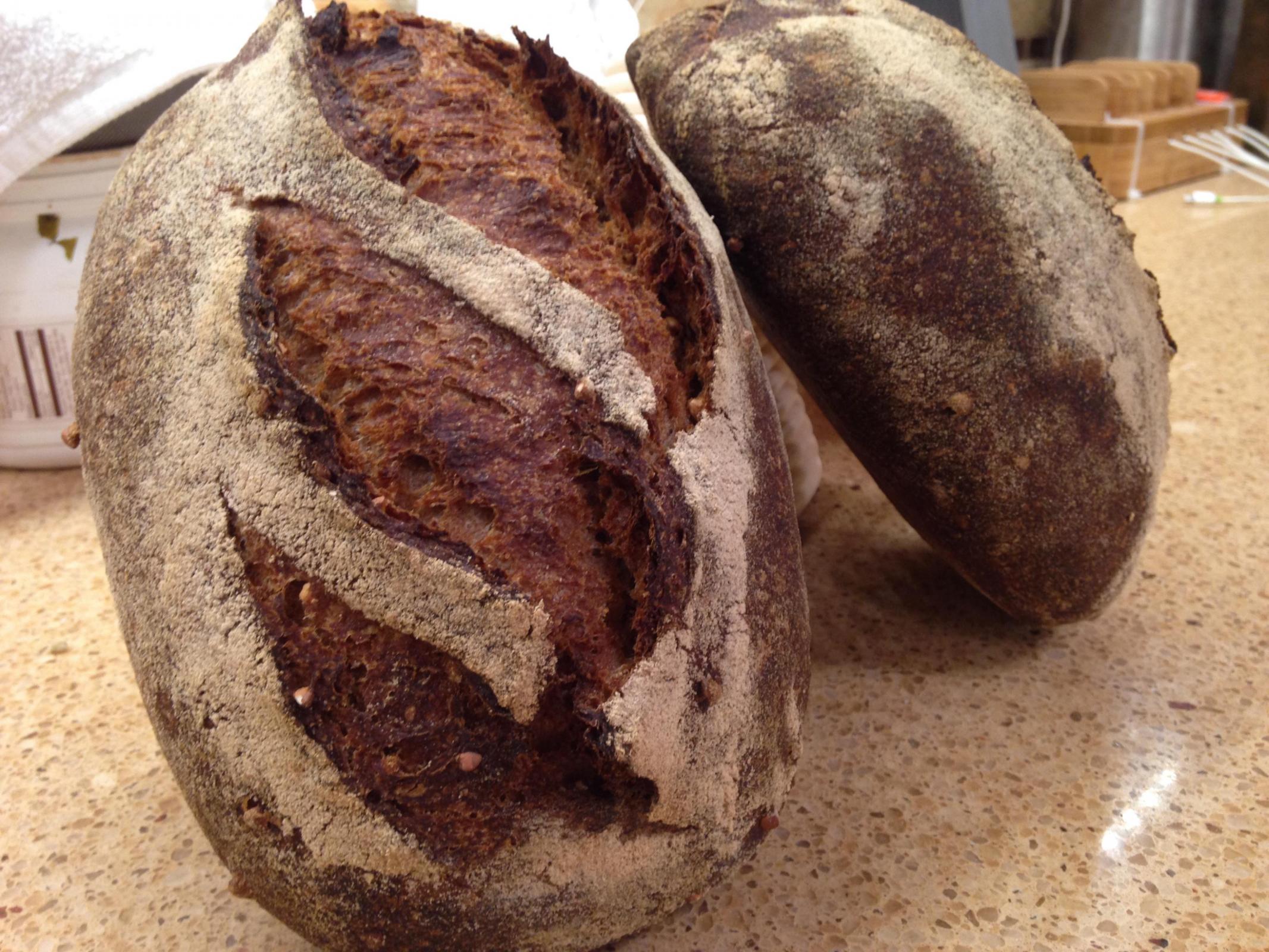 Now in my opinion what comes next is spectacular. A few days later and I decided to officially up my hydration for all my loaves to 83%. Exciting, right? I am always concerned about making big jumps to recipes that already work well, so I have been upping the hydration little by little. For me it's not working with wet dough that is hard, I'm concerned about the overall rise and shape of the loaf: the beauty of it all. 
I went with the mother of all seeded doughs for the last bake of the week, adding sprouted spelt, sprouted buckwheat, two kinds of flax, two kinds of sesame, pumpkin seeds and rolled oats, oh, and 3% rye flour because we have it. oh ya and walnuts. And yes, my bakes are getting darker and darker. It just has to be that way for that thin crackly crust.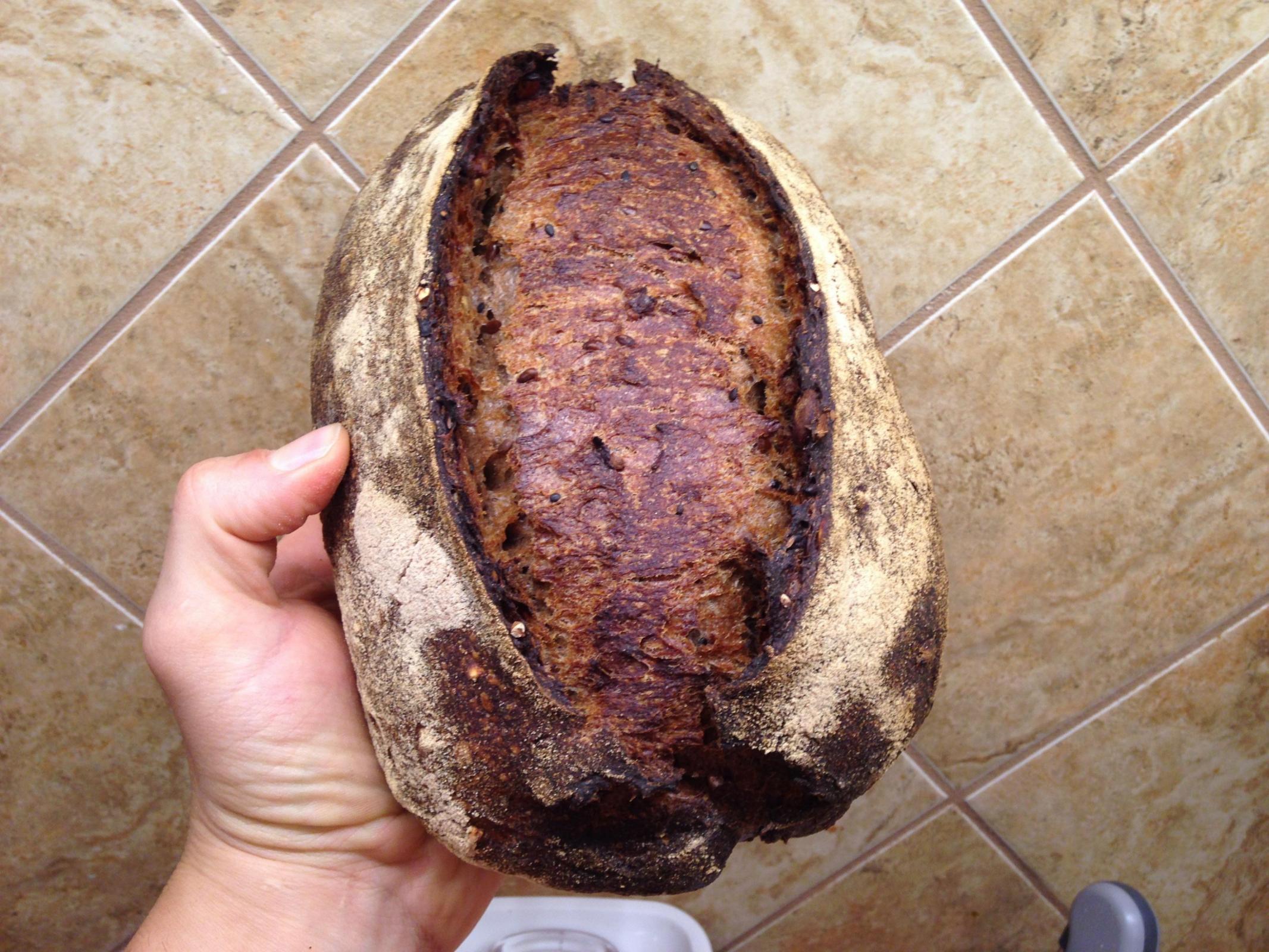 And the middle scoring is going well. I moved from the right end to the middle to lower the ears I was getting. 
As usual I took many photos, too many, and none of the photos give the bread justice. Not sure how so many TFLers are taking such amazing shots.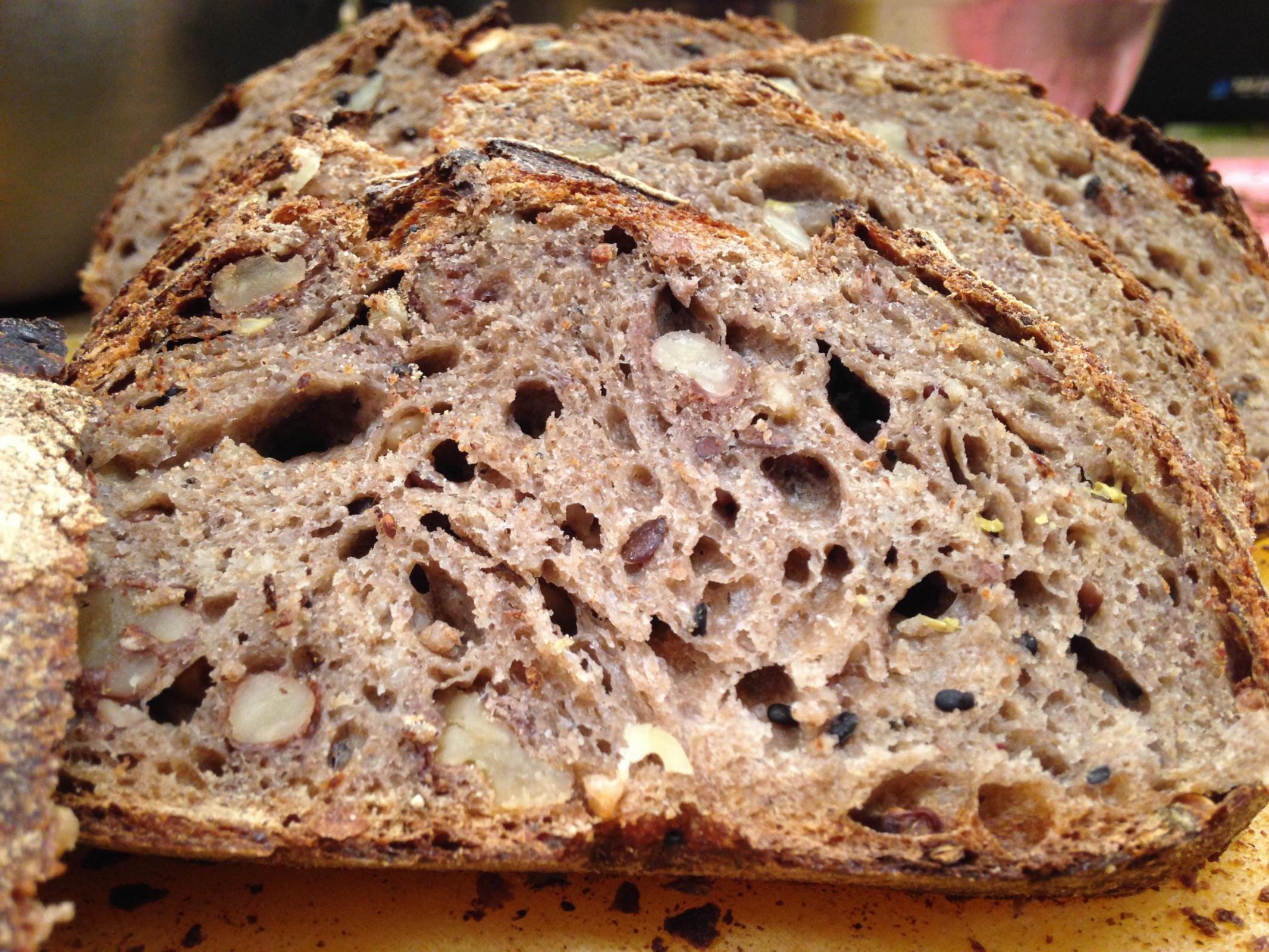 I made 5 loaves, gave away the two boules today. The boules looked cool, neat little scoring blooms. 
Baking specs: 
All flour is Giusto's high protein whole wheat fine grade
All salt is pink himalayan 
Recipe goes to 83% hydration if your starter is at 100% hydration.