Foolish Baker - Week in Review
Baking lots. 
Regular SD WW loaves, seeded loaves and blackberry pecan loaves. Also did my fourth batch of yeasted Pain au Chocolat, which need some serious help. I can't get them to ferment and flake. 
Rye Ciabatta with ground flax. These were superb tasting.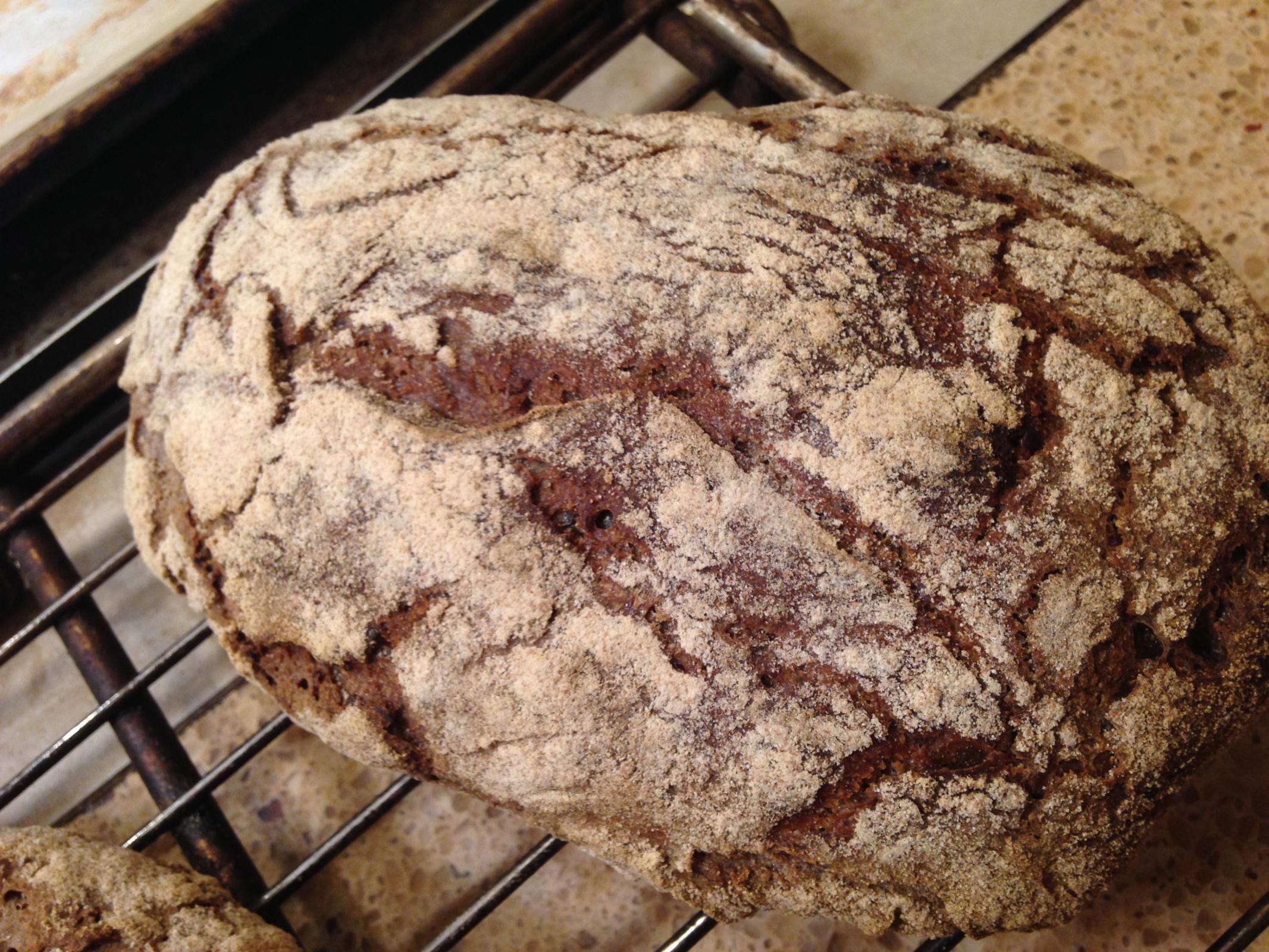 Blackberry Pecan WW SD loaves. Blackberry isn't all that great tasting. Sure looks nice though.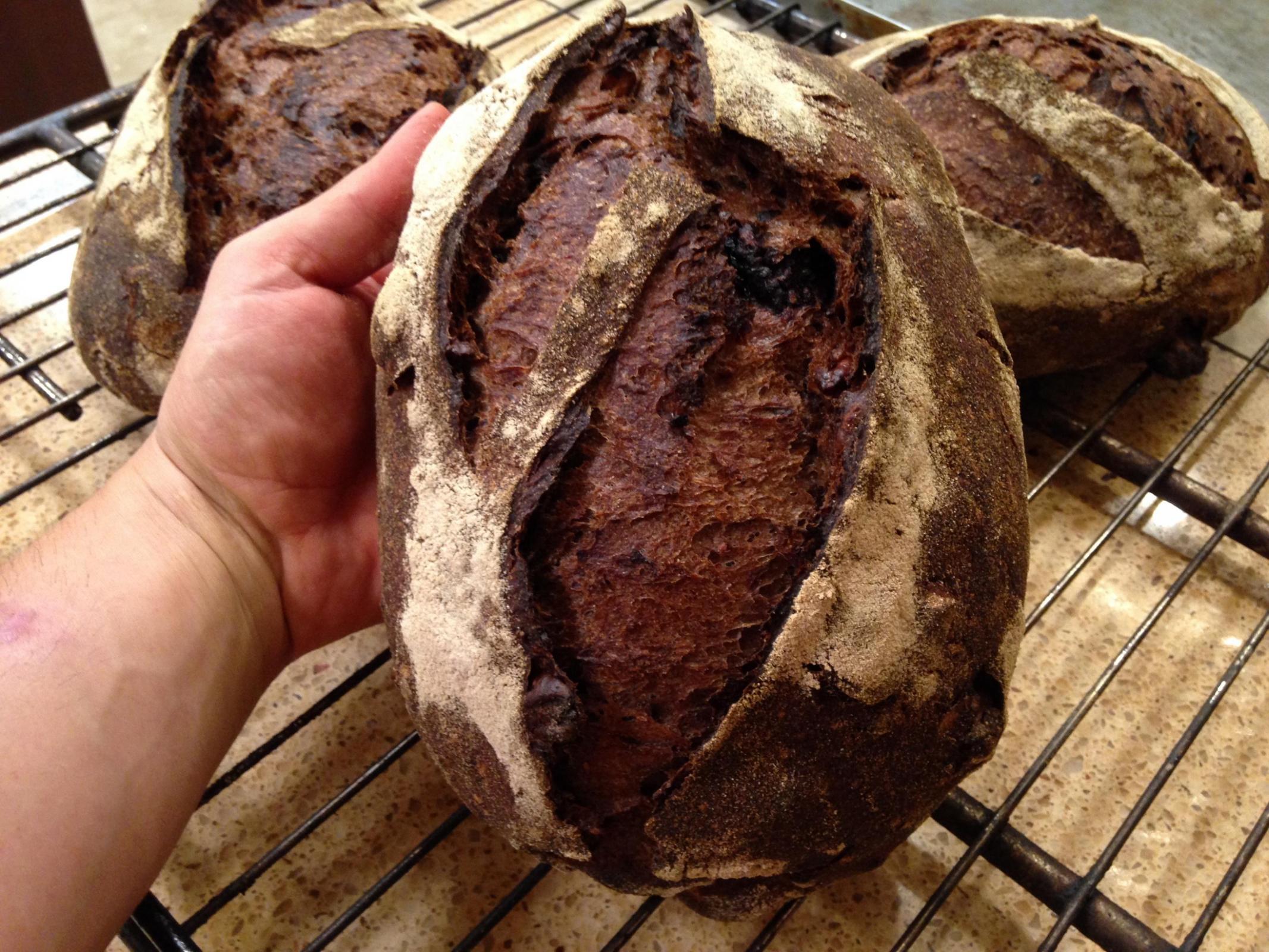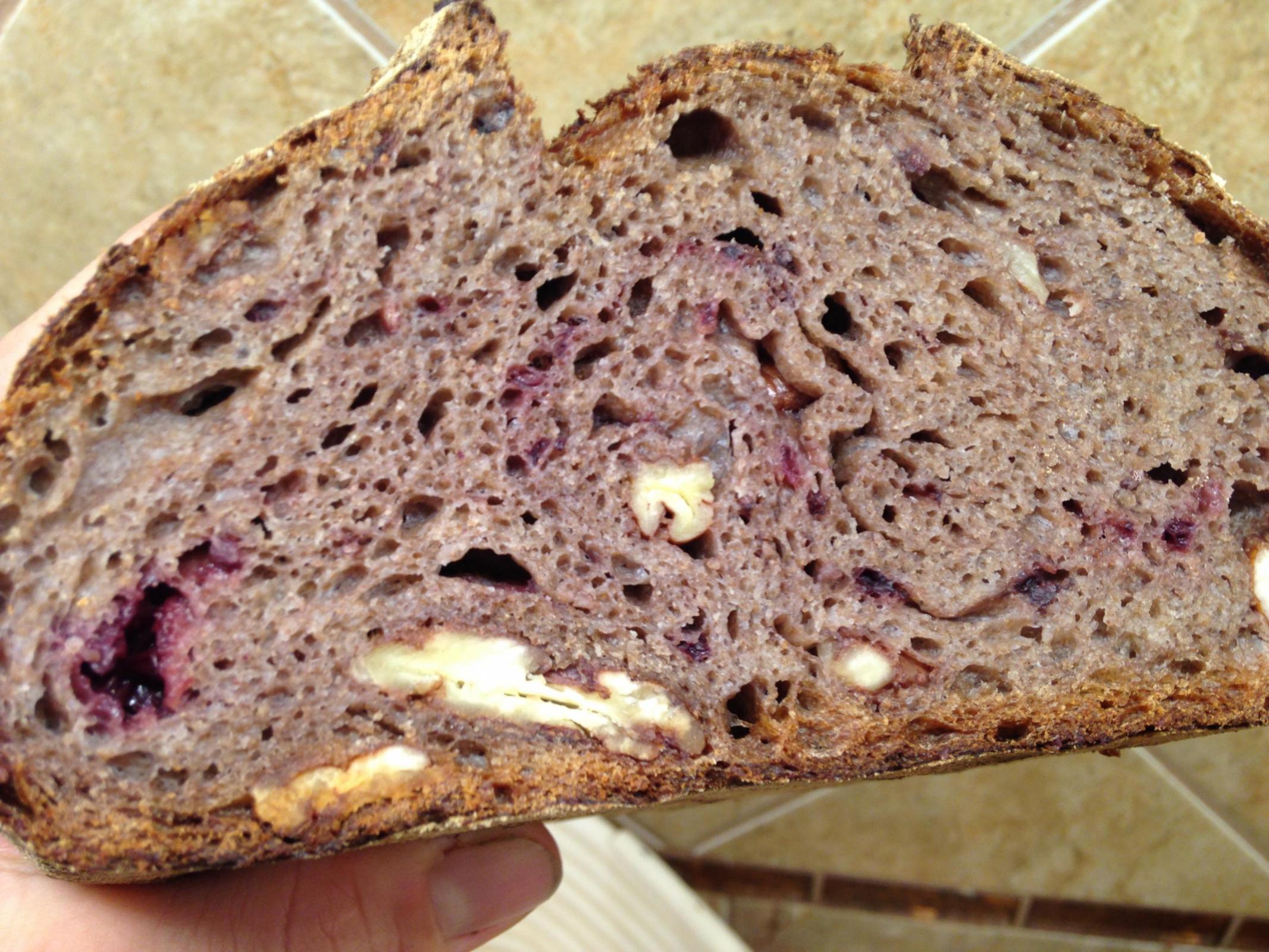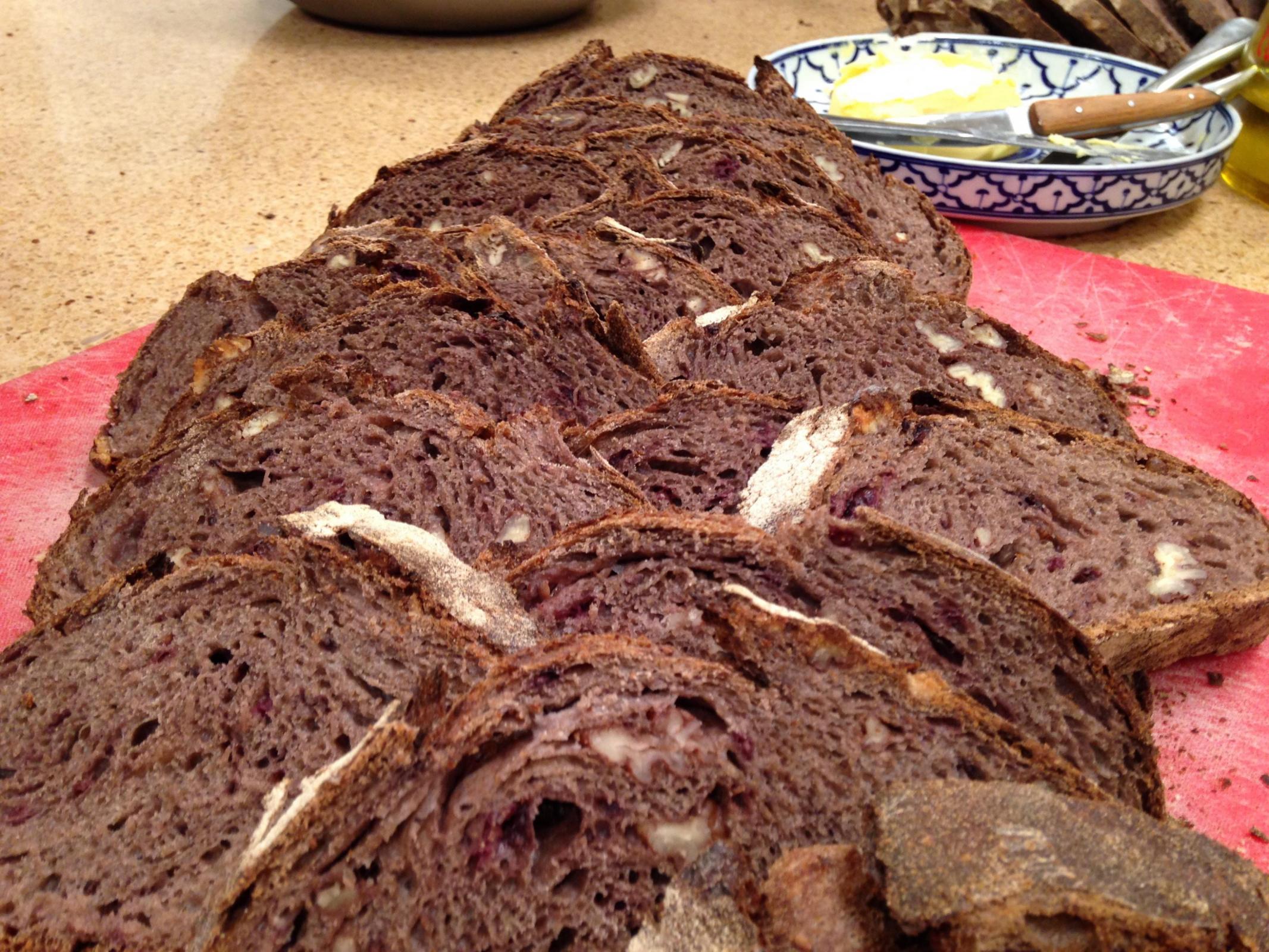 Flax Sesame Pumpkin Oat WW SD AKA FSPO Sourdough. Pink salt addition on the right. I forgot to add everything in my normal autolyse step so I did it on the first fold. Worked fine. I really like this combination.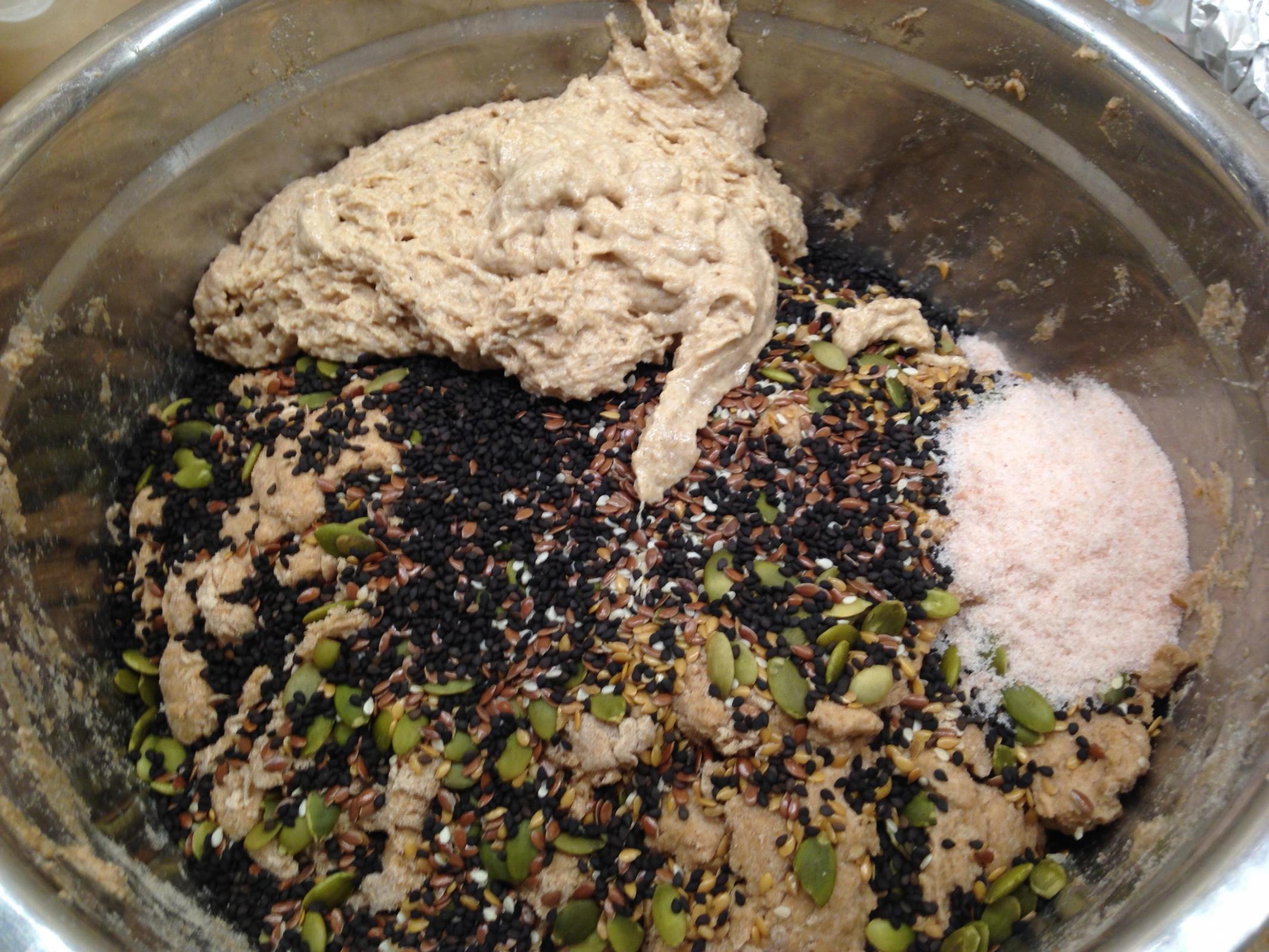 Putting the oats on the crust is a pain, not going to do that again.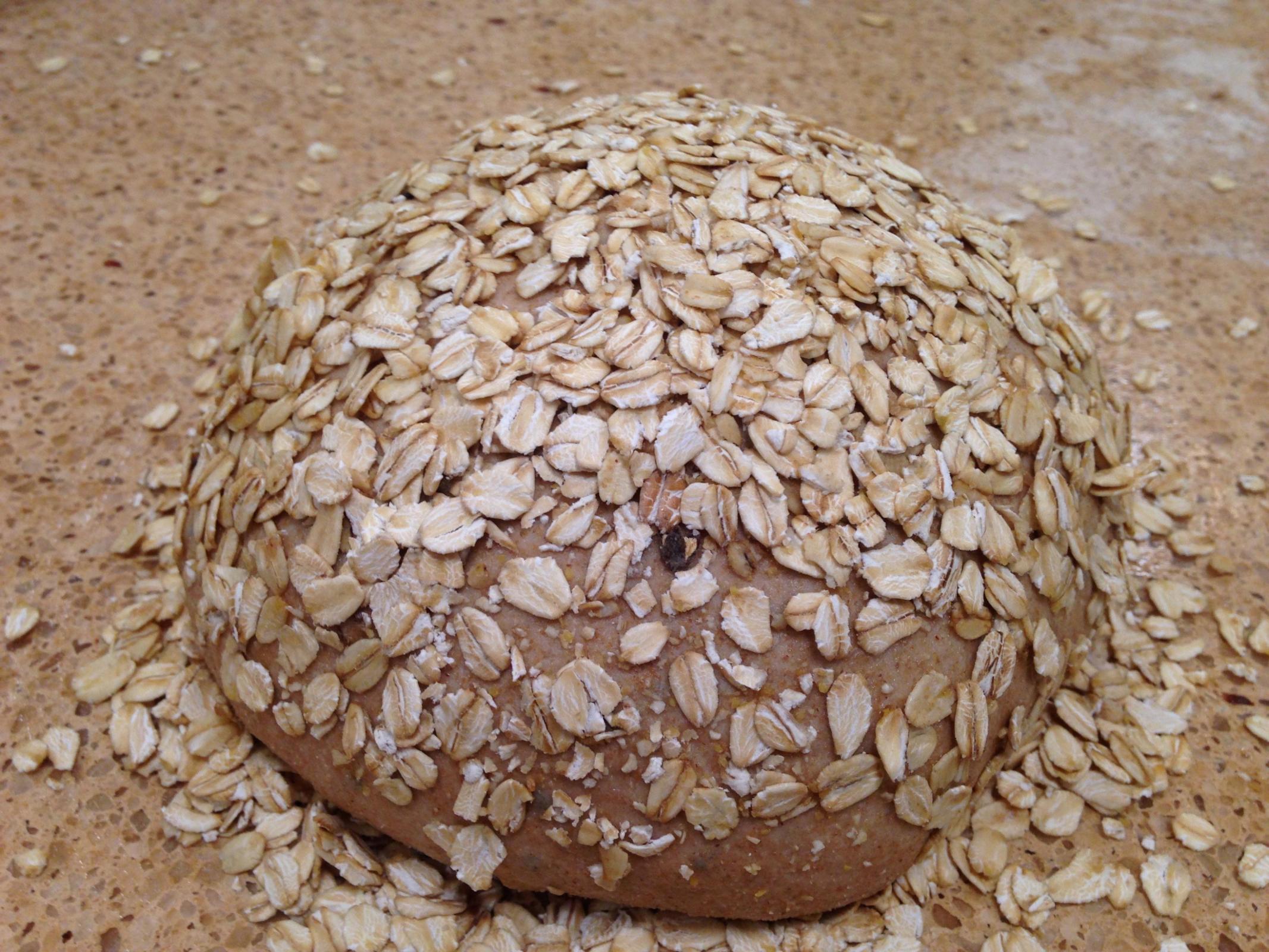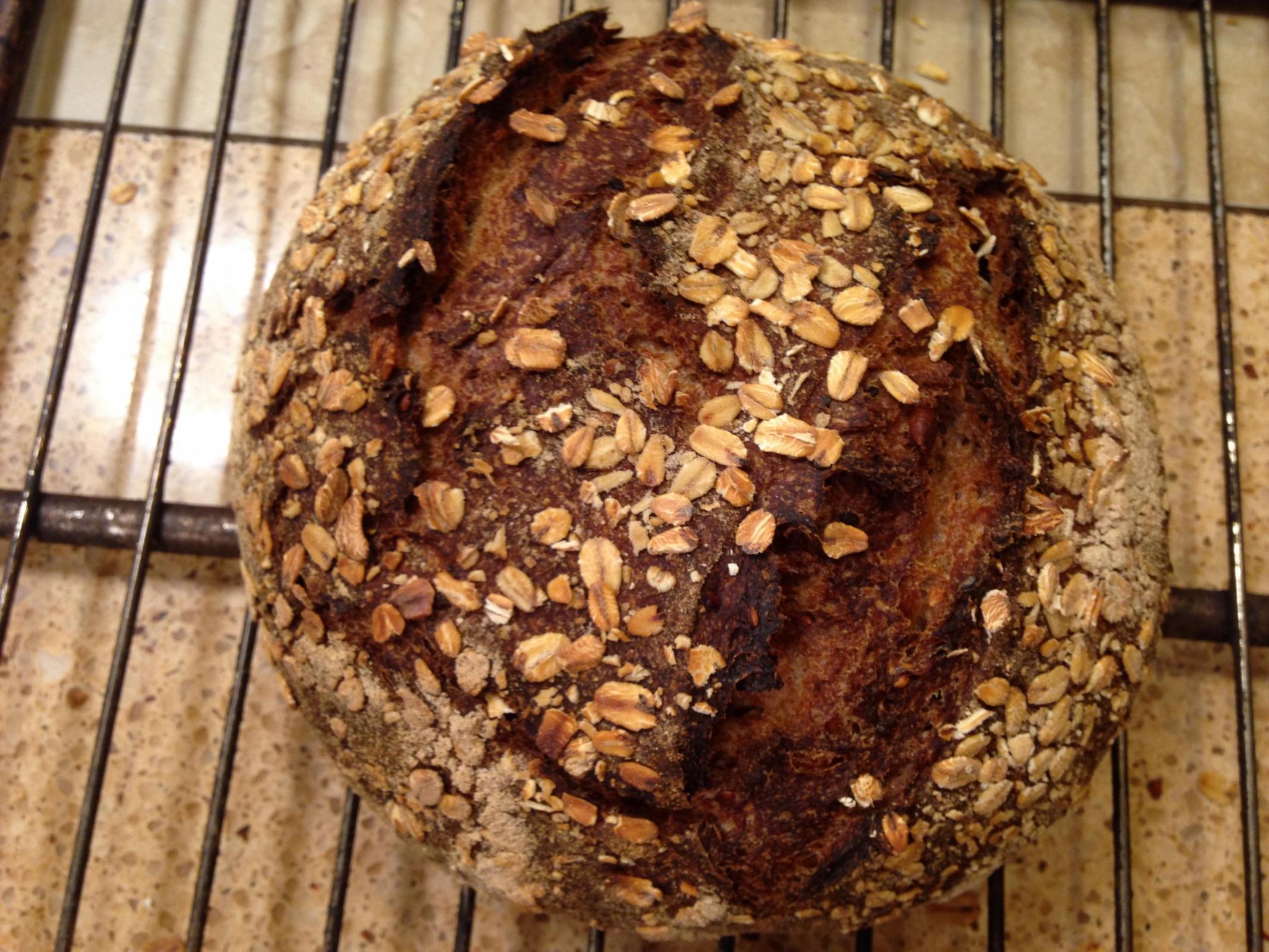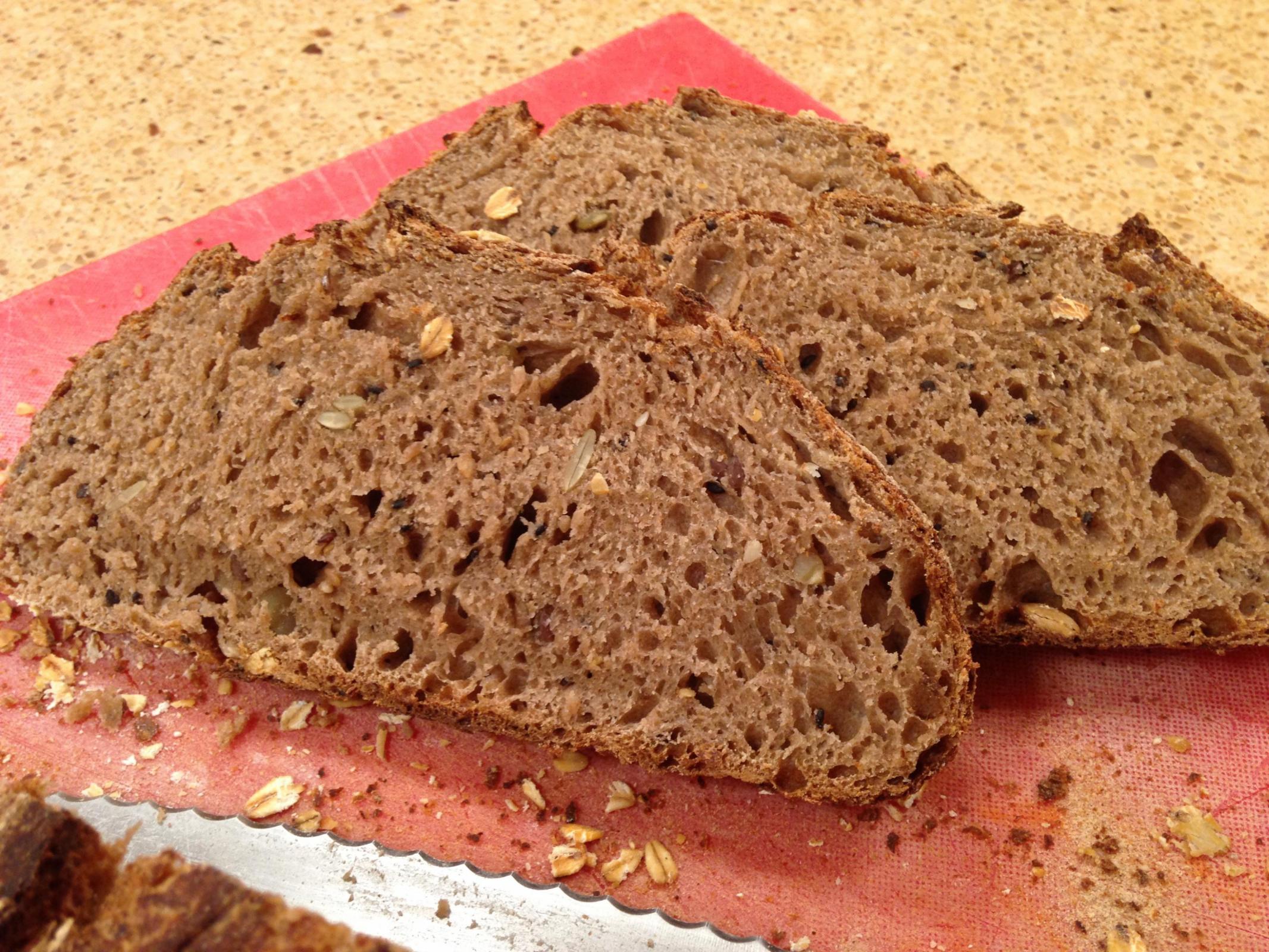 Normal WW SD loaves as usual. Gave these away to friends. Going to move my score closer to the middle to open up that mid bloom look next time.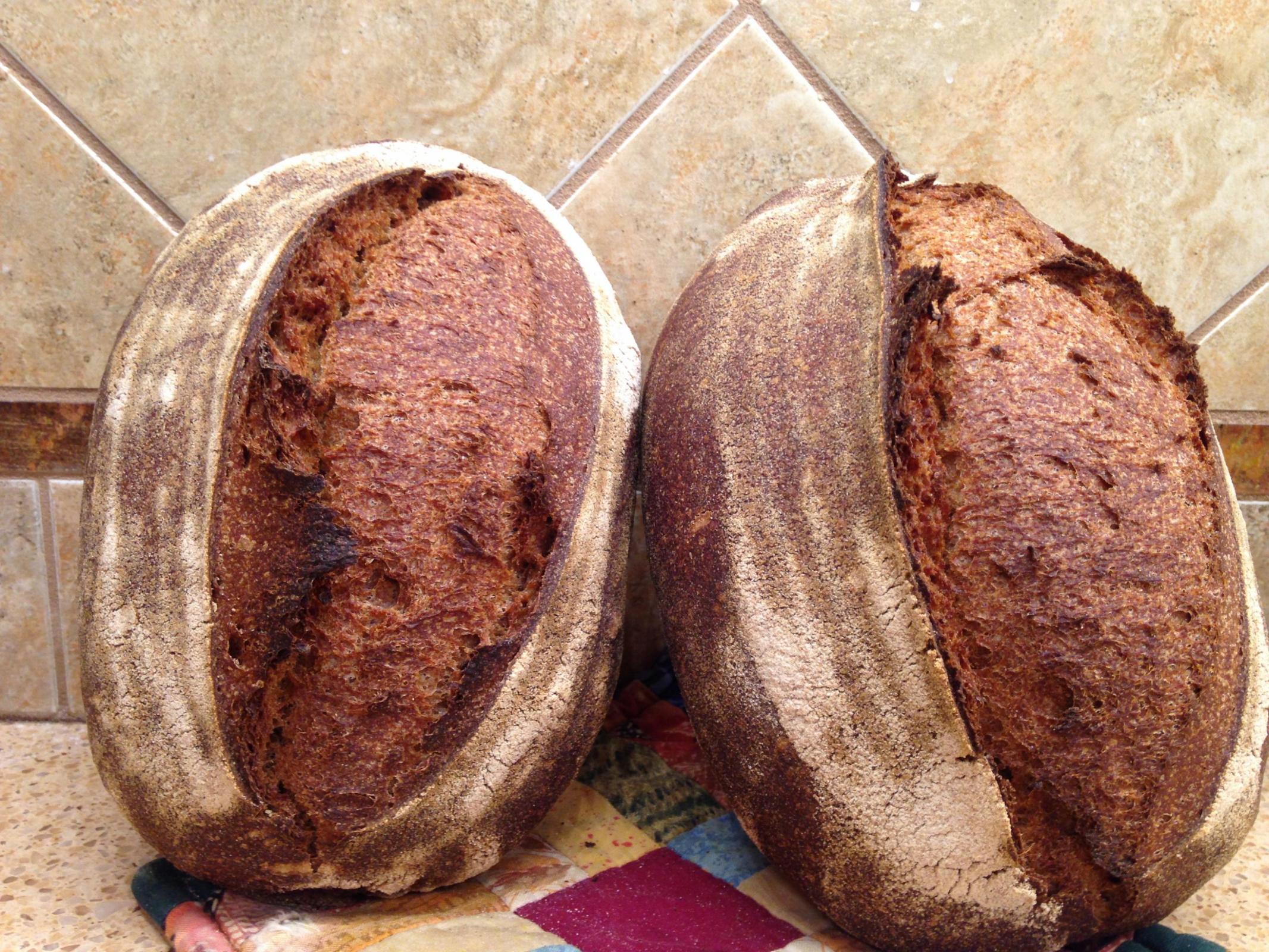 OK, here is what I don't get. My chocolate bread rolls don't do much rising or layer separation even though I laminate well and never get butter problems. They taste good of course, but they are more bready than flakie.
Recipe using brdclc.com:
1100g ww pastry flour
60% hydration, half water/ half milk straight from the fridge. This is real milk, from jersey cows milked that morning. So I think it was 335g of each liquid.
18g salt I think, it was a 2% addition
20g dried yeast, comes out to 1.8% of the recipe
2 teaspoons stevia since we don't use sugar
227g Kerry Gold's Irish Butter
I messed around with extra dough and tried some Pate feuilletee, those are so cool.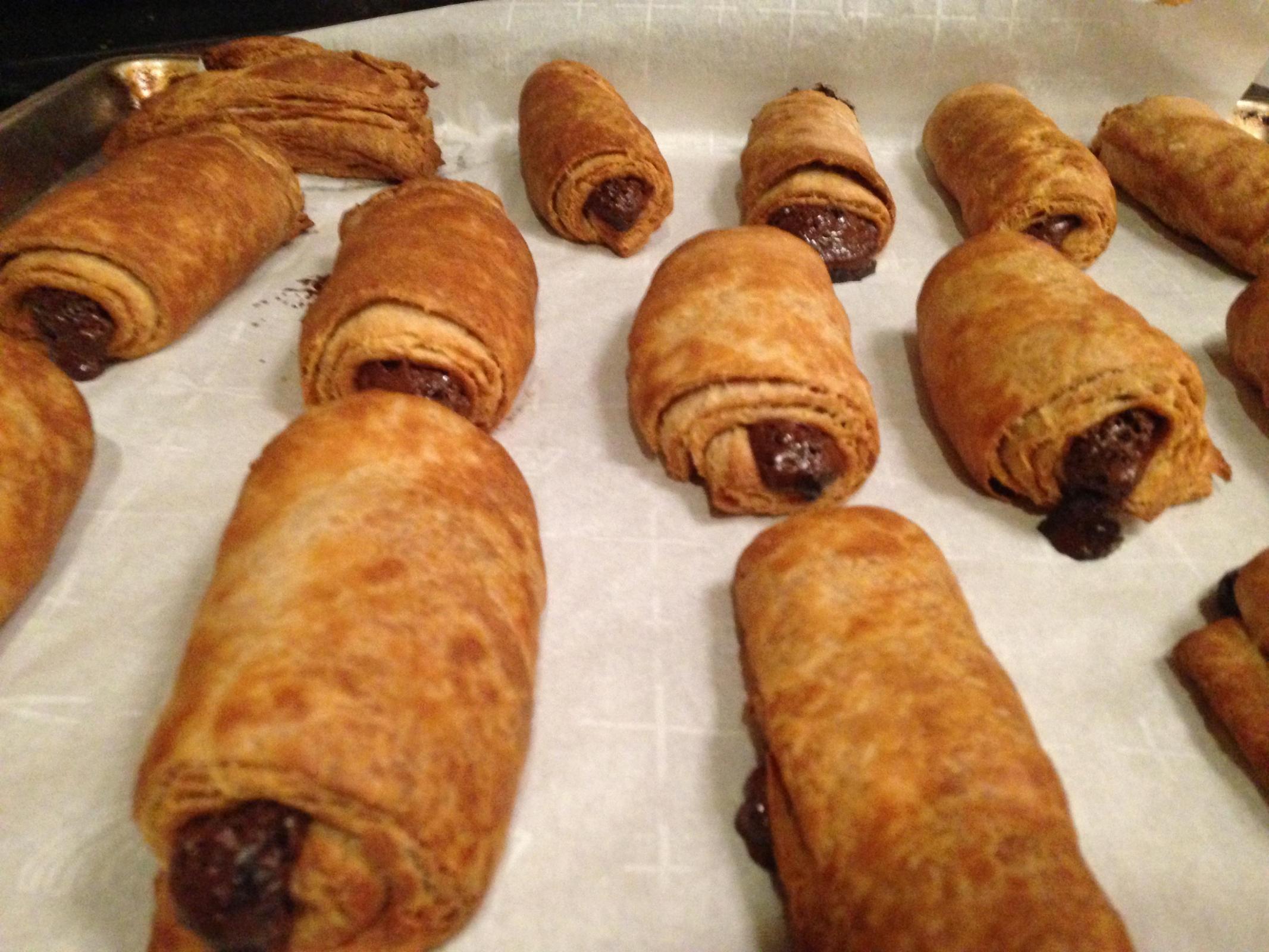 Dough is mixed, only a little gluten development. Then immediately off to rest in walk-in fridge. 
Work butter and prep for lamination
laminate and first fold
cold rest
second fold and final pressing for shaping
boom done and in walk-in fridge overnight to bake next morning
bake at 350F in convection oven
I have not tried to do these all in one morning, I'm trying to avoid that. The overnight rest and morning bake is great for my work schedule. 
I have been pretty vague about the folding, so if anyone is up for getting this rolls improved I can go into better detail, but I see a fermentation issue here. Is 1.8% yeast too little? Too much? Maybe I should laminate before the first cold break to get fermentation going first? These can't be THAT hard to do. Each of the attempts look about the same, 1.8% yeast is the highest I have gone in the recipe.