February 7, 2017 - 6:51pm
12 Loaves of Panettone --> Ankarsrum
I feel like I need to make up lyrics for "The 12 Days of Christmas" ending with 12 loaves of panettone...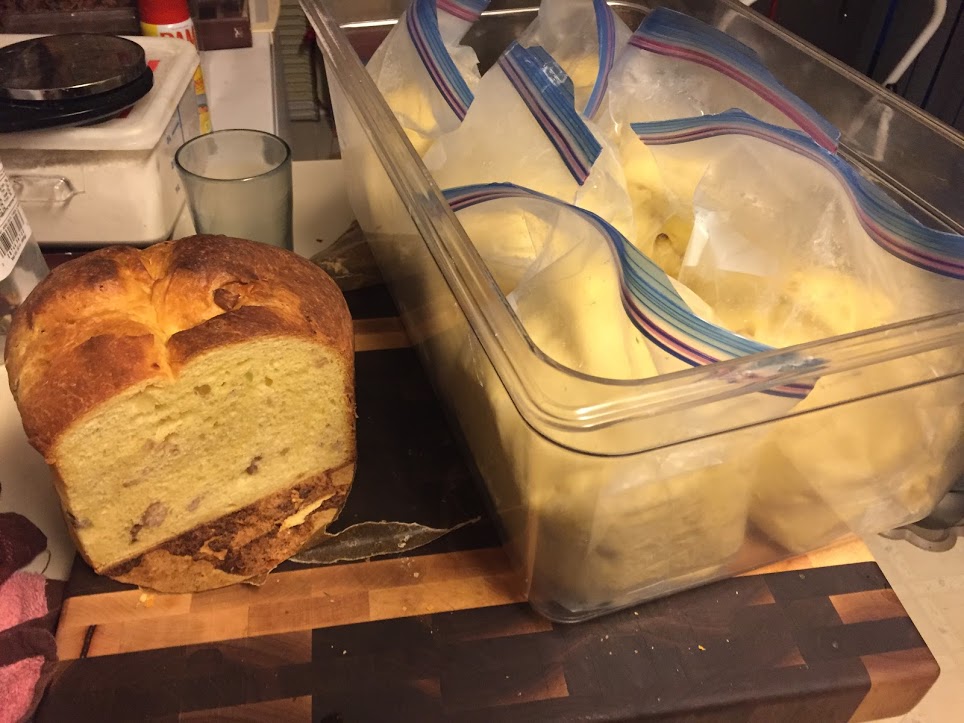 Because that's what killed my KA-Pro 600.   Not that I noticed at first... but a month later, it starts dripping metal shavings into the bowl.  I've put in an order for a brand-new Ankarsrum to replace it.   Everyone's (many, many) posts make me certain that I'll (eventually) learn to make great bread with it.
What I can't find anywhere are any good list of things to learn (or unlearn) while adjusting to it.  The best I've found is "add the liquid first" which is easy enough.  What else do I need to know that's not in the (scattered) videos and blog posts?
12 panettone; 11 monkey breads; 10 dinner rolls; 9 loaves of brioche; ... 5 french bageuttes; 4 braided challah; 3 whole wheat boules; 2 sandwich loaves; and a kitchen-aid mixer that broke.