January 28, 2017 - 5:16pm
Pita!!! and some other baked delights.
Well friends, ski season is full on! I have been baking lots, but have not had a lot of time to post. Well this pita certainly had a pocket! I haven't baked pita in a while and the last recipe I used had a very short, 2 minute rise time. I googled some pita recipes and ended up letting the rolled out pita proof for nearly an hour. Based on my results, it worked!
The bomb for some pork souvlaki.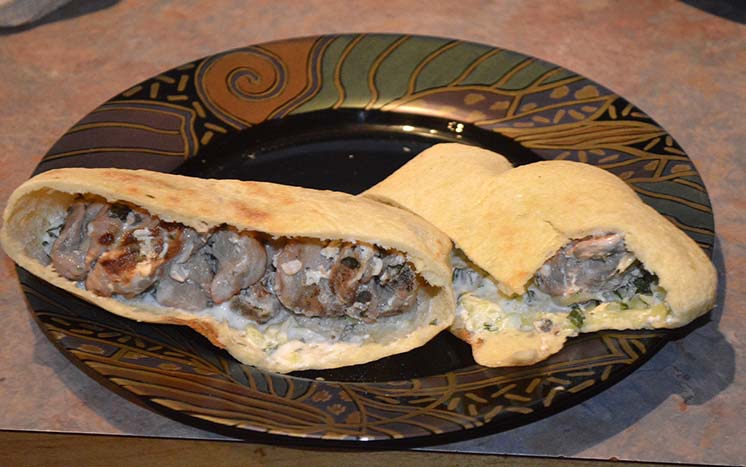 I used a cast iron DO lid on a baking stone, topped with a baking stone in the convection oven. I waited 20 minutes after the over came up top temp before baking. Winner, winner souvlaki dinner!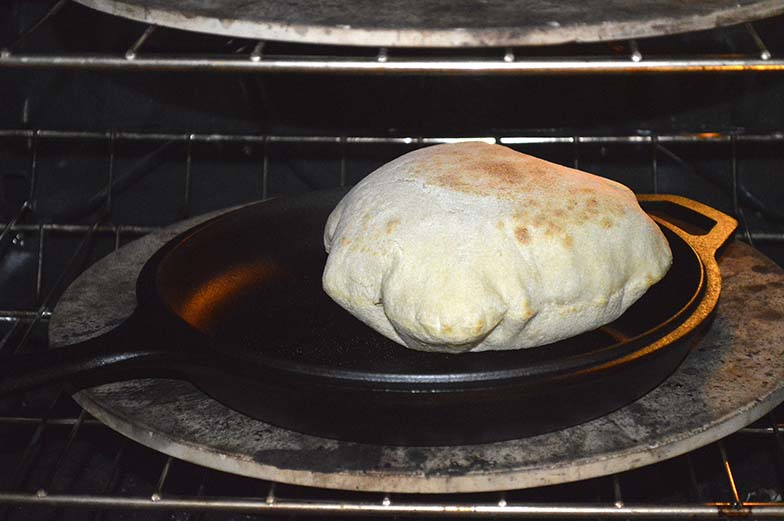 Since joining the Facebook CAST IRON COOKIN' AND BBQ'IN, I have developed a taste for buttermilk biscuits. These beauties are a staple in my baking rotation now.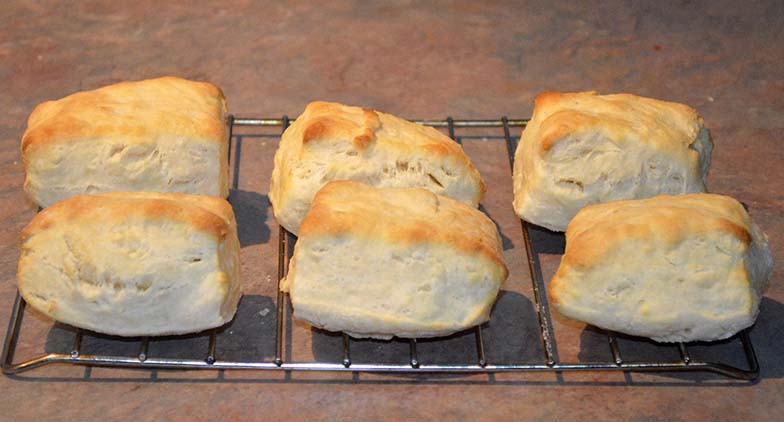 Perfect for some biscuits and sausage gravy!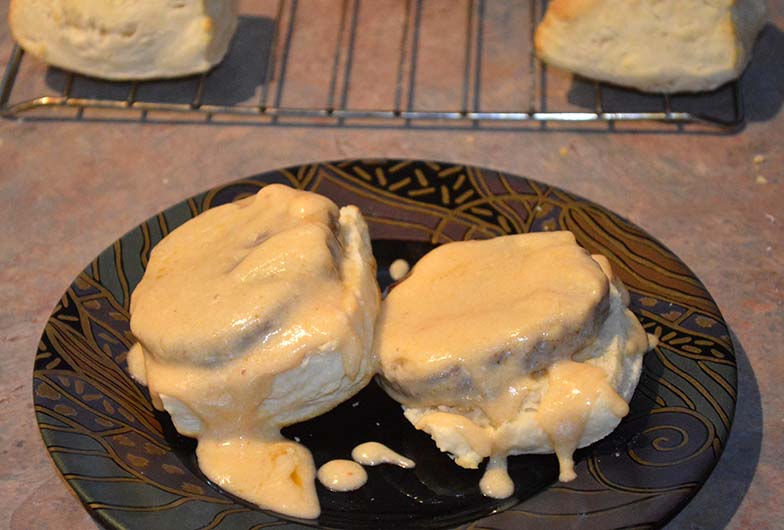 Corn bread has also made an intro to my baking rotation, but can't seem to fine the pic of my cornbread mufins. good baking, good eating and good skiing which is about the best I can hope for at my age . . .
Happy baking friends! Ski