January 20, 2017 - 11:14am
60% Whole Wheat [toasted] Porridge Levain
Buongiorno everyone.  It's been a while.
Perhaps it's our old world village roots, but my wife and I are happy to have more or less the same bread day in and day out.  As long as it's very good bread.  Sure enough, we've been enjoying bakes of this delicious bread just about every week for the past year.  It is appropriately versatile for our vegetarian table, supplying lunchtime sandwiches and the evening table's basket.  The formula and process have proven robust enough to survive our recent relocation across 2500 miles, two time zones, +2000' in elevation and a decidedly less capable oven than that in which the bake was initially developed.  Perhaps that warrants a TFL post.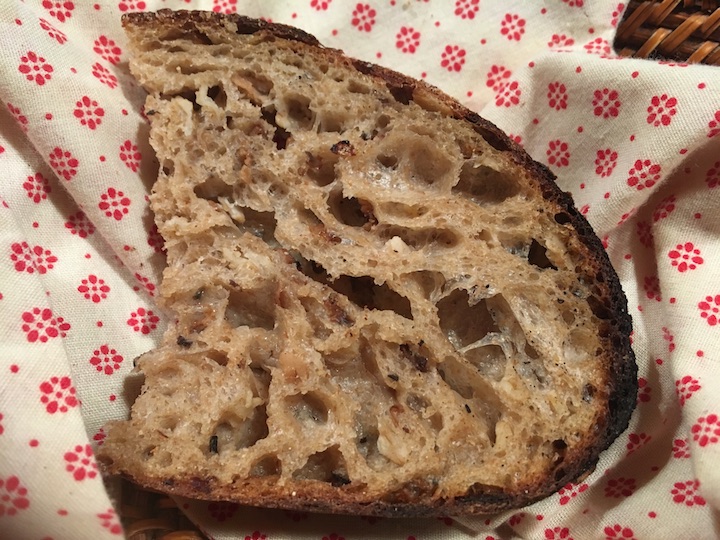 An attractive feature of the formula, besides its 60% fresh milled flour, is the ca. 30% supplement of (usually oat, but at times barley or spelt) porridge, sprouted or otherwise fully hydrated grain.  A recently adopted and salutary upgrade has been to lightly toast the rolled grain before cooking it up as porridge.  This practice echoes yesteryear's Miche Maillard, infusing not only the crust but, somewhat less so, the crumb, with a toasty maillardesse.  Importantly, a >100% hydrated supplement such as porridge continuously hydrates a fermenting, predominantly wholegrain, dough, enhancing final crumb structure.  I don't recall mention of this benefit in T3.
Formula: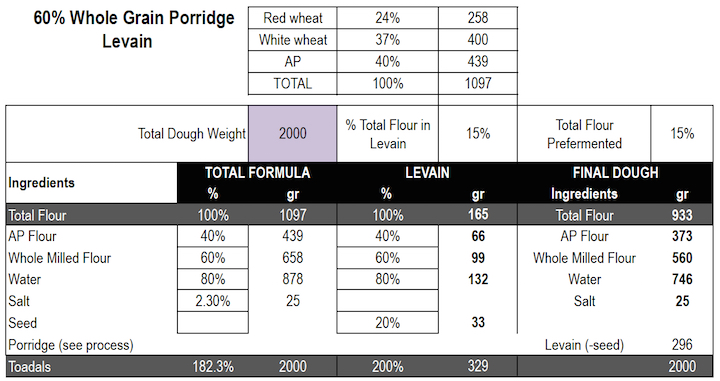 Process: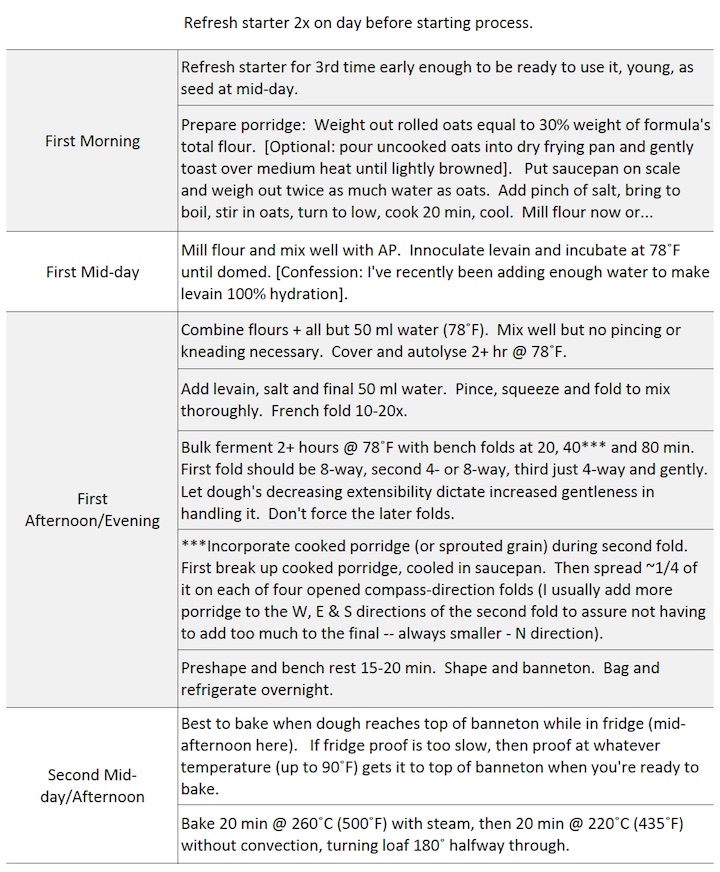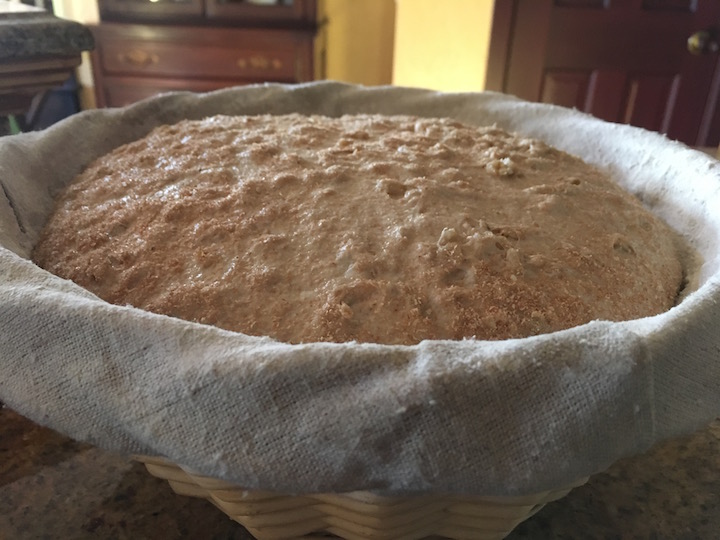 We have settled on the above ratio of white to red wheat.  More white is too bland and more red can be too intense.  Variation in the cooked or sprouted supplement provides plenty of opportunity for subtle week-to-week diversity.
Happy New Year, Happy New Administration and Happy Baking.
Ciao.
Tom
[Notes added in "proof" :-) :
1. Error in Process above:  On First morning, "Weight out rolled oats equal to 15% weight of formula's total flour" (not 30%).  Sorry about that.
2. We quarter these miches when cooled, double ziploc bag each quarter and freeze two.  They keep and thaw well until the next bake.]