January 17, 2017 - 2:26pm
Confused about hydration - home milling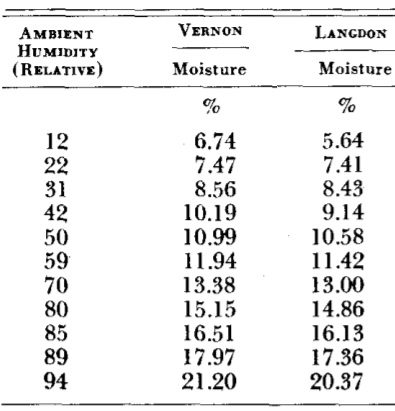 I'm new to this forum - but I've been (successfully) baking bread for many years.  The method I've always used is the classic way that Bosch and other mixers were demo'd 45 years ago when I got started - by that I mean you grind your wheat and then put everything but the fresh flour in the mixer and gradually add flour until the texture of the dough looks right.  (and this could be plus/minus a cup or two of flour depending on the weather that day).  I've always had wonderful luck with this method.
Now I've joined this forum and I'm reading about so many techniques that are new to me (weighing instead of measuring, autolyse,  overnight or longer proofing in the fridge etc.) --- and they all make wonderful sense when I read them, but I just can't make them work for me and the results I get just don't make any sense to me.
People have told me that because I'm grinding my wheat fresh, it is probably really dry.  But based on my experience and observations - I suspect the opposite, that my fresh ground wheat has a lot of moisture in it.  The reasons I think this are:
When I grind wheat in a micronizer type mill (Magic Mill III) where the flour collection bowl fits airtight to the grinder top, after I finish grinding and open up the flour container, it smells and feels very humid and, in fact, there is film of gummy wheat stuck to all the surfaces as though moisture had coated all the surfaces and the flour dust stuck to it.
Also - when I now weigh my flour and water, I find that dough of the texture I'm used to calculates to a very low hydration (like 50 or 60) and if I make a higher hydration based on weight, it is a sticky goo that won't begin to hold any shape.  And letting it sit in the fridge overnight (or even for 2-3 days) does not dry it up at all.
I've been experimenting with higher hydration dough for a couple of weeks and the birds really love me now because everything I bake ends up being bread I wouldn't want to eat - but the birds like the bread crumbs I'm feeding them :).
I mill Hard Red or Hard White wheat - I mill it pretty fine and I don't sift it.  It seems to have good gluten development but it is very wet and sticky when I go by weight - it is lovely if I go back to my old method of just adding flour until it feels right.
I'm feeling pretty dumb right now - so hoping someone can help me understand.  :)   thanks!
EDIT:  I've responded to my own post several times below -- but I don't see a way to attach a picture to those replies so I'm attaching a picture here with a chart that I discovered two or three posts down and this seems to explain what I'm seeing.  It shows the results from two separate scientists that tested to determine the moisture content of wheat berries based on the humidity in the environment.  
Further edit:  Now I'm back to being just as confused as before - haha - I'm pretty sure it's not possible that my wheat is 16% water - at least not as far as calculating hydration.  I think you can probably chalk up my posts below as me going round and round the mulberry bush and getting nowhere.