January 12, 2017 - 5:55pm
Trying to get that Tartine Bread photo!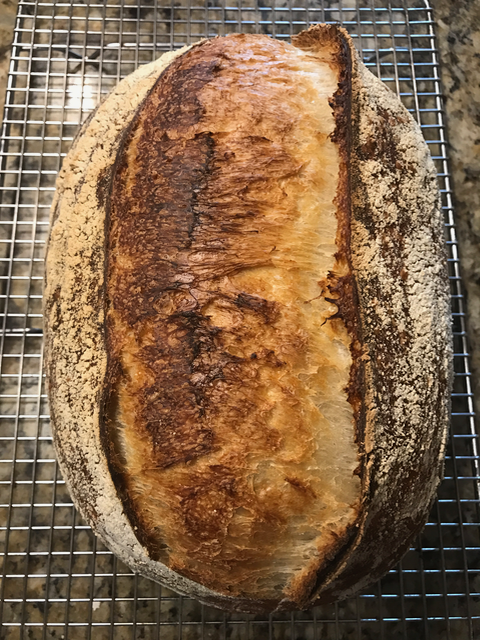 Hello, thanks to help here and reviewing many forum posts I'm finally getting consistent bread and just by chance the one from this morning looks kinda like the tartine bread book :)
I was lucky when I started artisan bread that I ignored the "you should weigh" your flour and instead I just scooped up cups :D it was lucky because the lower hydration (too much flour!) gave me an easier dough to learn with and then I had edible food ;)
After a few months and at xmas my wife gave me the Tartine book and I thought lets weigh things, get it consistent etc. I failed a ton, the higher hydration just wouldn't keep shape. I got over the issue of it sticking and could handle it, just not keep a shape. I then put my own recipe together with my own times for the flours I use and now I can reliably make these. The hydration is ~70% either as Batards which are great for sandwiches or the Boules. If I'm making Boules I can get the 75% Hydration and keep shape.