January 12, 2017 - 5:04pm
Nordic-Style Sprouted Buckwheat-Spelt Loaf
Does rugbrod, or Danish rye bread, rings the bell for you? You might have tasted it in an open-faced Danish sandwich, served with herring, cured salmon, ground liver or smoked cheese. The bread is dense and dark and substantial -- something a piece of our usual smooth white or whole-wheat bread can't hold up against the richly-flavored goodies on top.
If you prefer low-gluten bread packed with a healthful dose of grains and seeds, you'd appreciate this bread. Rugged, tangy, and nutty. All the grains are sprouted for easy digesting. I used buckwheat groats. Rye, barley, einhorn or any whole and intact berries will work fine in this recipe. Buckwheat berries happen to be easier for me to get in my area. Besides, sprouted buckwheat has many health benefits I'm interested in.
I've been experimenting with these Nordic-style pan loaves lately. They are so different from the crusty holey hearth breads that seem to have dominated what I've been baking for years. To better understand the key differences, I put up a sourdough seeded bread (recipe from Jeffrey Hamelman's Bread) to compare with the rugbrod-like sprouted buckwheat spelt loaf I adapted from Chad Robertson's Tartine Book No. 3.
https://flourishen.blogspot.com/2017/01/sprouted-buckwheat-spelt-loaf-tartine.html
https://flourishen.blogspot.com/2015/03/sourdough-seeded-bread.html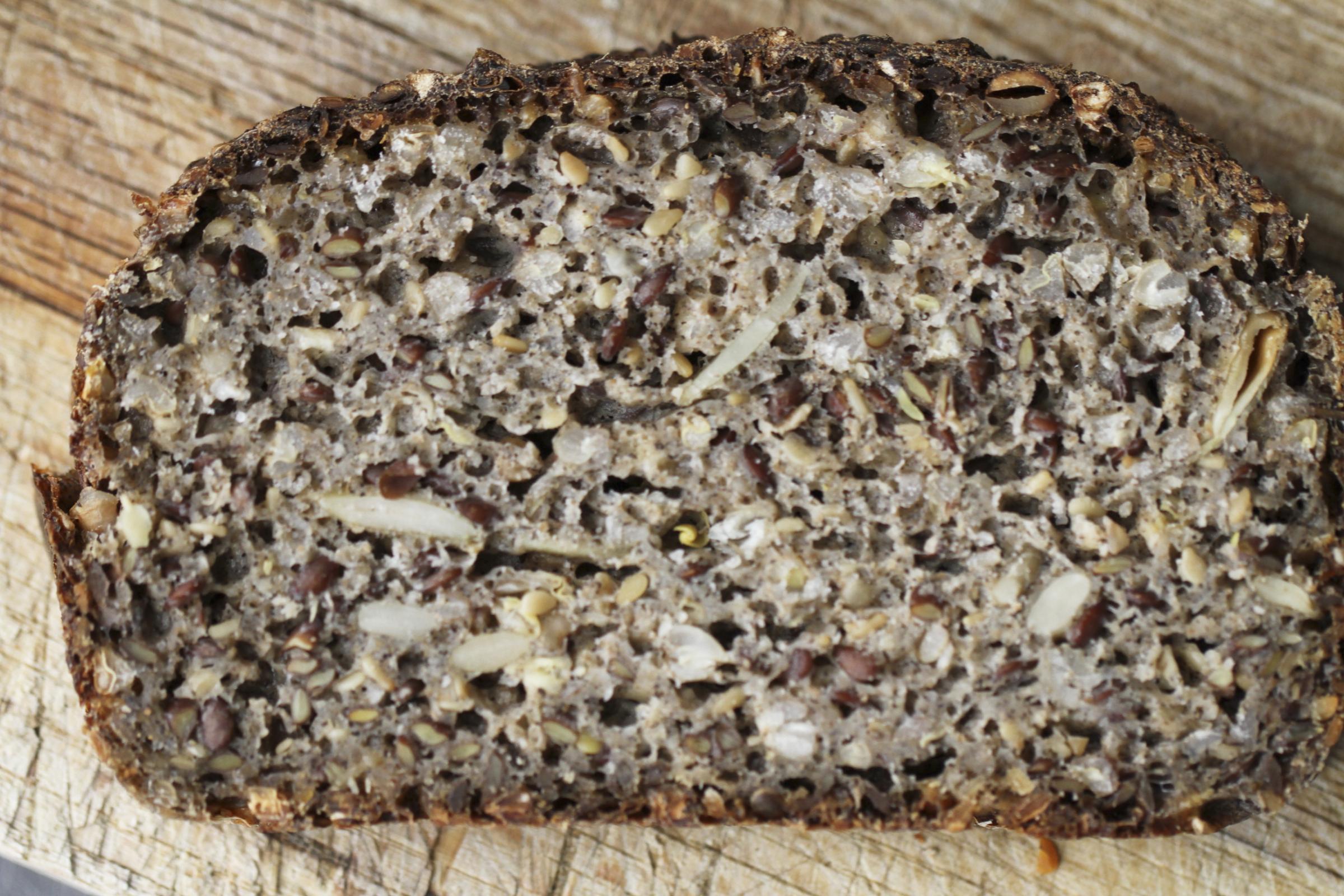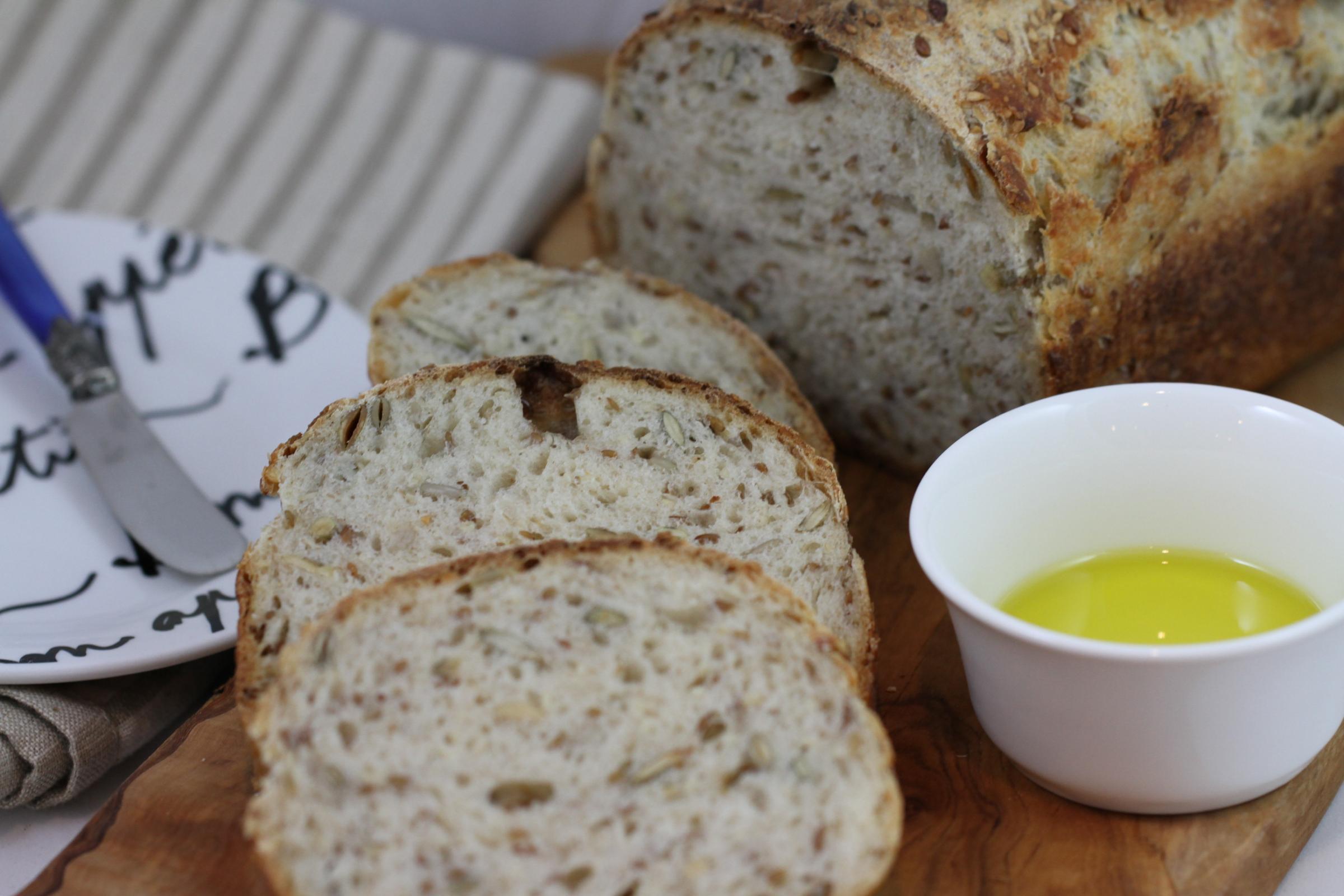 These loaves have a huge percentage of whole-sprouted berries and seeds, and a comparatively small percentage of flour. The combination makes for the dense structure. The hydration level is an upward of 100% and the dough has the feel of wet concrete. I did not bother to shape it; it defied shaping. Just pour the wet dough and proof it in loaf pans and bake. For once, no worry about getting the sticky dough out of the basket and into the oven. The loaves have to be baked at a lower temperature of 425°F for an hour and 15 to 25 minutes to ensure they are baked thoroughly.
In thermally active areas in Iceland, each family in the neighboring village has it's own hole in the ground at an open communal site. These holes, which work like steam ovens, have to be the most energy efficient way to bake this kind of traditional Nordic bread. That's what I've read in books and newspaper. I'd like to see how that's done first-hand someday!
Save
Save
Save
Save
Save