Donuts for the no oven challenge
First a big thank you to Ru007 for posting this sourdough donut recipe a while ago. I used your formula exactly and boy did these turn out well!  I scaled the balls to 85 grams, roughly the size of a golf ball and they ended up huge. It took about 5 minutes each in the deep fryer at 375F. After cooking 3, I bagged and refrigerated the remaining 5 dough balls, figuring they will be better fresh. I may also cut the size in half to get a more Timbit sized treat. I just used granulated sugar, sprinkled on and rolled in.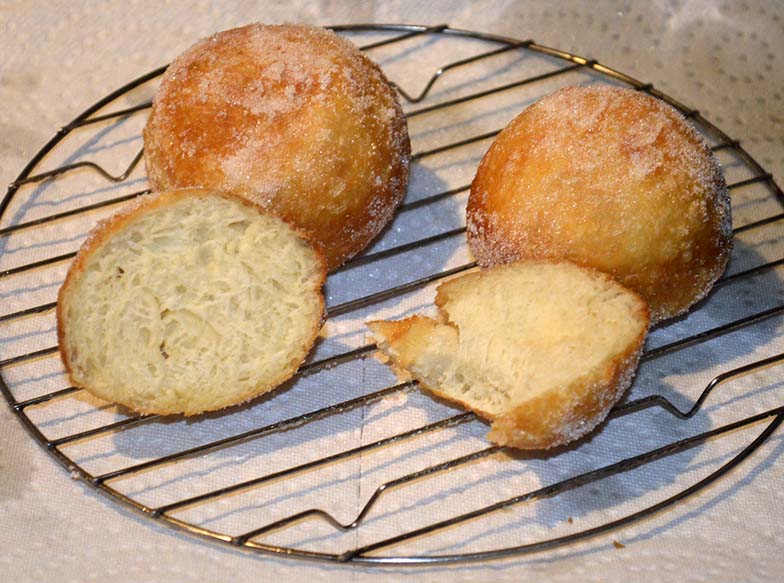 This is the first time I made donuts. It will not be the last! What a nice treat!!!
Happy baking! Ski