January 1, 2017 - 12:24pm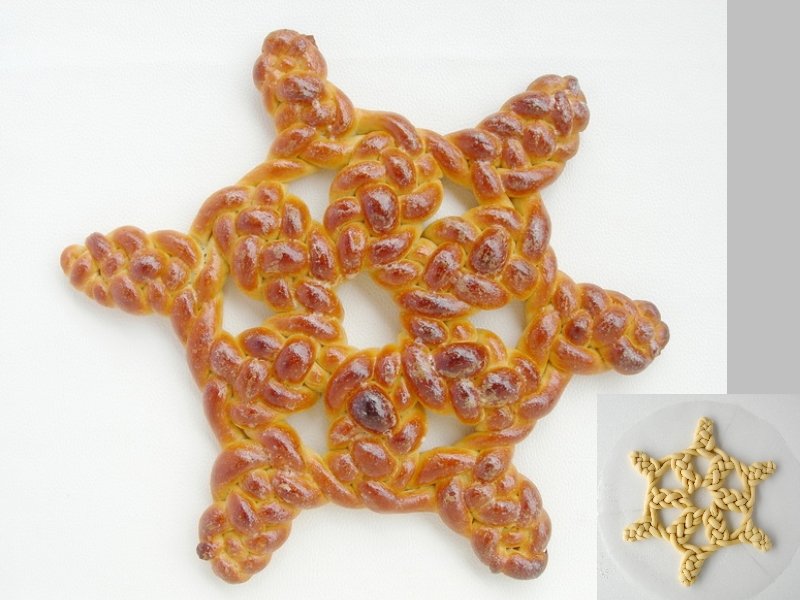 Sharing bread has always been part of many communities' celebrations. Decorative bread, especially in the form of a ring or circle, enhances the relevance of the ceremony with its powerful symbolic meanings.
* From the book: "The Art of Braiding Bread"
* https://myfoodaddress.blogspot.com/
The inset shows the bread in dough form. The main picture presents the baked bread.