November 16, 2016 - 7:25pm
A couple of squash breads
It's that time of year when I get a little too squash happy and buy more than I should, so naturally some of it had to be baked into bread. I used Sarah Owens' butternut squash and cherry recipe as a general formula to make one sweet and one savory loaf.
The sweet loaf used roasted butternut squash puree and dried cranberries (I would like to try it with the cherries; I just didn't have any on hand). I just love the color: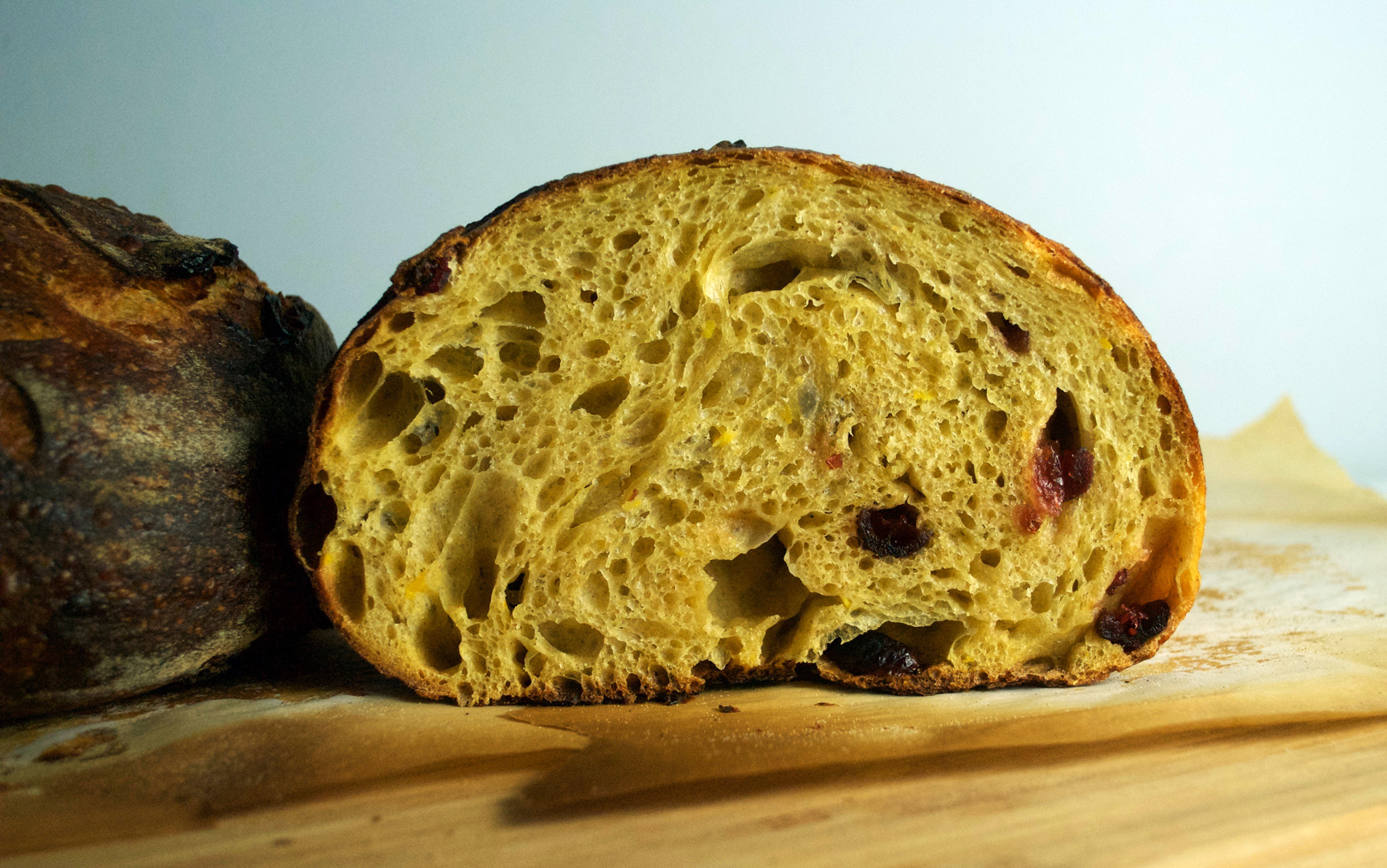 For the savory, I used roasted hubbard squash puree, a couple small heads of roasted garlic, and a handful of chopped sage. I omitted the honey and subbed in about 20g of maple syrup. The color of the hubbard is not quite as vibrant as the butternut, but the garlic + sage combination made the house smell just wonderful.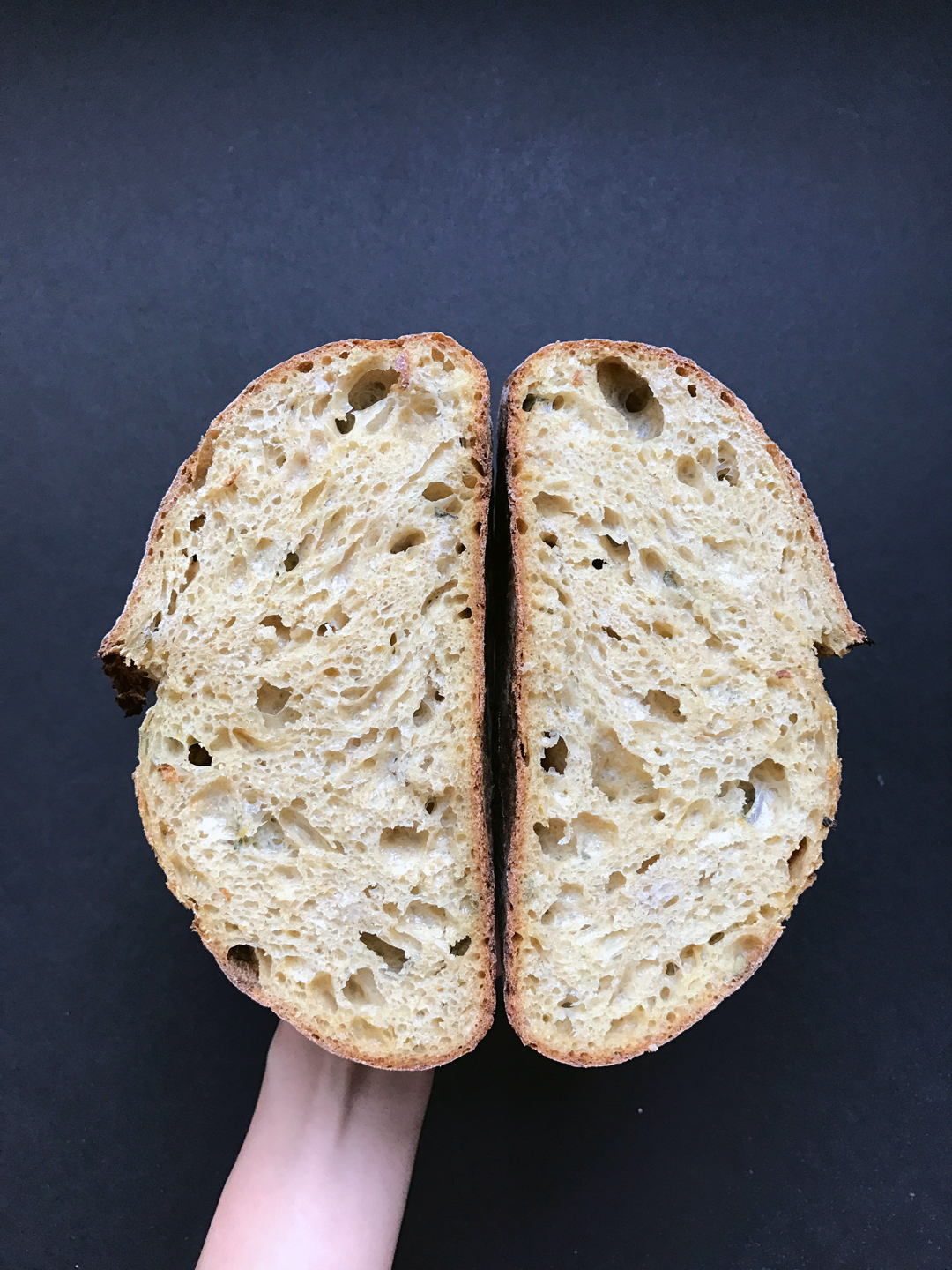 As with the other recipes I've tried from this book, I subbed out half the bread flour for AP flour and increased hydration about 5%. I also autolysed everything except the levain and salt for about an hour, then mixed in the levain, and rested for another 20 minutes or so before adding the salt. Bulk ran about four hours with 3-4 S&F. Preshape and bench around 20 minutes before final shaping, a 20 minute rest at RT and an overnight proof. I baked directly from the fridge.
These were all baked on a preheated stone at about 500F for 20 minutes covered and 450F uncovered for another 20 minutes or so.
I absolutely love how squash gives bread a soft, moist texture. I can't really pick out the flavor (the butternut is more prominent than the hubbard), but it definitely adds something. We still have quite a bit of puree left so I'll likely bake another batch up before Christmas. I will probably try another savory version with more garlic and maybe some toasted walnuts -- yum!