October 25, 2016 - 2:42pm
Amen for The Norwich Sourdough
This past weekend I made bread for breakfasts and lunches for a 4 day yoga retreat I was on. It was the first time I was on demand to make bread daily for 20+ women and consecutive meals in an unfamiliar kitchen and unfamiliar ovens. Besides the giant burn on my hand (I will not post a photo), the bread turned out fabulously. I made 4 large loaves of Wild Yeast's adaptation of The Norwich Sourdough and 2 loaves of Sarah Owen's Friendship Bread.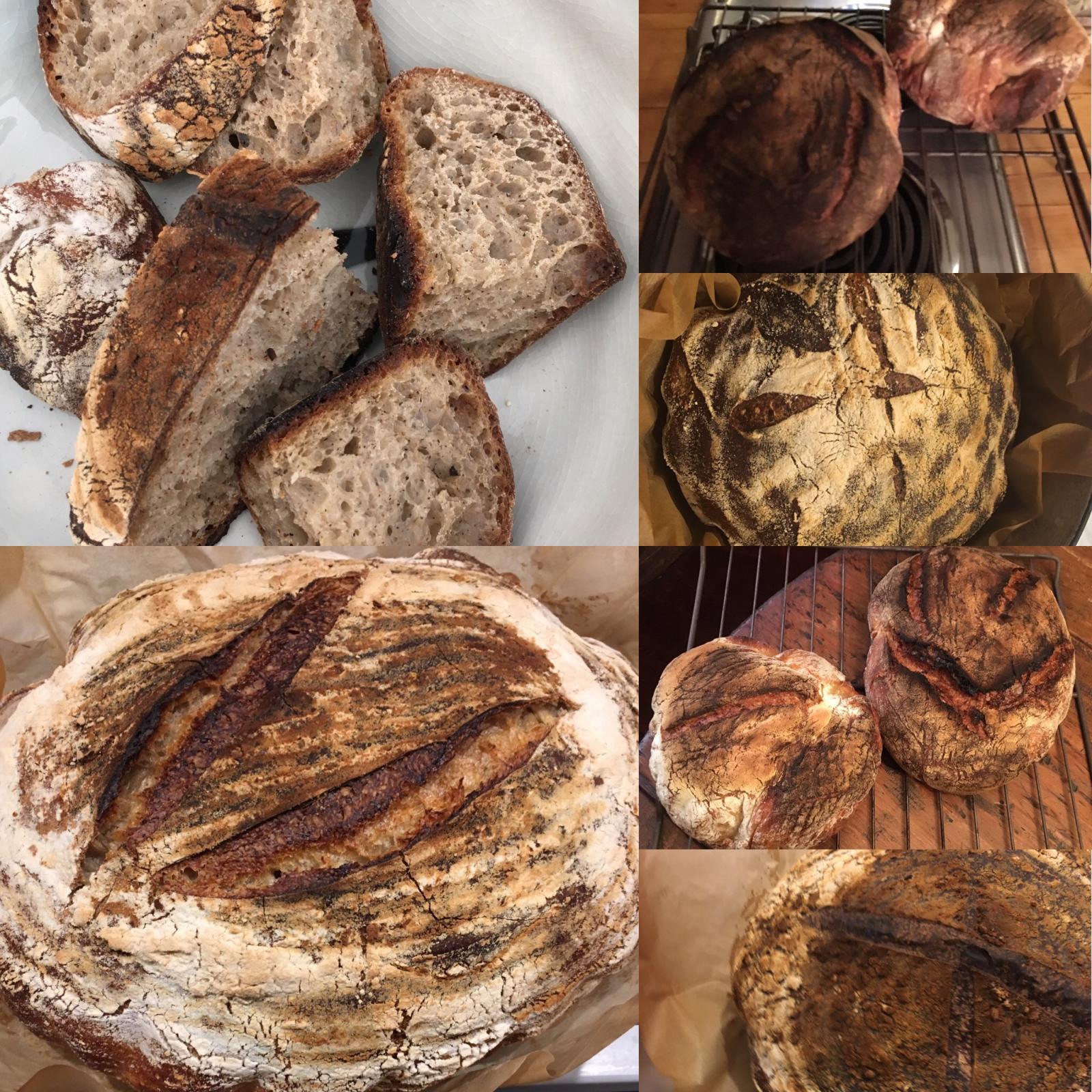 I can't praise the Norwich loaf enough. It turns out fabulous loaves every single time. Only thing I did differently (because I didn't trust the oven and I forgot to turn it down) was cook all the loaves at 500F instead of 475F.
Thanks for letting me brag about my 1st almost professional gig as a bread maker! I'm not going to leave my day job but it was fun.