October 20, 2016 - 9:00am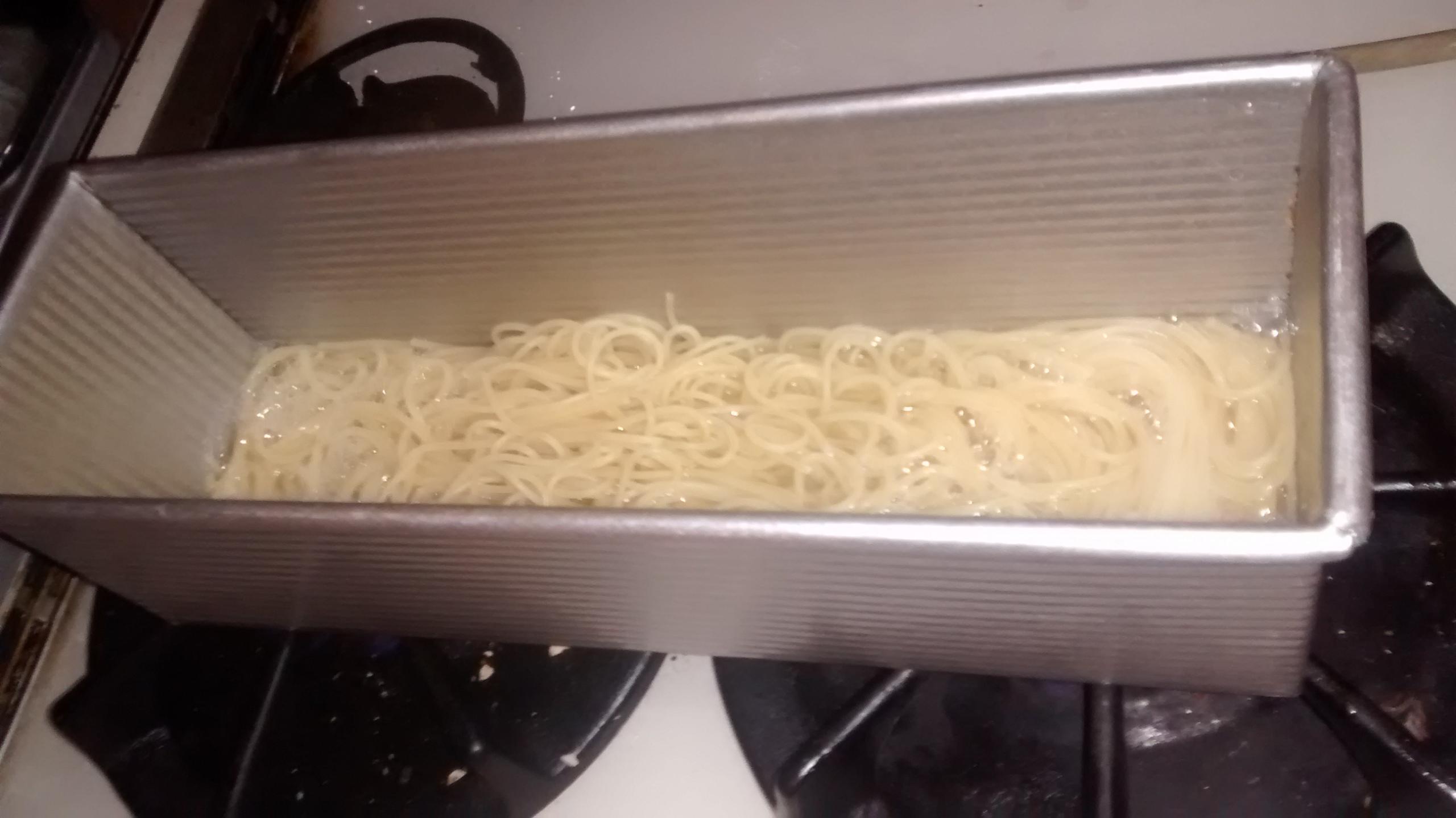 Well, posting here only because I am using this bread pan...
I use the Pain De Mie pan over two burners on the stove.  Add about 2c water and cook one or two servings of spaghetti. More servings, more water. Bring to boil until the water is absorbed into the pasta.  Usually there is no draining and if needed you can always add water sparingly.  If there is any left over pasta water, add it to your sauce as a thickener.
No more throwing away 6 quarts of water and uses much less cooking time and energy to boil water especially for one or two servings.