October 19, 2016 - 6:59am
Successful No Knead Sourdough Bread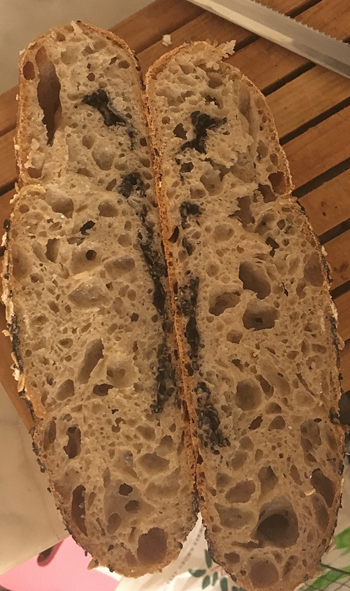 The last time I tried to make a loaf of sourdough bread .
I had several issues first of all the dough was so sticky and it stuck to the basket despite the rice flour and wheat flour that I put on the basket! 
Also I was on the clock and got I impatient!
(Needless to say I won't be posting that bin bread) It  would've come out perfect if I had let it proof for long enough and added much more flour on the basket!  So to do  this bake I was determined not to make the same mistakes again, and not to make a mess!
So I did a minimum of mixing, stirring it by hand for about 10 minutes, letting it set, and after half an hour I added 1.5 teaspoons of salt, and then put the dough in the refrigerator for the night. The next morning I took it out shaped up the cold dough ! The dough had some surface tension but not a lot it was somewhat slack but not Goopy! this time I placed it in a basket covered with aluminum foil. I couldn't find the Rice flour so I used some black sesame seeds and oatmeal for the bottom of the loaf.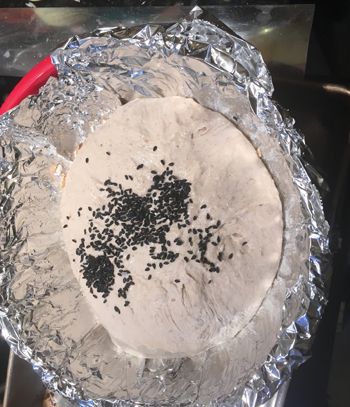 I was Definitely going to wait till it was doubled in size until before I put it in the oven! That took five hours but I waited! I also was not going to mess with slashing, and I opted for the scissors method. I baked it at 450  farenheit in a covered Dutch oven for 20 minutes and then I turned the heat down to 400 farenheit for a  20 minutes.