October 15, 2016 - 11:22pm
My wife went into chocolate crisis the other day and asked me to pick up some Nutella. She said something like wanting me to make a bread "oozing with Nutella." Although I acted on this request and used a good amount of the stuff, I misinterpreted the ask. What she wanted was something more like a giant Nutella-filled sourdough bread doughnut literally oozing with the stuff. What we got instead was delicious and might even become part of the regular rotation around here.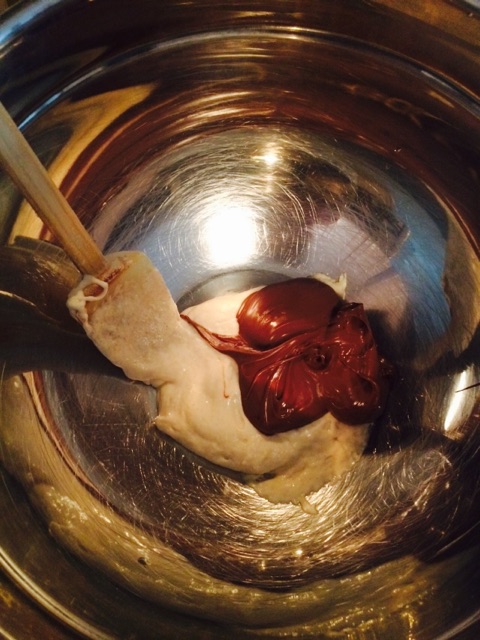 Started off with a glop from San and a glop from Fran (my starters) along with two very heaping tablespoons of Nutella. My basic recipe is 1 cup water + 2.5 cups flour + 1 tsp salt = bread. This gets adjusted by feel depending on what flours are being used and what sort of end result I'm going for. The first cup of flour to go in was one cup of black rye. It looked sort of like pudding. Whether by design or because my work can be off and on, sometimes I leave the first cup or so of flour in with the water like this for some time. With whole grains or rye flours, I believe the extra time spent in all that water helps get stubborn or delicate glutens into gear.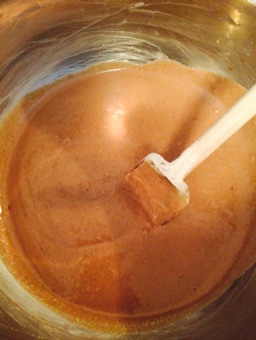 At this point, I was wondering whether it was going to end up like a big round brownie with the chocolate smell and color. The salt and the other 1.5 cups of flour went in (Gold Medal bread flour) with some kneading to incorporate the last of the flour. It took some extra flour to account for the oils and extra mass of the Nutella, and then I added a bit more flour just to be safe. It never felt quite like a good white, wet bread dough. The kneading that preceded some stretch and folds ensured a tight crumb later on, and the dough really stood up to gravity while proofing next to its buddy, a very different and spicy bread.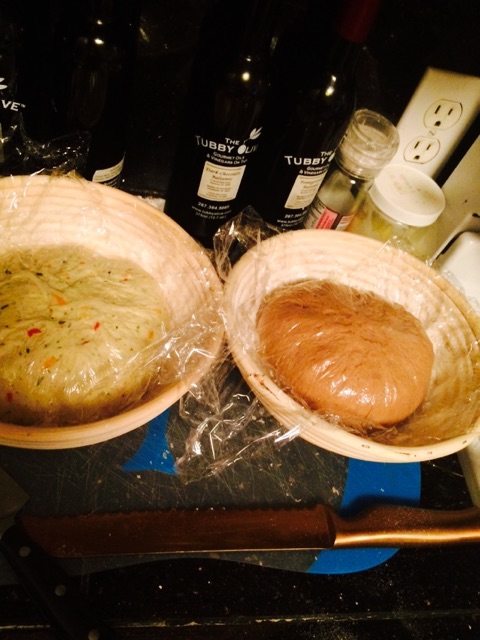 All of the bold bakes on this site have made me feel self-conscious about my pale-skinned boules, so I turned the oven up a few extra degrees for this one. I preheated the bottom half of the combo dutch oven at 460F, put the top half in for 5 minutes once the oven was preheated, and then baked for 20 mins covered at 460 followed by 20 mins uncovered at 350. As is my preference, the bottom of the pan was sprayed with a tiny bit of avocado oil and blessed with a pinch of kosher salt.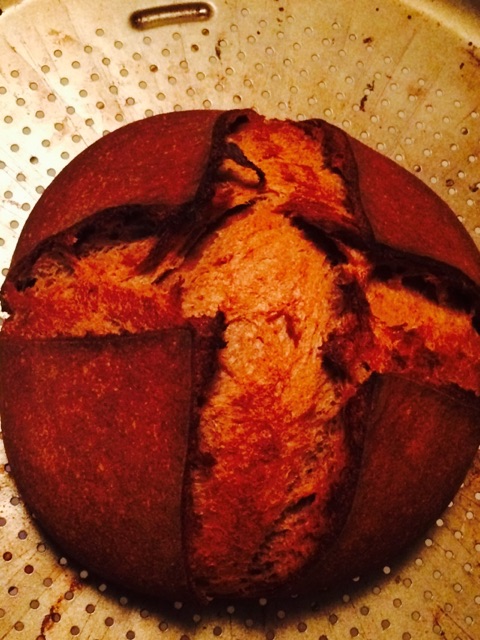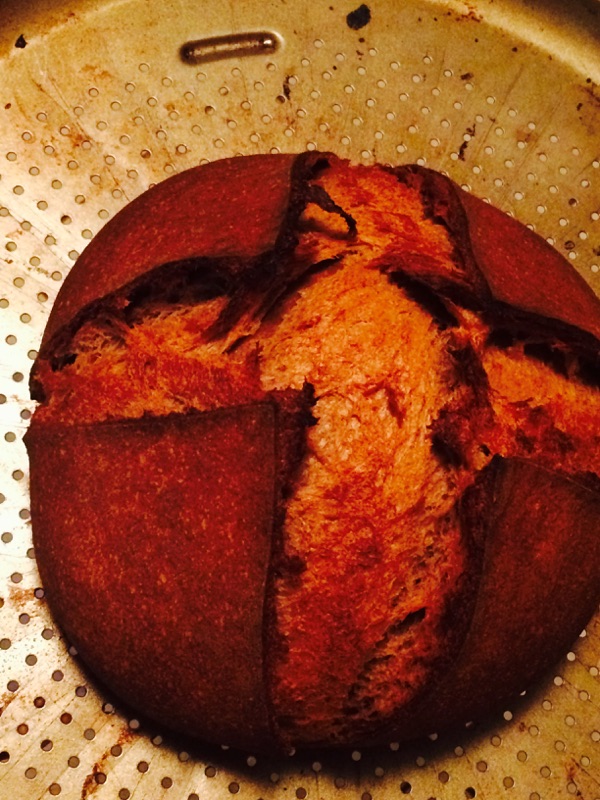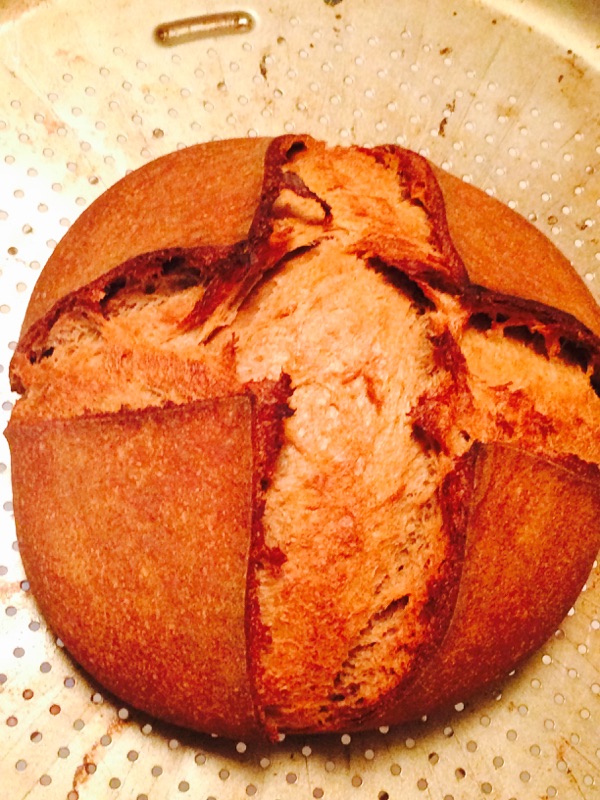 With two different camera settings, the color looks completely different, so I included both. The hotter temp than usual left the bottom a little blacker than I like, but it tasted good. With the rye and the oils from the Nutella, this had a soft crumb that you could compare to the Beefsteak brand rye breads sold in supermarkets. The taste reminded us both of the pumpernickel breads we had growing up but with a lighter, nutty taste. It's ever so slightly bitter and really tastes good.