September 7, 2016 - 10:32am
I made a No Knead Cheese Bread last night. It came out fantastic!  I added about two cups of finely shredded sharp cheddar cheese to the dough right before the second two hour rise.

 Also this time I did a few things different compared to my first No Knead Bread.

1. For the second rise I put the dough on lightly floured PARCHMENT PAPER instead of a tea towel. This made it much easier to put into the dutch oven.

2. I used a considerably smaller dutch oven. Instead of the large 5 quart dutch oven I used in the past I made this bread in a 3 quart dutch oven which gave me a better rise.

3. I put a "seal" of aluminum foil on top of the dutch oven after the dough was put inside and then put the lid on top of the aluminum foil giving the dutch oven a tighter fitting seal.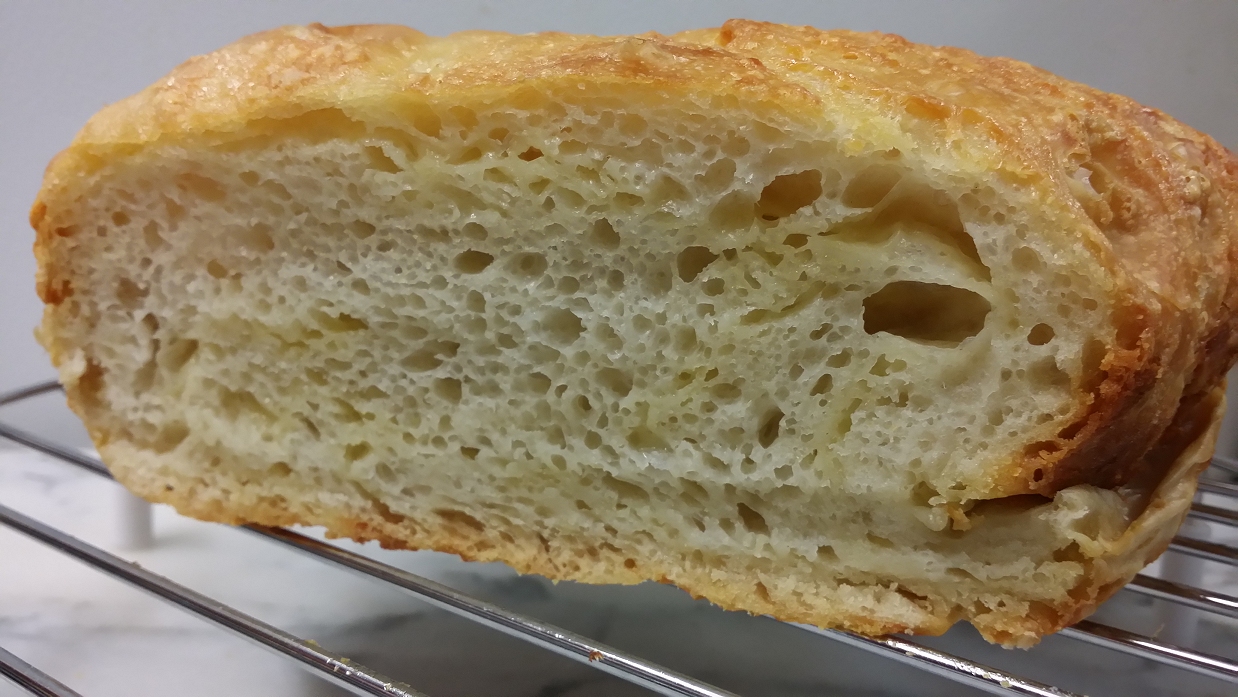 This is only the second loaf of bread I have ever made. I'm very impressed and pleased how this cheese bread turned out and so far this is my best effort yet!!!