Gummy dense centre to sourdough boule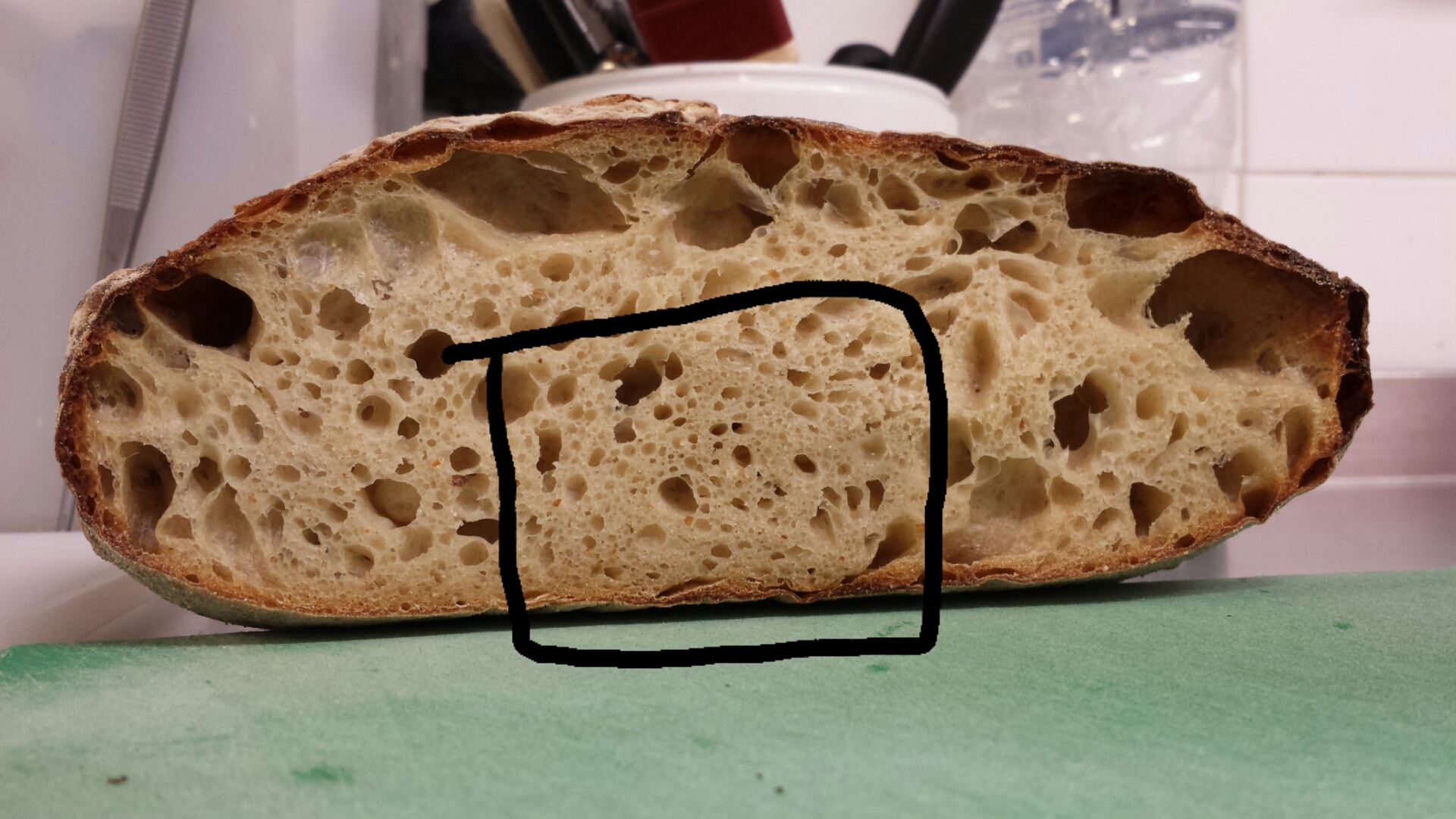 Hi everyone. I am new to the site however have been baking sourdough for around a year now with the help of TFL.
I need help as I am finding my white boules have a dense centre to them which has a slightly gummy texture of which sticks to my knife when slicing. This is only in the very centre of the loaf towards to the base (circled in image). This loaf is slightly overproofed but my normal loaves still have this gummy issue.
My recipe makes 6 x loaves of around 800g each:
2000g strong white organic flour
100g wholemeal
100g rye
1400g water
1080g 100% hydration mature white starter 
50g malt extract
70g salt
Method:
Flours autolysed for 12 hours in fridge
Fridge temperature starter and malt extract added
Kneaded for 2 minutes in mixer low speed until medium gluten development. Salt added and kneaded for a further 2 minutes.
Bulk proofed at room temp (21oC approx) for 4 hours with a stretch and fold every hour.
Bulk fermentation in fridge for 24 hours.
Divided and preshaped.  Bench rested for 30 minutes.
Shaped and proofed in banneton for 1 hour.
Baked at 220oC with steam for 10 minutes. Steam then extracted and temperature dropped to 200oC and baked for a further 30 minutes.final baked boule temperature is 98oC.
Left to cool before slicing.
Hope someone can help!
Many thanks!