Honey Challenge Snatched from Jaws of Defeat
This weekend's bake was a bread with honey in it. I decided to try to get a honey swirl in my bread by flattening the dough, smearing some honey on it and rolling it up. Since honey is 17% water, I thought I'd make a paste to equal the hydration of the dough.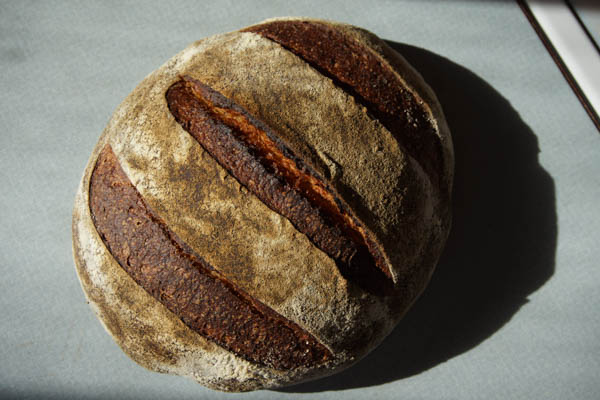 This recipe is based on David Snyder's Sourdough from San Francisco Baking Institute's Artisan II class. I think this recipe is PERFECT for Beginner Baker II students as it's complicated enough to stretch your brain but has enough detail that you can't get lost.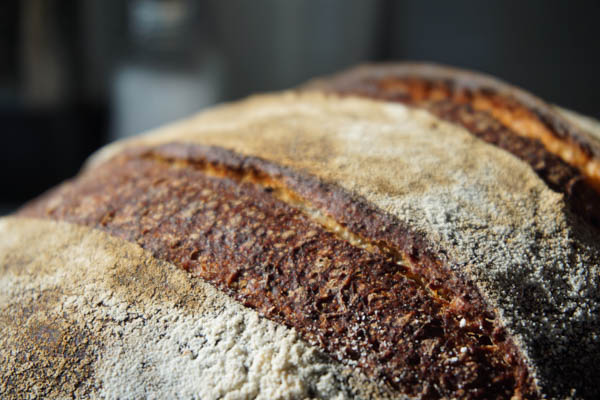 I deviated by using 350g King Arthur all-purpose flour, 100g whole wheat, 10g spelt, and 77g rye. I autolysed the flour for about an hour and when mixing in the levain, I adjusted the hydration with lemon juice by adding a tablespoon or two.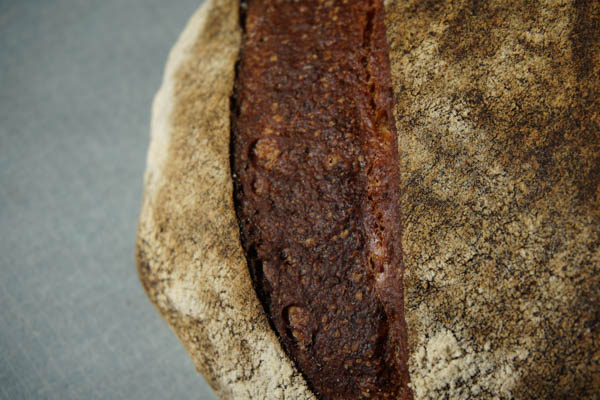 Since I was unsure how the spread would go and I was the originator of the Honey Challenge, I decided that I'd better get some honey into the dough one way or the other. I added two tablespoons or so of honey into the dough as I was mixing it.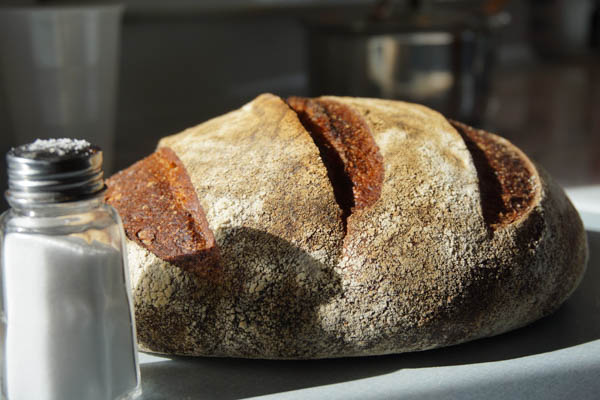 I bulk fermented the dough for three hours and then things went south when I tried to spread on the 1/8 cup of honey. As soon as the honey hit the dough, the whole thing turned to goo! It was such a mess. Honey was oozing through the dough as soon as I tried to roll it. I then abandoned all hope and tried to form a boule but honey was squirting out all over the place.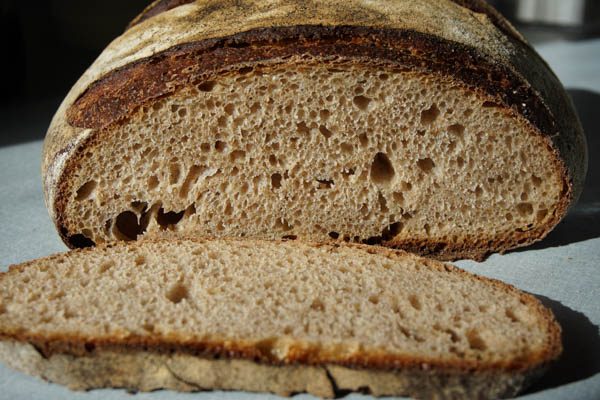 You can't believe how crest-fallen I felt. Here I was, a new baker challenging old hands to a honey bake and failing miserably. I just wanted to chuck the whole pile of honey and dough into the trash can. Everything was so sticky - the dough made even moreso by all that honey.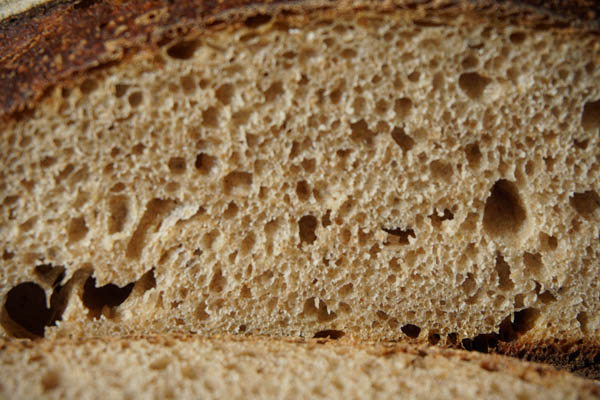 With the dough and honey running all over the place, I decided that I'd at least practice doing some slap and folds since I really haven't had a high hydration dough in my sourdough journey. If nothing else, this mess would be put to good use with practicing technique. I can't even begin to tell you how slaps and folds work with a goodly amount of honey in it! I pressed on and, wouldn't you know it, that dough came together!! I was SO SURPRISED!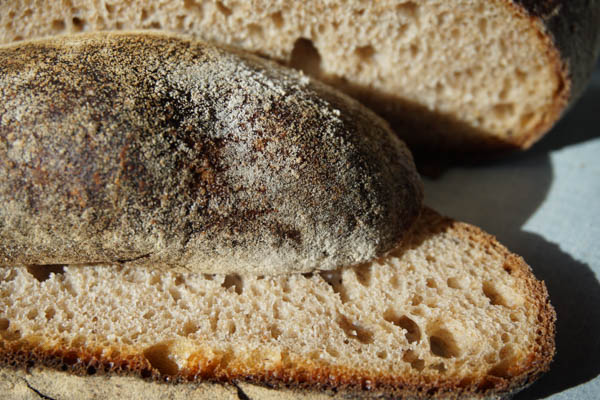 So, in for a penny, in for a pound... I pre-shaped, rested for 30 minutes or so, and then shaped into a very firm boule - like a meatball. Very tight. I was pretty angry at myself and didn't really care about the bread. I thought it would be trash but at least I got some technique practice and, you know, everything must bake. I pre-heated the Dutch oven to 500ºF, plopped the dough in and turned the oven down to 425ºF for 12 minutes. Removed the cover and baked for five minutes. I removed the loaf and baked on the stone for another five minutes. I then let it go 10 minutes in a turned-off oven with the door ajar.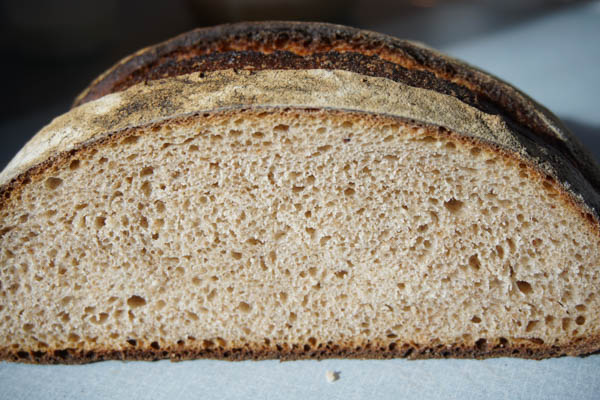 My friends, I'm pleased to report that this is my BEST bread so far! The crust was so deep and dark; that same mahogany color that I see all the time on TFL. The crust went soft as it cooled so that it was more chewy than crunchy but the toasty-caramelization was unlike anything I've ever tasted. Kind of salty-sweet, dusty with a little charcoal tang. The crumb was soft and tender but with a little tooth to let you know that this was a special bread. It tasted so wheaty with rye highlights. I was surprised that I didn't taste more honey but it was there in the background and came out in the aftertaste. For me, THIS is what bread tastes like! I'll never go back to store-bought again.
Murph