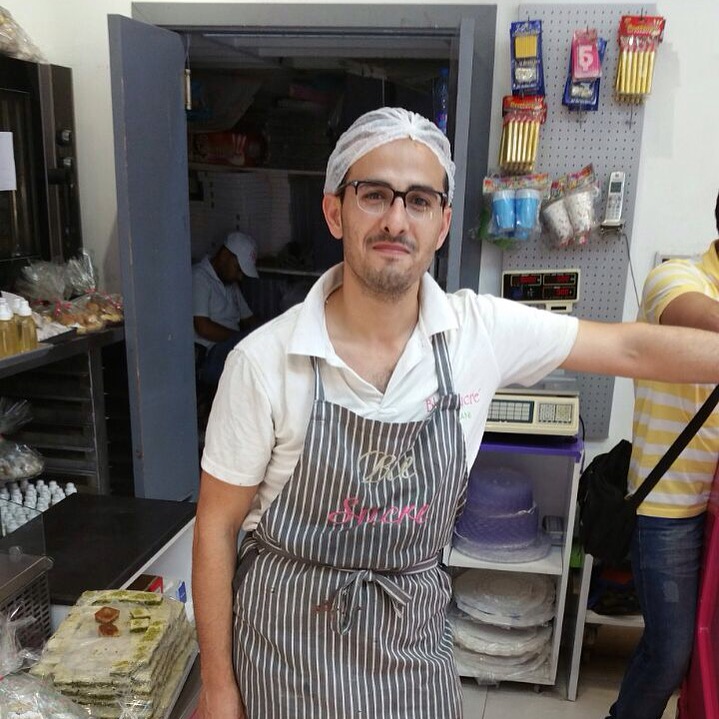 I've been yearning for some real Artisan bread, but fate seems to have it some other way. Sadly, plans to start a Bakery have taken a detour, as things did not work out. Among other reasons, lack of sufficient funds and professional experience, have  taken a toll at last. It was time to move back with the family to my Native Lebanon.
As Artisan bakeries rarely exist here, i did an apprenticeship in a local Patisserie shop in Beirut For about a month (not sure if that counts as an apprenticeship..) and although i've completed a pastry program 4 years ago, It was my first exposure to a bakery kitchen. Despite my brief training, I learned quite a bit about Pastry production lines, and  had some hand's on experience. I learned new lessons, and grew out of this experience, and now that i Reflect back at this past year, i have no idea how i made it through a career change! it was quite a ride.. But... I did make it , and i'm glad to be whole again. 
News: I'm set for another opportunity. Something  looms from afar.... Something off-shore. More on this in another post. 
Finally, i would like to convey a message to all home Bakers: you are lucky to be able to bake wonderful sourdough bread at home! About two months ago, i've given my starter away to a lady whom i taught bread-making lesson. (i still don't feel comfortable carrying a sourdough starter with me on the plane, but perhaps i shouldn't be too apprehensive)
(Note to self: always use the freshest, preferably organic, stone ground flours to start a new active sourdough starter.)
Khaled