Dough sticking to banneton.--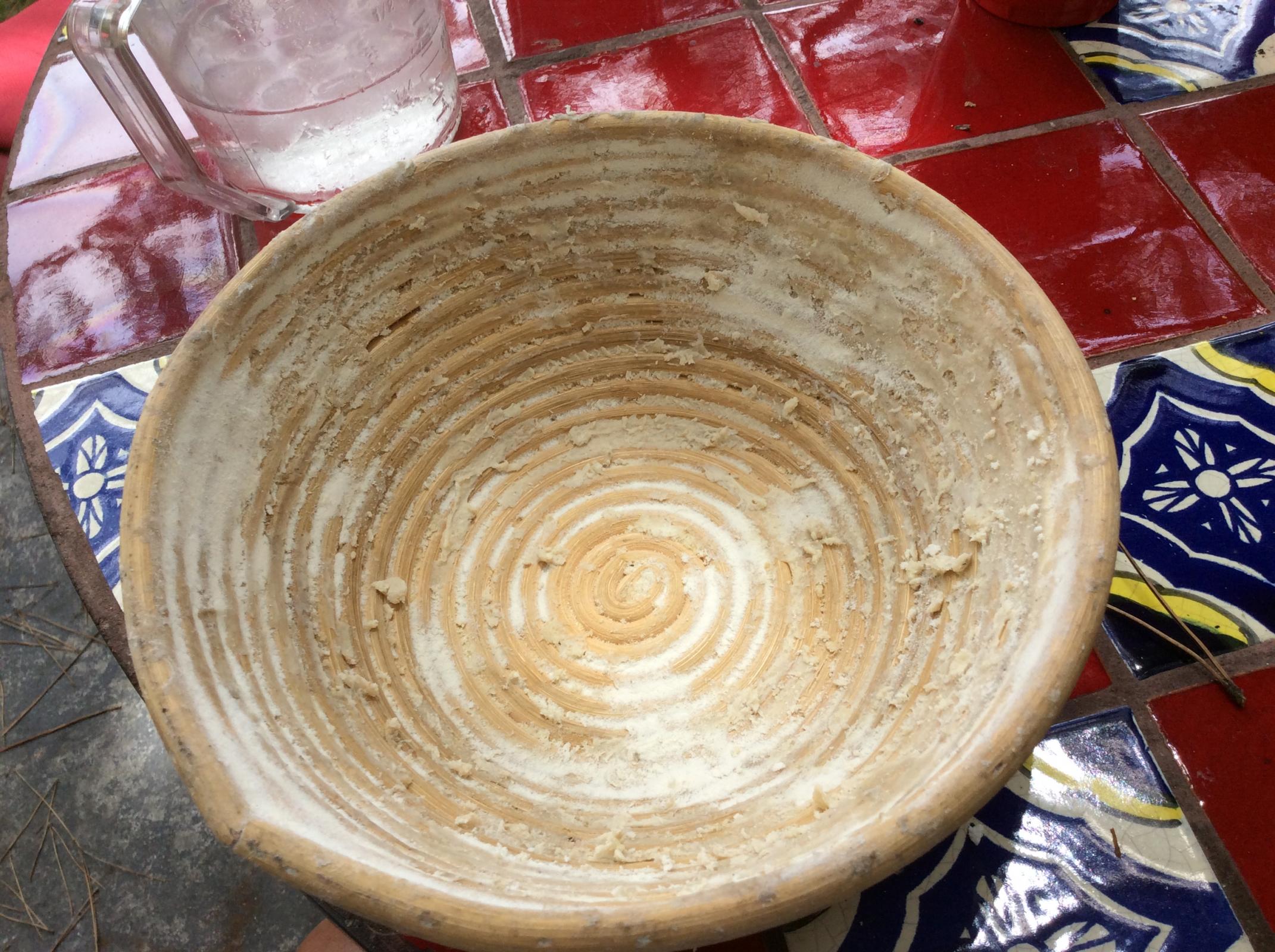 2 loaves in row... When I tried to take the boule out of the basket it was stuck. That collapsed my dough and I got no rise.
I put a lot of bread flour in the bowl before putting in the dough to delay the fermentation over night. 
Why is my dough sticking???