Some may remember that I put out a call for interns to visit my bakery Bread Obsession this summer.   I am sad to say that no interns applied.  First, we got a lovely visit from exceedingly accomplished baker, Pat Roth, which she wrote about so eloquently here.  Then a couple of weeks ago, Alfanso showed up on our doorstep and proceeded to work alongside us for several weeks, with such zest and verve and talent and experience that I could hardly call him an intern - the better term would be visiting baker.   
Here he is shaping one of our standbys - Flaxseed Rye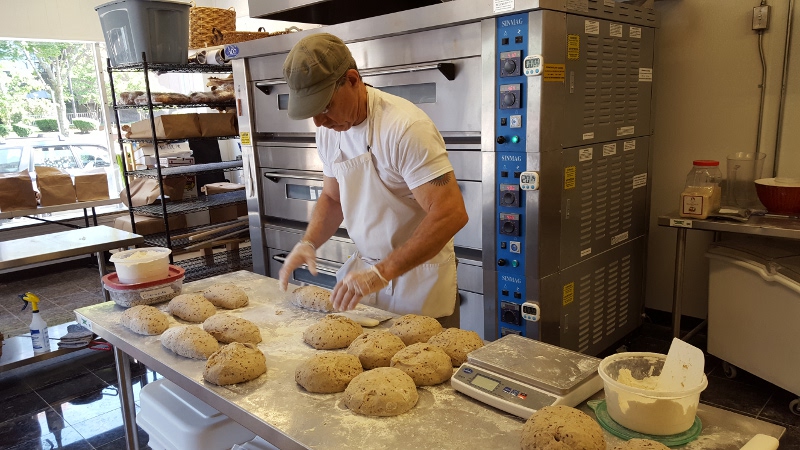 and Multigrain Sunflower loaves...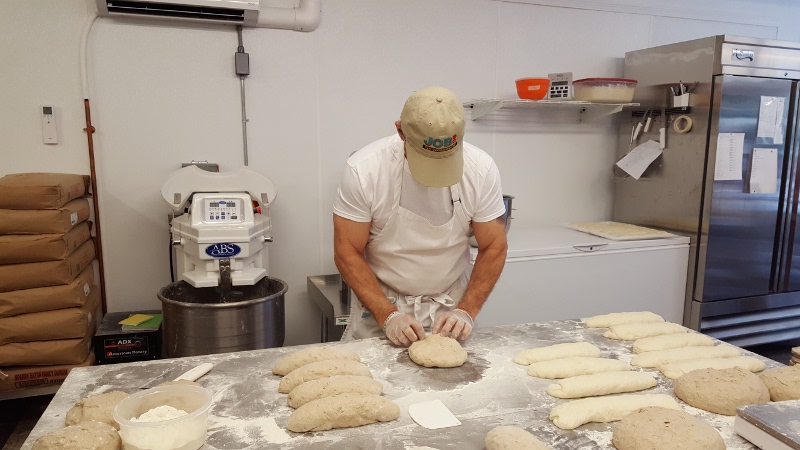 A few of the final product are pictured above.
Alan noted that our big mixer had a tendency to walk around the room when it got going.   We have been wracking our brains trying to figure out how to solve this, but none of our attempts worked.   Alan looked things over, and came up with a simple and ingenious solution:   he epoxied little brackets to the floor.   Lo and behold, no more mixer stalking out into the middle of the room.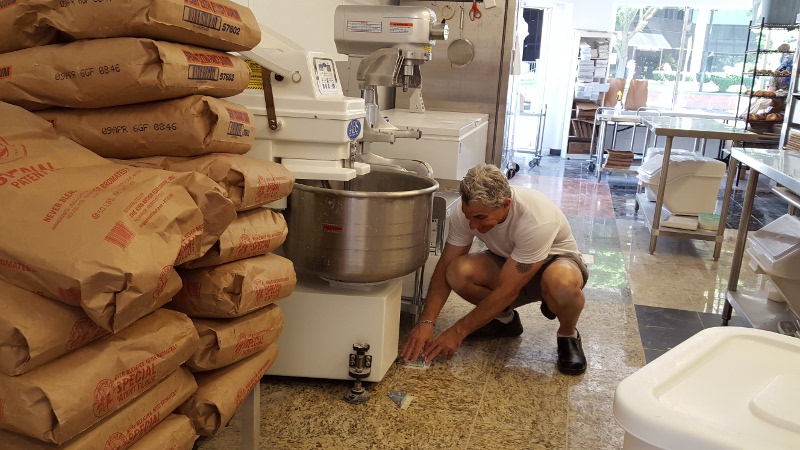 It was so great to have him visit.  We miss him already.
Varda
facebook.com/breadobsession
instagram.com/breadobsession