Wheat with a touch of Rye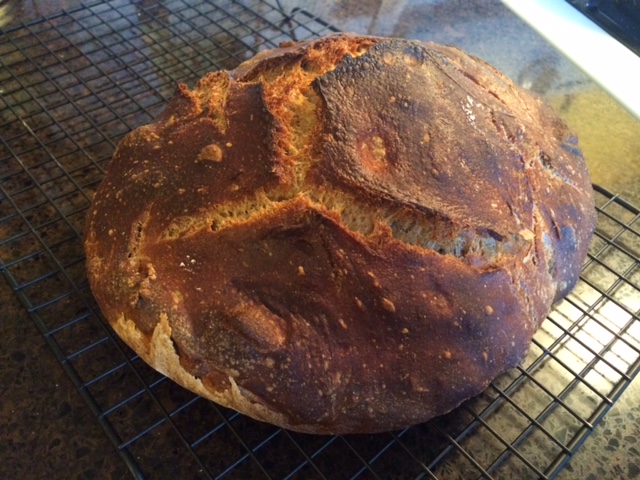 Used the overnight Wheat from Flour Water Salt Yeast ... replaced 100g of white flour with Rye. 
Could have used two more minutes in the oven. Rye adds a pretty tricky element, not sure I am ready for that yet (this would be my fourth, maybe, loaf) - but it sounded like a delicious addition. 
The crumb, thought o a little late ...