A small mistake last bake and Pulla Zilla!
Wow, this is the biggest rise and oven spring I have EVER had! Now the working part of my peel measures 8"x14" and this loaf filled most of it using 460 grams of flour! Best pulla ever, with a soft almost shreddalble crumb.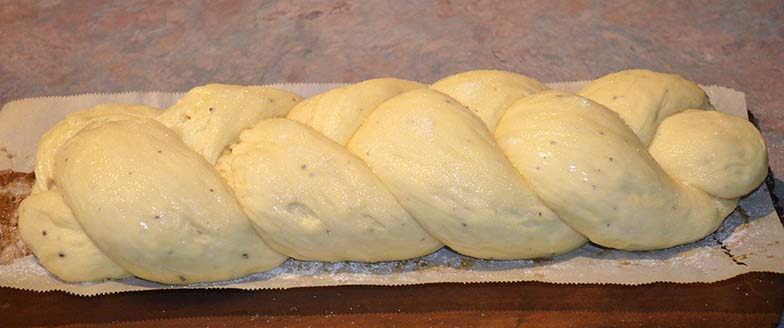 Normally, I will do a sponge of liquid levain, sugar, egg, flour and scalded milk infused with cardamom. After this got happy, I would put it in the fridge at bedtime, remove it in the morning and mix  after about an hour of warm up.
My mistake? Last bake I forgot to put the sponge in the fridge. I would describe the resulting dough as the most alive feeling I have ever worked with. I do 4 sets of stretch and folds with 10 minutes rest and yo could see the dough rise visibly after 10 minutes. So this time I deliberately left the sponge out overnight. Wow, between a freshly fed levain and the overnight sponge, I had an 'alive' dough. I increased the bulk proof to 1:30 from an hour as it just kept coming up. I then divided braided and proofed about an hour.
The oven spring was more like oven explosion and this is certainly the largest volume I have ever achieved from this well used recipe. It sure is nice when things work out!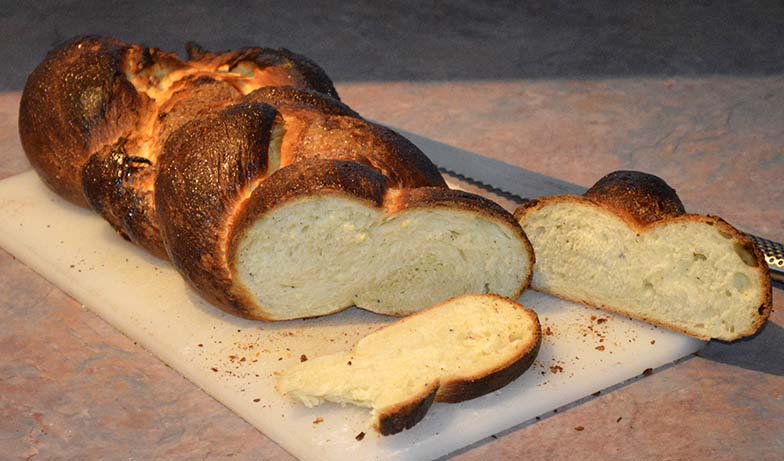 Happy baking! Ski