Edit 11/2020 
The recipe is now behind a paywall but originally was not.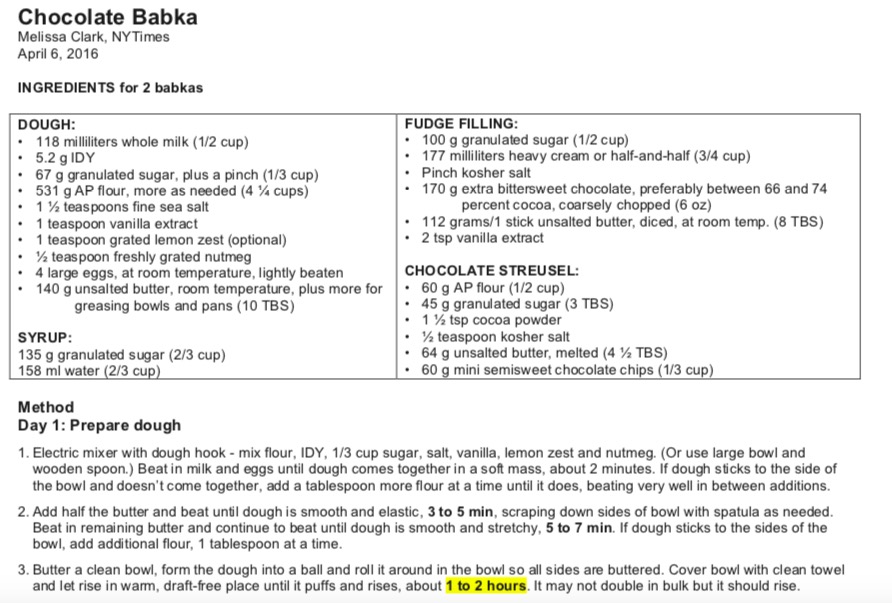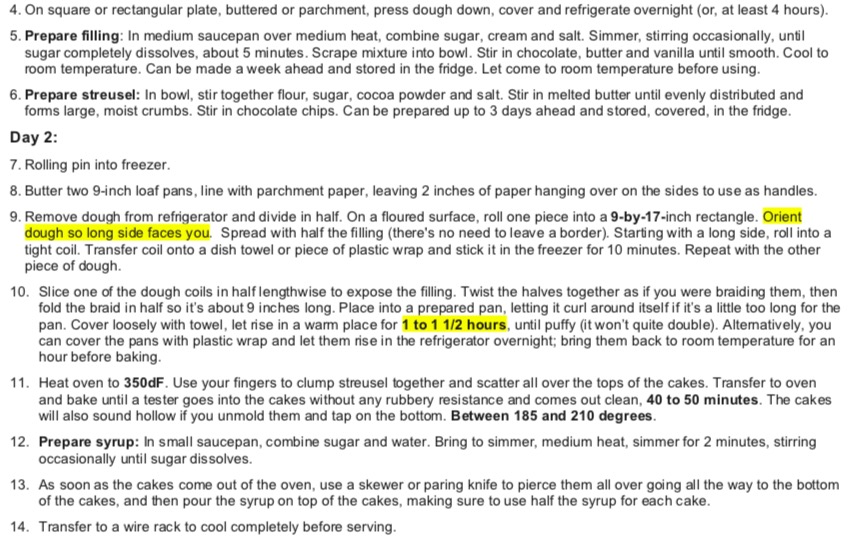 These two pictures are from a later run once I was comfortable with the process.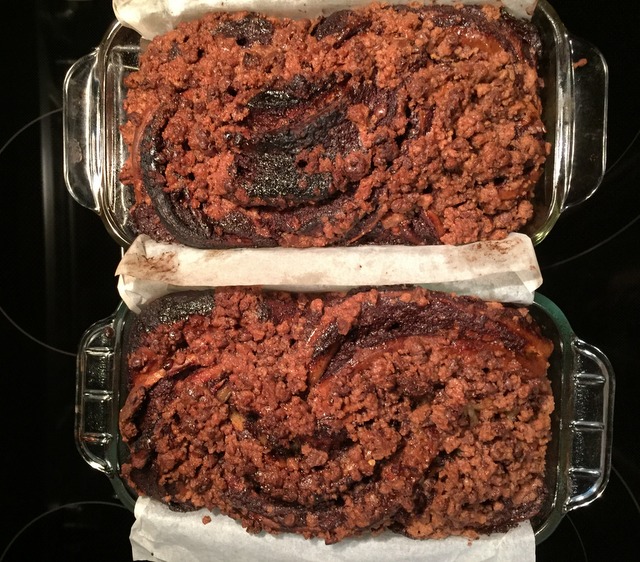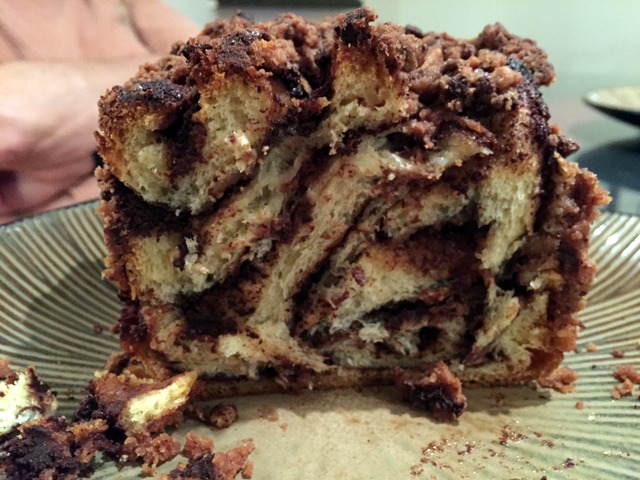 Melissa Clark recently published her babka recipe in The New York Times.  Being a native Bronxite, chocolate bakba just about coursed through my youthful veins.  Preparing for a visit by the in-laws who finally decided to escape the North East winter, albeit a might late by my calculations.  Maybe the whole cicada thing set their internal clock off kilter.  I figured this was as good a time as any to give it a go. 
My newly inherited  marble rolling pin, directly out of the freezer.  The 17"x9" trimmed dough.  One of two.  And the hand peel that doubles as my ruler on its reverse side.
The 17"x9" dough slathered with a demon's idea of chocolate intensity.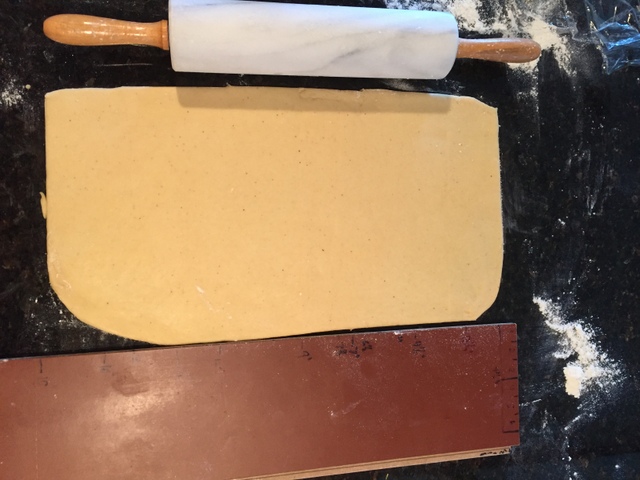 Now rolled up and ready for a 10 minute rest in the freezer.
Split in two and braided.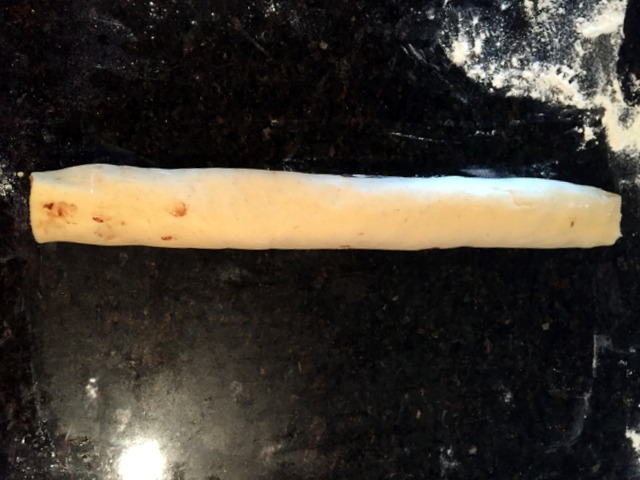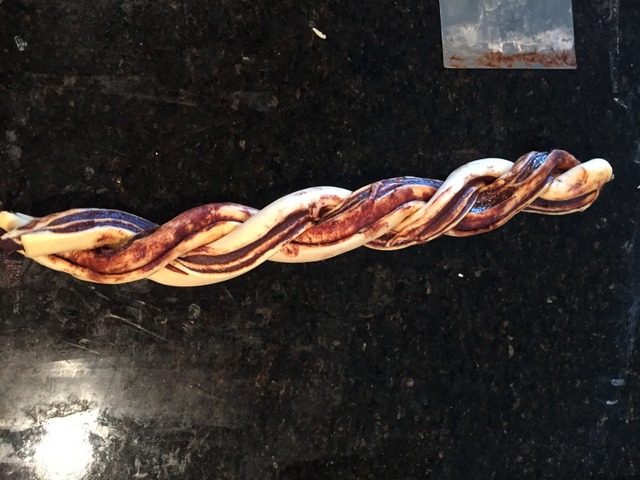 Braided on itself and ready for the loaf pans and final proof.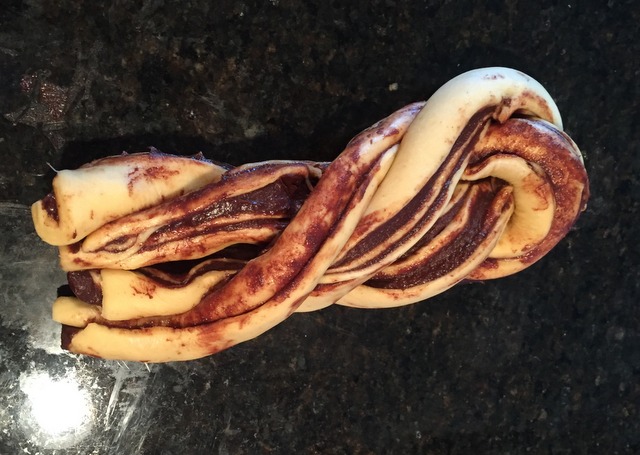 The twins awaiting their fate.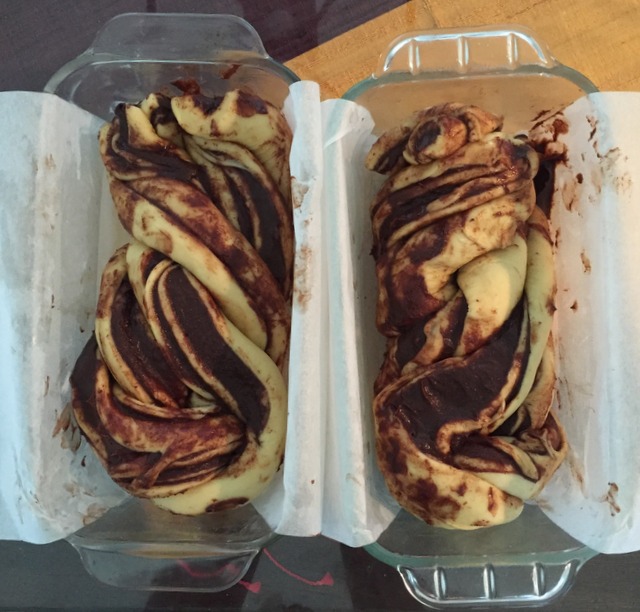 After a shower of chocolate streusel and the 45 minute bake.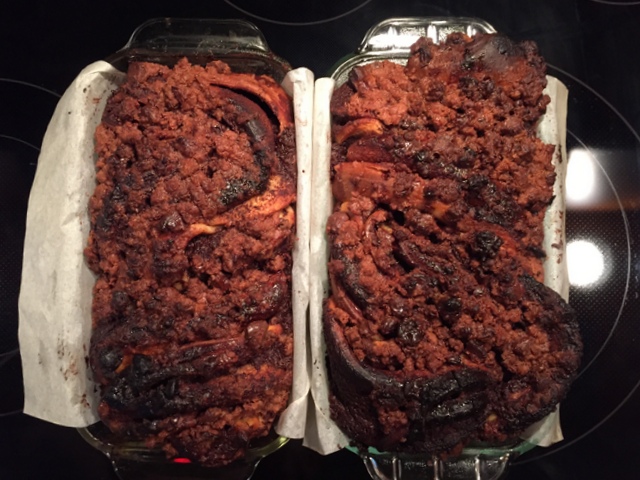 First slice, filled with serious rich chocolate.  Not for the faint-hearted.  Heavy, but light dough (you figure that one out) with a rich taste and balance between the dough and the chocolate.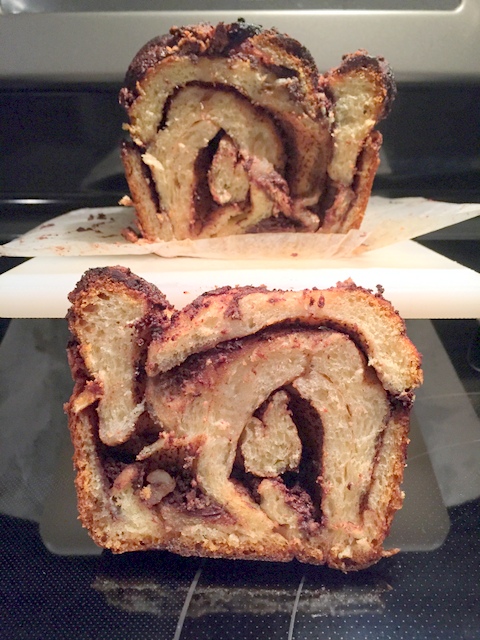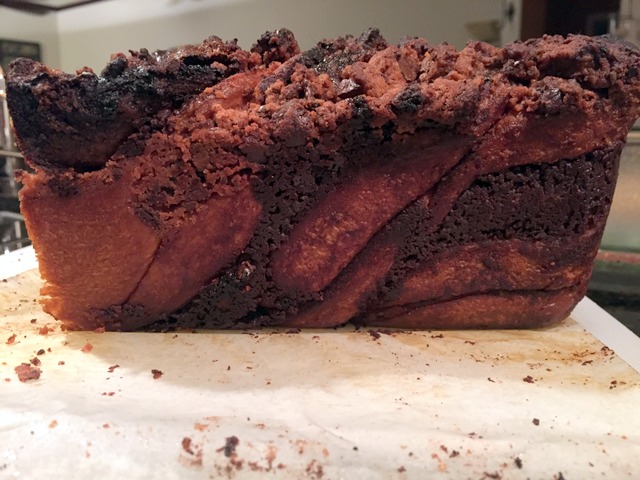 Oh, the hard road a son-in-law must hoe...
alan