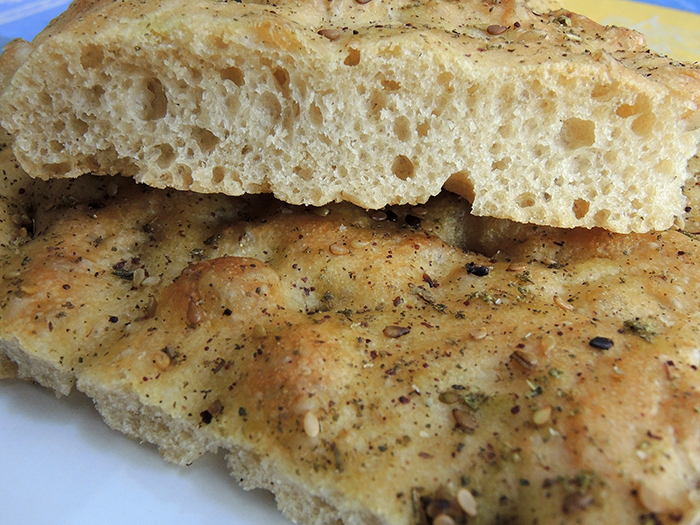 While making some Lebanese lentil soup and baba ganoush for yesterday's dinner I discovered I also needed to make some bread. A quick search found King Arthur's Blitz Bread: No-Fuss Focaccia. Since most of the bread I make takes 12 hours or more, I didn't have much faith in the end product of a less than 2 hour process, but thought I'd give it a shot.
I modified the recipe a bit (25% white whole wheat, 83% hydration, and a 10" x 15" pan). Since I don't have a mixer, I just stirred the dough vigorously with a wooden spoon. The result was really surprising. Nice texture, not bad crumb, and a mild flavor which was helped by a generous topping of Za'atar. And the process was so easy, no stretch and folds, no multiple rises, no proof-timing worries, no Dutch oven or steam making. I did put the bread back in the oven for a few minutes, after taking it out of the pan, to crisp up the bottom.
Many variations come to mind which I'll try in the future. 
Jim