Raisin Yeast Water: Day 3 (no Day 2)
Hey, 
Sorry for not posting yesterday. My back went out, as it often does, so I spent the day in bed. The raisins swelled with water a few hours into Day 1 and remained at the bottom of the jar. There was no change on Day 2.
Day 3
The swollen raisins (see above) are starting to separate from each other. Opened the jar and there's no change in the smell. Just smells like raisins. There were a few floaters and bubbles though. (below)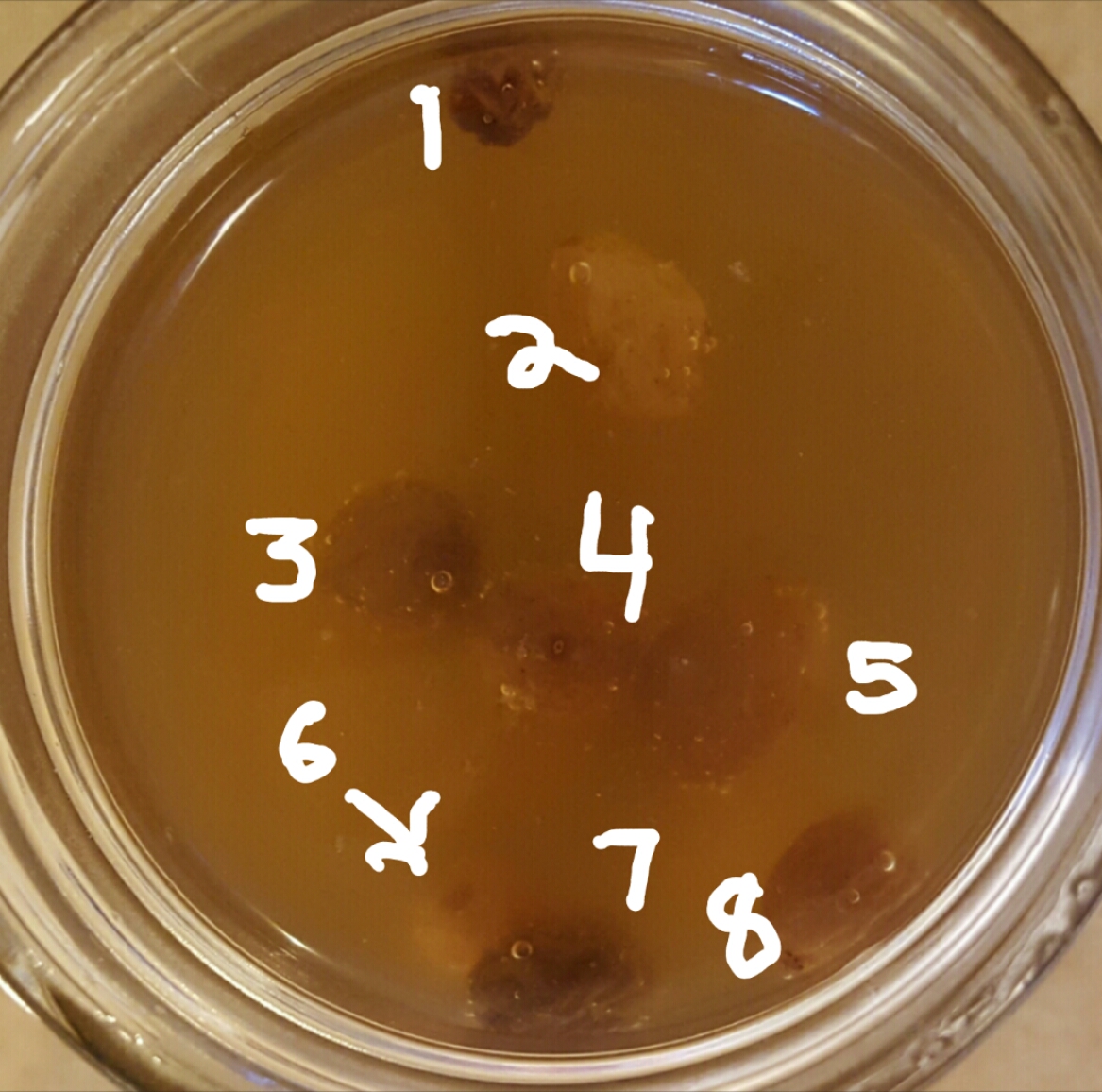 Drew the numbers with an app. How cool is that? SCIENCE!! :)
 See you tomorrow!
-wendy