Enamorada and Chocolate Babka -- oh my!
Well taking a page from PalwithnoorinP's book, I tried my favourite dough, pulla and tried his sweet butter filled rolls. I used a cinnamon, sugar mixture to which I added vanilla and rum:  Appleton Estate Signature Blend. Boy is that nice rum and does it ever add a nice flavour to the sugar mix!  I used my standard pulla mix and for the enamoradas used three pieces @ 100 grams.
I used the same sugar mix with the babka, then added half of the chocolate filling recipe from ITJB. I used two pieces at around 200 grams each for the babka and rolled them out thin, spread the sugar mix, then the chocolate and rolled up tight.  I rolled out both pieces until tight, then cut each roll in half with a carving knife and twisted each roll together. I then twisted the two twisted rolls together so they would fit in a bread pan.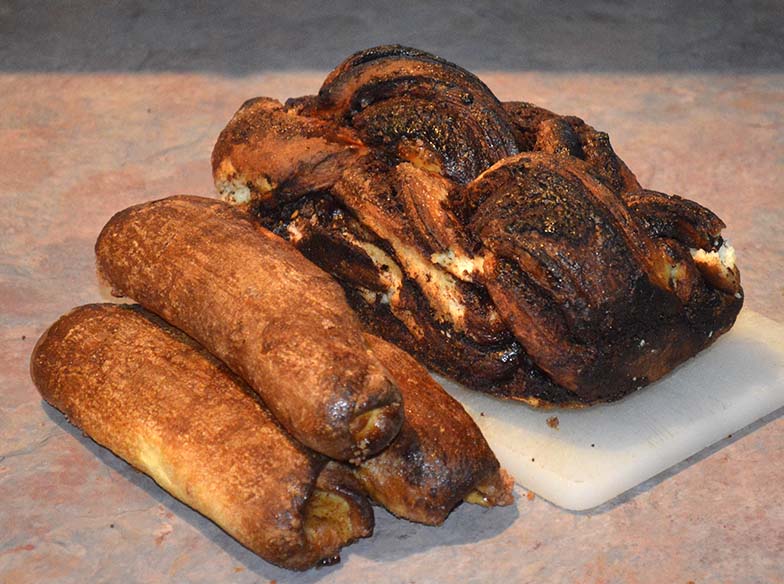 I baked the little rolls @ 400F for 10 minutes with steam and 10 without, turning at the half. Babka was 14 minutes with steam @ 400F and 14 without. Naturally, prior to baking, all were brushed with egg wash and liberally sprinkled with granulated sugar.  YUMMMMM!