February 25, 2016 - 11:35am
Gluten Free Dinner Rolls with Oat, Buckwheat, Teff or Hazelnut
I'm a curious person and love trying out new things. When "Cook's Illustrated", one of my favorite food magazines, published a gluten free cookbook, I bought it, out of curiosity, even though I have no problems with gluten.
I was especially interested in how the culinary geeks from "America's Test Kitchen" got to their good looking results. My own trials, though taste-wise acceptable, left a lot to be desired regarding their consistency, and looked rather unappetizing.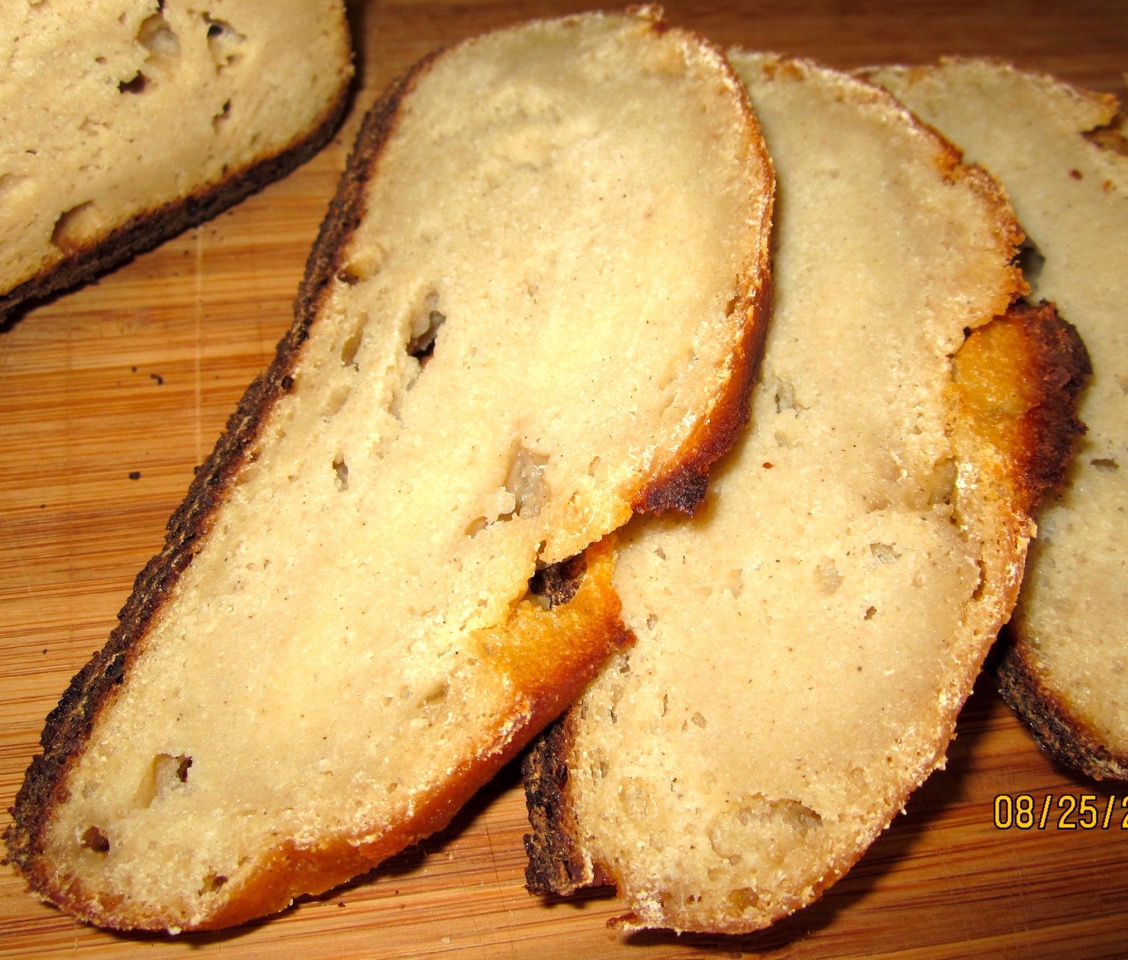 My first gluten free sourdough bread tasted okay, but looked rather unappetizing!
When my lovely Brazilian hairstylist asked me whether she could order some gluten free rolls for her Christmas menu, I jumped at the opportunity to try a recipe for dinner rolls from "The How Can It Be Gluten Free Cookbook".
The rolls get their necessary structural support from psyllium husk, a fiber supplement from the natural food aisle, more known for its beneficial effect on all kinds of digestive maladies.
The additional baking powder and lemon juice help with softening the crumb, making it less dense. The flours should be finely ground - I used Bob's Red Mill brand.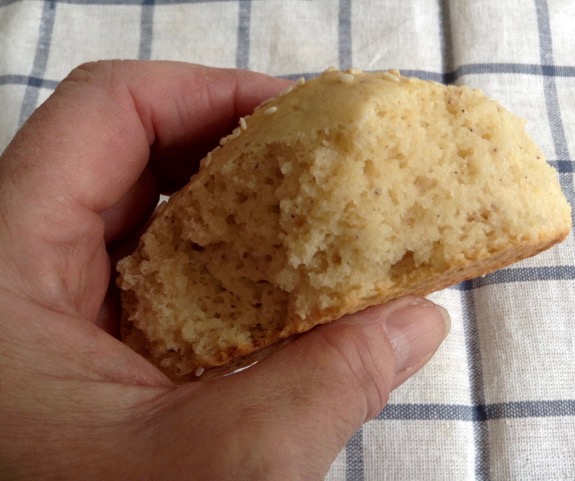 Consistency a bit like English biscuits
My first trial resulted in nice fluffy rolls with a consistency like English Biscuits - better than anything I had seen so far in gluten free breads.
But I was less enthusiastic, when I sampled the dinner rolls. They tasted bland and a bit doughy. With jam on top this was less noticeable, and, when toasted, they were okay.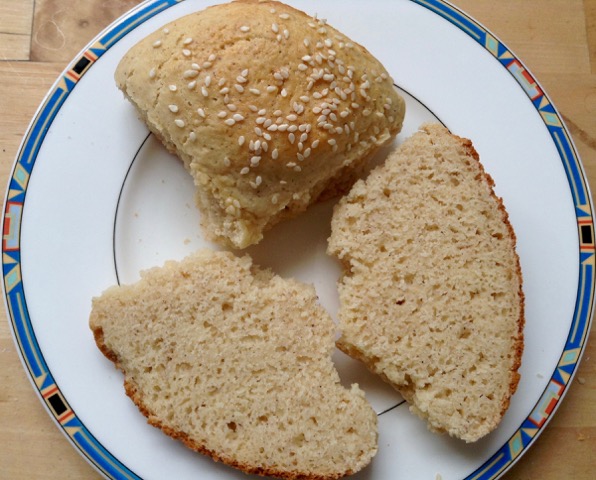 Fluffy crumb - but too bland and doughy for my taste
Danielle assured me, that she liked the gluten free rolls - but I couldn't stop thinking about them. I don't like selling something I'm not 100% satisfied with.
There was nothing to criticize about the structure of the dinner rolls - the test cooks with their scientific approach had really given their best.
But how could I achieve a better taste for my rolls without risking their fragile, gluten-less structure? Exchange a part of the rice flour, potato and tapioca starch for a gluten free flour with a more assertive taste?
Would I be really able to beat Bobby Flay the geeks of America's Test Kitchen? To satisfy your curiosity, please, follow me to my blog "Brot & Bread"!