February 23, 2016 - 4:07pm
A fresh loaf baked in the Ciabatta style
Well, it is getting closer and I am happy with the crumb. This makes a great sandwich loaf. I started at 80% hydration, thought, but had a mucky mess, so must have screwed up the water weight. I added flour to get the dough to a workable, but wet consistency. I re-read Peter Reinhart's instructions in ABED on working and shaping ciabatta and found I had missed a step. The oven spring was enormous on this loaf. Easily 3.5 - 4x spring. I wish I had a before photo of a proofed loaf perhaps 11/4" high.
Crumb: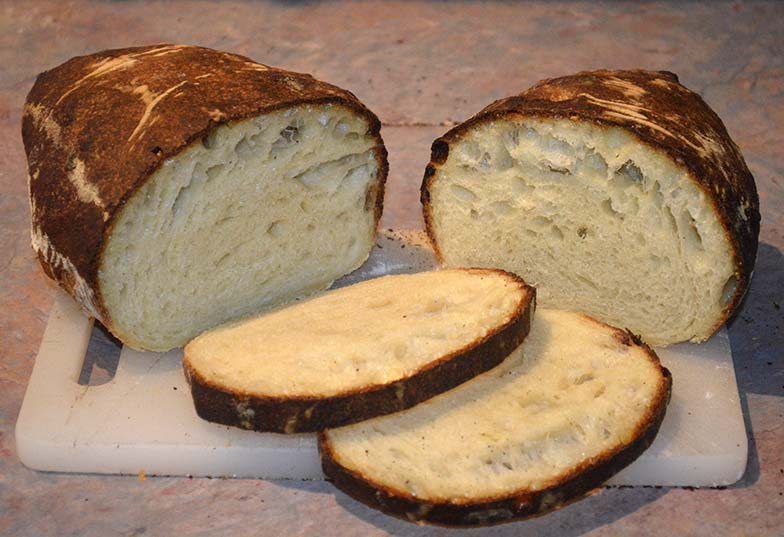 Why we bake fresh loaves!!!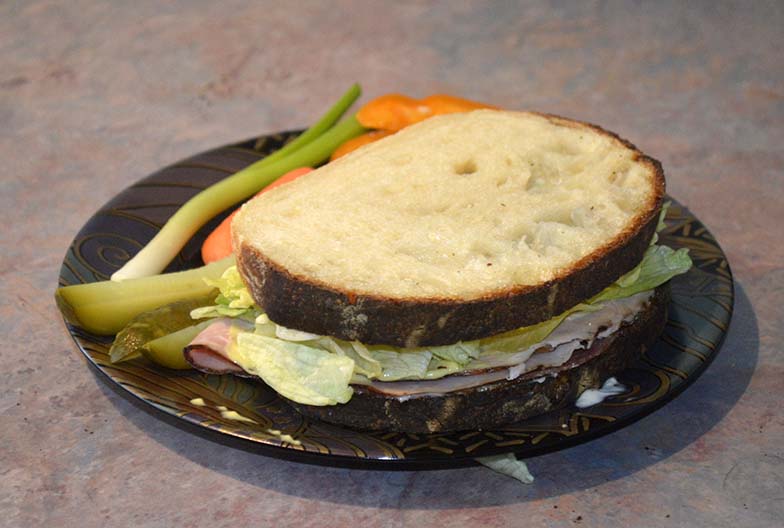 Hungarian salami, black forest ham and both grainy and Dijon mustard topped with salad was awesome! With a 350 gram total flour, I can now bake this fresh daily, give half to my neighbours, eat the rest and enjoy the good karma which comes from giving!
This old ski bum is in his happy place with a great day on the slopes today. Spring skiing in mid winter with 4C ambient temperatures, soft snow and perfectly groomed pistes! Coming home to a fresh loaf I bake baked this morning was a big bonus!
Happy baking! Ski