Soft Dinner Roll to tear & share
Those are quickly made and my family loves them , so do I :)
500g strong bread flour
150ml milk
150ml hot water  * just boiled *
100g soft butter * NOT melted * cut into small cubes
1 egg
1 ½ tsp salt
1tsp sugar
2tsp dry yeast
2tsp vanilla extract
Put all your dry ingredients in the bowl of your Stand Mixer with the dough hook attached
Give them a quick mix with the dough hook.
Let the Stand Mixer run on the lowest setting * for me it is 1 on my KMix *
Mix water , milk , Vanilla extract and egg, give it a quick stir and slowly add it to your dry ingredients while it is running on 1.
Knead for 2 minutes on 1 and add all the butter.
Now knead on setting 2 for 13 minutes.
The dough will stick to the bottom of the bowl while kneading, that is good, that means it gets a good kneading.
Take the dough out of your bowl on a very slightly floured surface and with lightly floured hands form it in to a ball.
Putt some flour in your bowl , add the dough ball and put some flour on top of the dough ball.
Cover with plastic wrap and let rise for 1 hour.
Form 9 balls at approx. 90g 
The 10th ball with be heavier.
Get a 10inch springform , put baking paper in the bottom and with butter grease the sides and the baking paper.
Put the heaviest dough ball in the centre and arrange the other 9 dough balls around it close to the sides.
Sprinkle some flour on top and cover with plastic wrap and let rise for 45 minutes.
Preheat your oven to 170C fan.
Brush the dough balls with milk and put them in the Oven.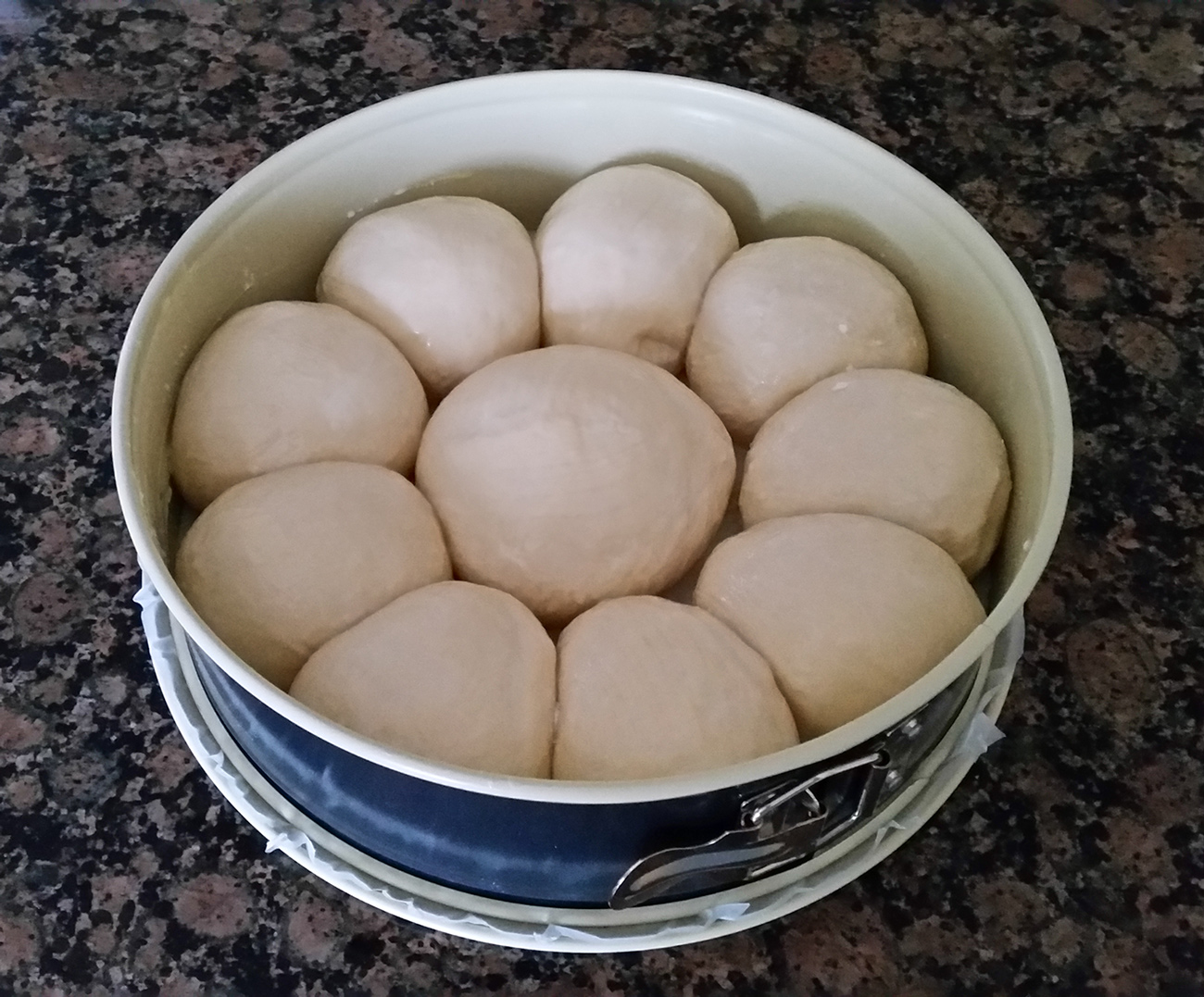 Bake for 30 minutes.
Let the rolls cool in the springform for 10 minutes before taking them out and putting them on a cooling rack.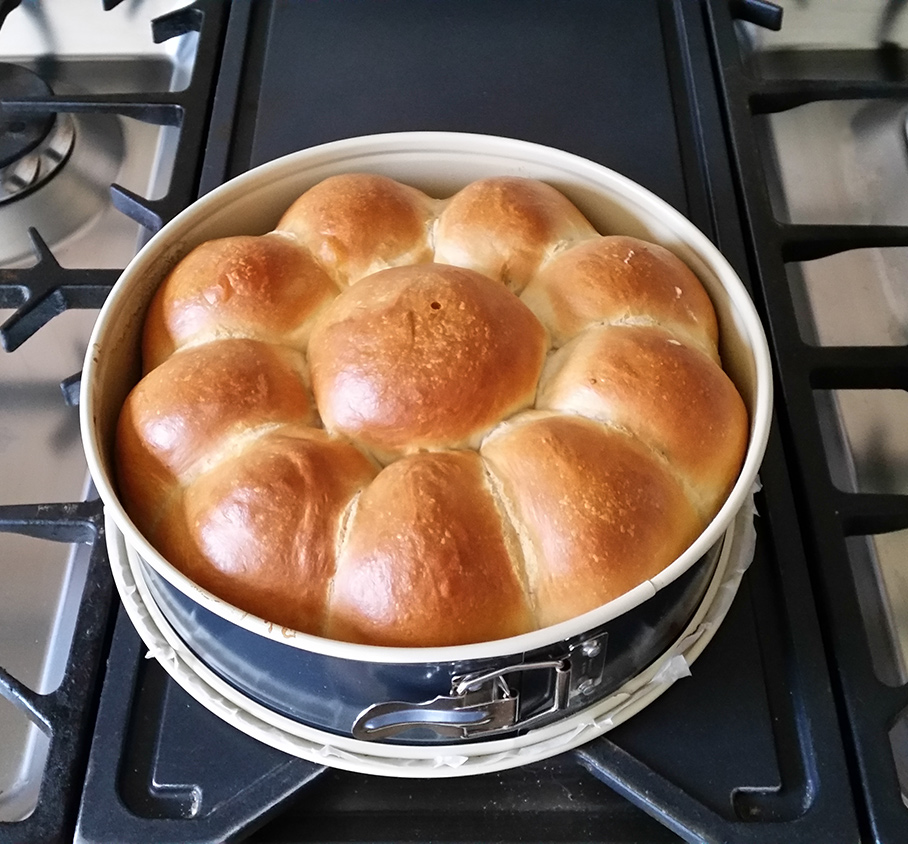 Let them cool completely before tearing them off one by one or all at once.
Gobble them all up:)
I serve them with soup to dunk in to the soup and just enjoy. YUMMY
My hubby loves them with butter and cheese.
The very lightly sweet taste in the background works beautiful.