December 29, 2015 - 3:04pm
Kamut, wine soaked figs and toasted walnut levain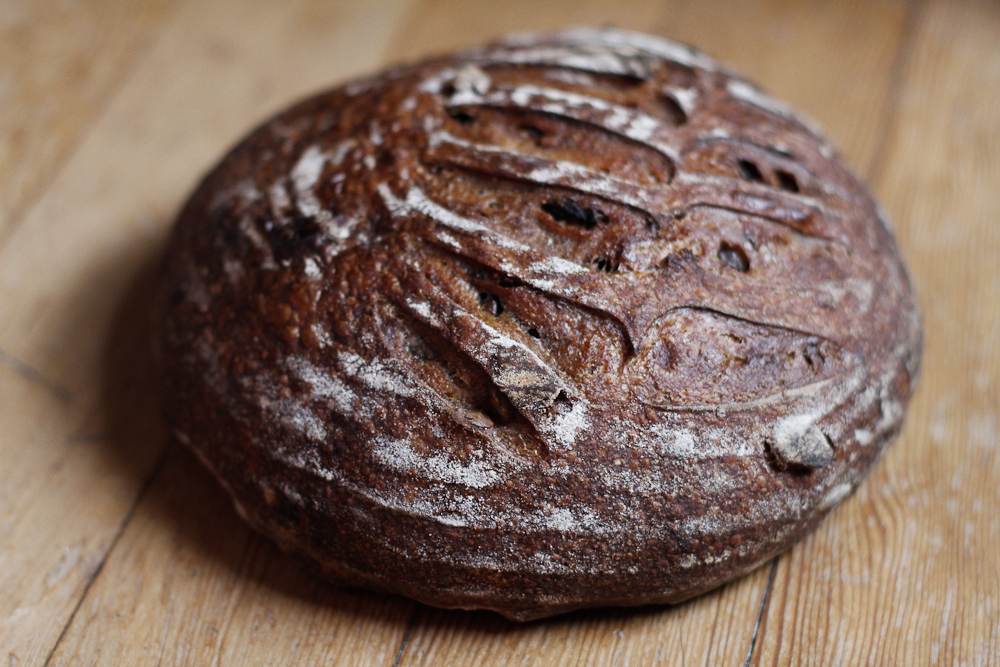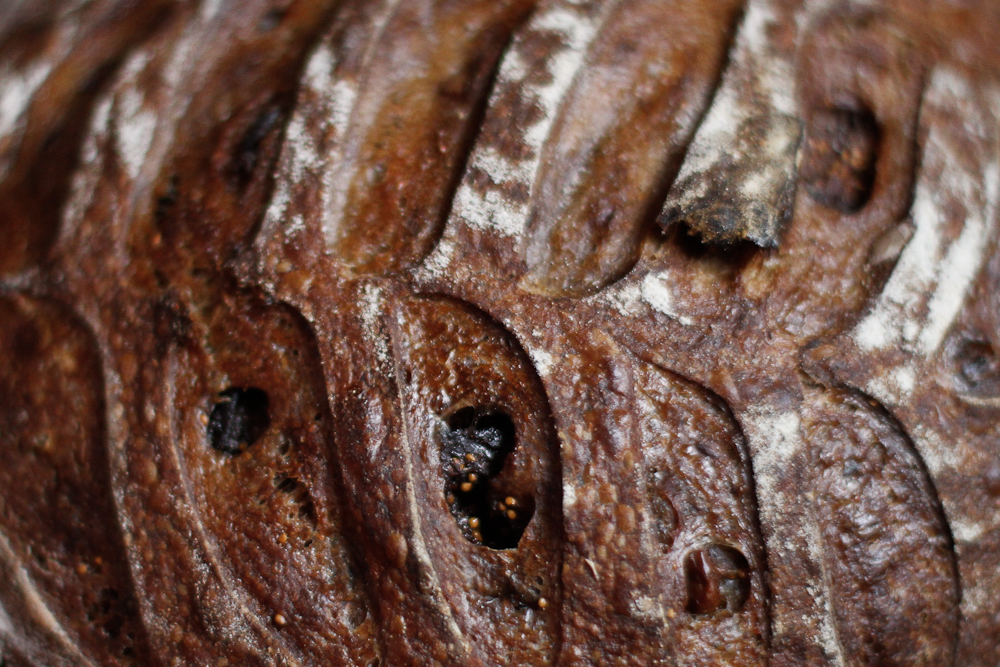 120g 100% hydration levain (11%flour and 11%water)
171g fresh milled kamut (31%)
284g bread flour (50%)
45g ap flour (8%)
160g wine soaked figs (20% fig 9%wine)
112g wine (20%)
298g warm water (58%)
100g toasted walnuts 18%
12g salt (2%)
1 hr autolyse
mix in levain & salt
slap and fold @ 5 minutes
slap and fold @ 10 minutes
fold in figs and nuts @ 1/2 hr
fold @ 1 hr
fold @ 1 1/2 hr
fold @ 2 hr
fold @ 2 1/2 hr
preshape/rest/shape @ 5 1/2 hr
retard @ 8 hr
bake @ 21 hr
I baked this on my stone, covered by a large mixing bowl at 500F for 25 minutes then uncovered at 460 for 45 minutes.
Lately I have started to shy away from loaves with ingredients whose flavors will over power the taste of the grains and fermentation, but my house has been so cold lately that coaxing out those subtle flavors has been a bit of a up hill battle, so I gritted my teeth and made a flavored loaf and I'm glad I did.
 This loaf is so good that I'm going to make it again, and I usually don't make things twice in a row as I really only bake on my weekends and over the course of a week I'v got a hundred new ideas that I want to try. But this will be an exception, the flavor was good enough that I think its worth taking a crack at upping the whole grains to a percentage I'd be more proud of.
If any of you take a shot at making this keep in mind that my house is very brisk, >60f so take that into account and possibly adjust yer levain percentage or fermentation times accordingly.