November 13, 2015 - 9:36am
A long time since I last posted ... Walnut bread with Rye / Wheat flour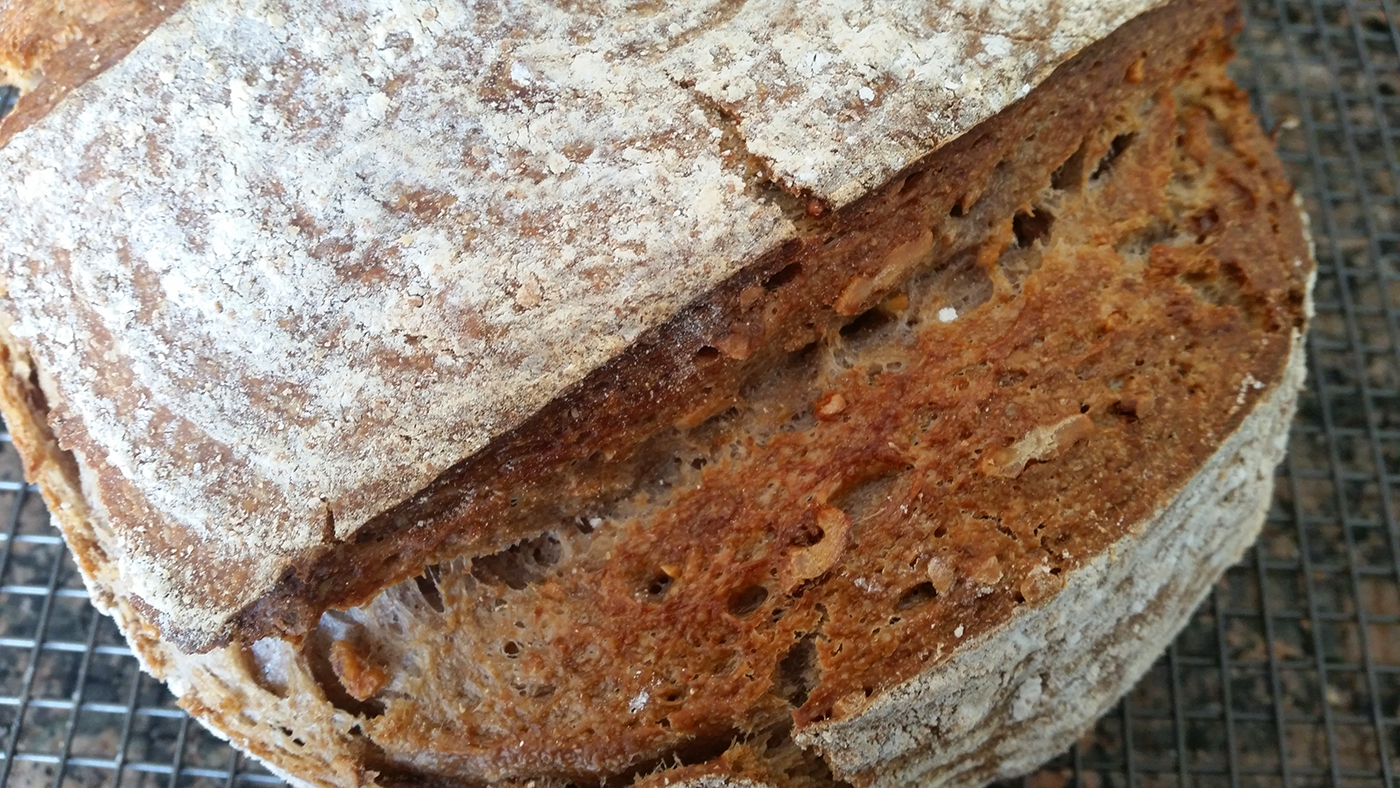 Right now my families fav. bread.
250g  Starter * 50g Rye Starter fed with 100g water and 100g bread flour *
200g Rye Flour
500g Bread flour
1 handful Walnuts crushed smaller 
360m Water
15g Salt
2 Tbsp Rapeseed Oil
My Starter lives in the fridge, I take 50g out and feed with 100g water and 100g bread flour.
Let it sit for 12 hours.
Add the water to your starter, add your oil and and your flours and walnuts
Knead it for a couple of minutes and let it sit for 30 minutes.
Add your salt and knead it by hand for 10 minutes until nice and soft and as elastic as it can be * Rye flour does not like to be elastic, the lazy bugger lol *
* I use my Kmix on 1 and mix for about 8 minutes.*
Form to a ball and add into a lightly oiled bowl.
Cover with plastic wrap and let it sit to double in volume * it takes4-6 hours for me depending on the temperature in the kitchen. *
Gently take it out of the bowl and degas , form to a ball  * gently does it * and make sure that it is a nice tight ball.
Put in your banneton * I put some wholewheat flour in mine with some cornstarch added last *
Cover and either let it almost double in size on the counter or in the fridge overnight.
Bake in your dutch oven at 250 C for 30 minutes with the lid on , take the lid of and bake on 200C for another 20 minutes.
Done.
VERY nice with unsalted butter and cheese or anything really.