October 13, 2015 - 6:43am
Hello, my fellow TFL'ers
It has been one heck of a ride, since June of this year. I have finally taken the leap... I quit my job in June 2015, in search of a Bakery related job. A 14 year desk job, and a dwindling Money exchange establishment has left me in despair for years. I have always sought solitude in baking bread, perhaps in an effort to relieve myself of the stress of a corporate desk job that has given me nothing but disappointment during the last couple of years.
So, it has come to pass that i'm now finally free. Free of the rut, that i admittedly was partly responsible for. Free of a career that has lead me to a dead end (i didn't particularly like it, in the first place!) The journey to realizing my dream of owning an Artisan bakery has not been a smooth sail. Not by a long shot. The worry and anguish still grips me from time to time. But, i'm slowly but steadily outgrowing my fears. one loaf at a time. 
Currently, i'm working for a friend that owns a Crepe shop. He is quite a passionate home baker, and seeks to turn his creperie into a sourdough Bakery. We are working together to get this project off the ground, so stay tuned for more news. Till then, i continue to bake for the Arts and Crafts Market, and for another new Market in a Mall at a residential community in Dubai. The bread has a steady following now, and the bread sells like hot cake .. in most cases. My production has increased to about 50 loaves for the Markets. I'm quite happy that i was able to produce this quantity from my small kitchen. 
I will keep everyone posted of further developments of the Bakery project.
PS. for those of you who wish to follow my Bakery adventure, please follow me on the following social networks:
Instagram:  Mebake33
Facebook: www.facebook.com/GoldenWheatbakeryDubai 
I'll leave you with some recent pictures of the Market, and the bread:
14Kg. Sourdough Rye with seeds and Old bread soaker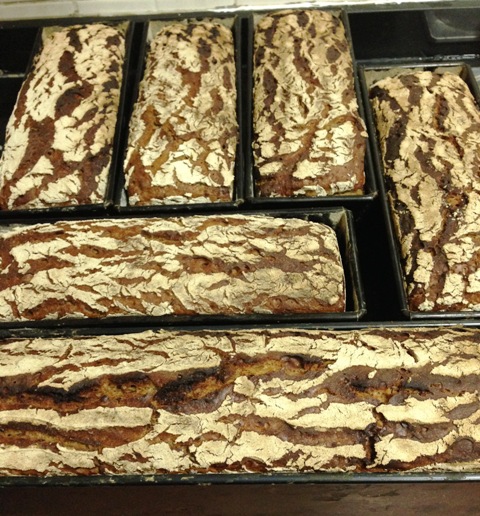 A look at the crumb of Sourdough Rye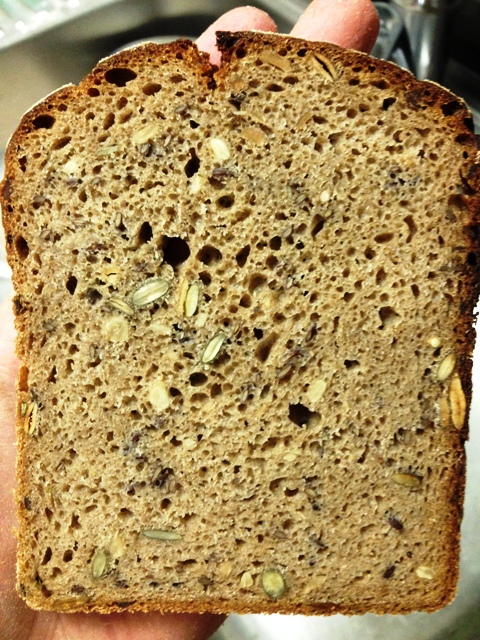 Country White Sourdough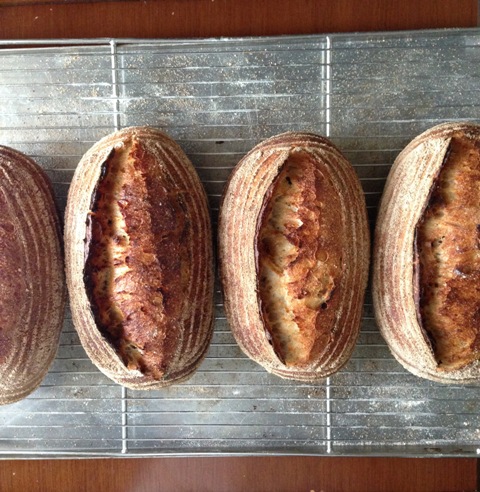 Bless you all,
Bake, Believe.
Khalid