Batards: work on uniform crumb
Another batch. Working on the uniform crumb from better folding work. The oven spring was stunted abit due to one of the loaves slipping too far into another loaf, spending the minute trying to get it off the other loaf lost me about 100F in air temp, oh well. These were annihilated that evening. I feel more and more consistent with my work flow, fire starting and all that.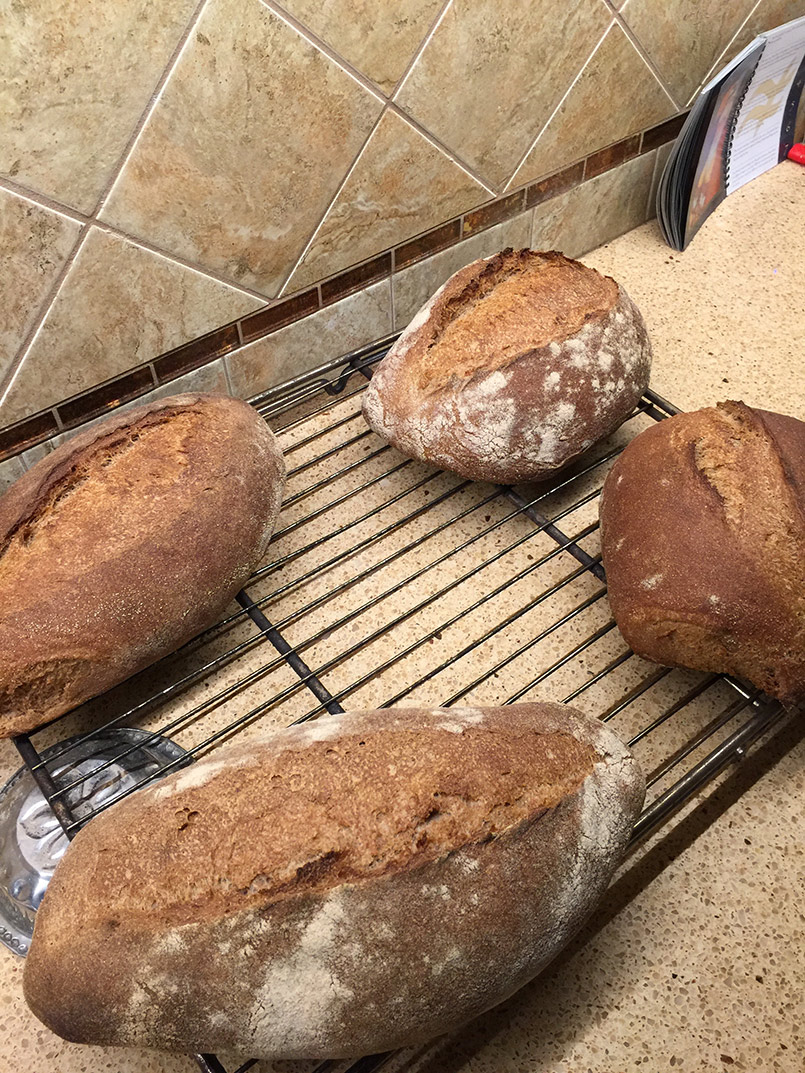 possible my favorite of the 4. Each one a little different, strange folding for some reason, in a hurry maybe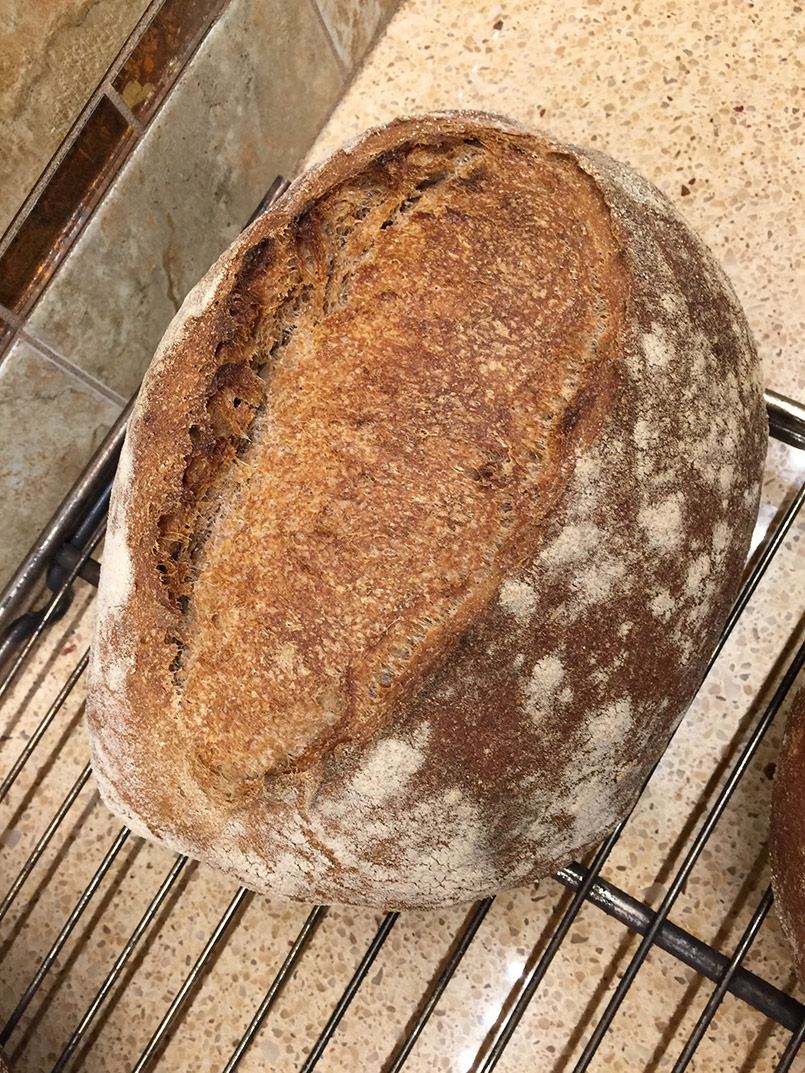 I think this one comes in second. Tall enough for sandwiches.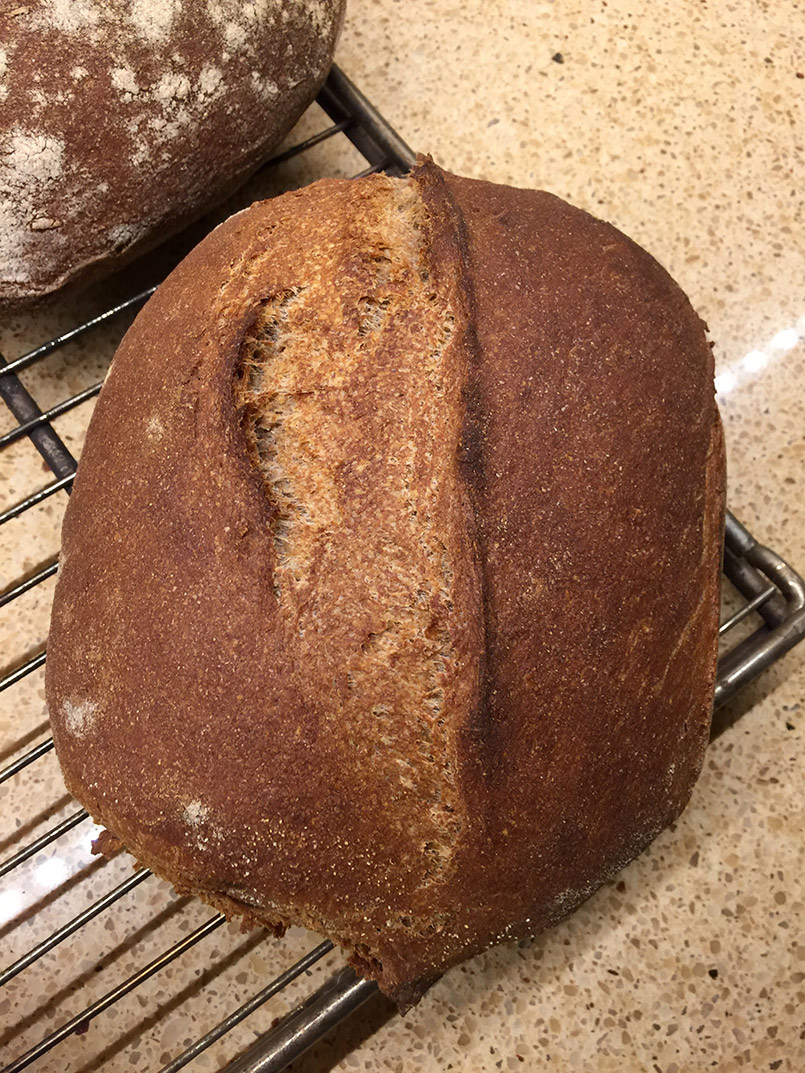 And the crumb shot for Mini :)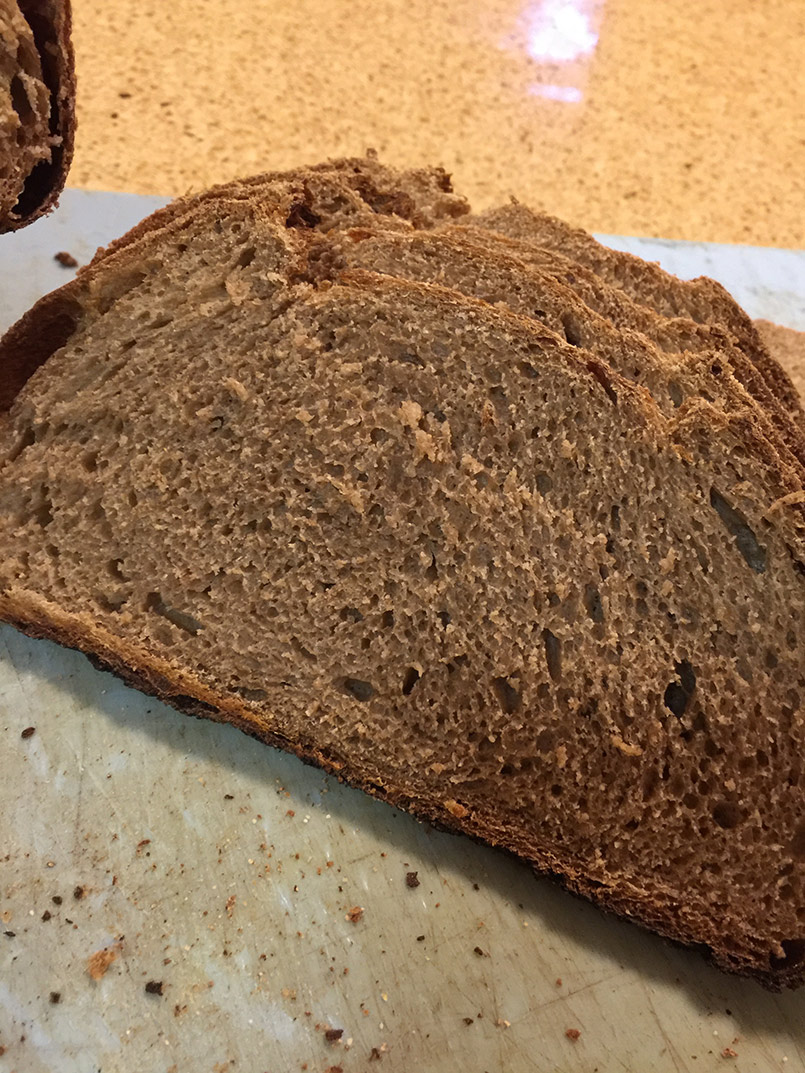 I went ahead and worked on getting those larger bubbles out before proofing, had to really slap some of them so they would pop and get out of the way for shaping.