September 27, 2015 - 8:17pm
Honey Whole Wheat Challah Double Knot Rolls
Hi, friends.  It's been a while since I posted.
It was almost three years ago that I made Challah using the ITJB formula for Honey Whole Wheat Challah.  That was an excellent bake.  Poofy and Fluffy and Yeasty and Delicious.  At the time, I promised myself to try that formula with Double Knot Rolls.  And this weekend I finally did.  I baked the longest acronym I ever baked…HWWCDKRs. They are very photogenic.  They tasted good, too.
This was a good roll to have with Pastrami-Spiced Barbecued Duck Legs (PSBBQDLs).
Here are the HWWCDKRs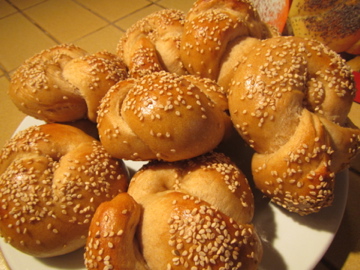 Here are the PSBBQDLs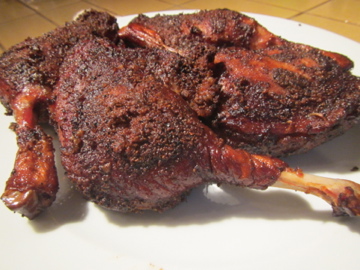 And here's the whole meal.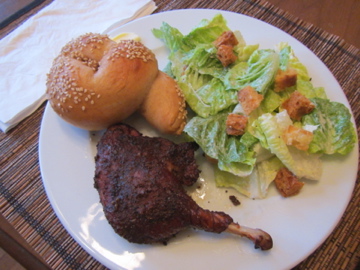 Cheers.
Glenn