FINALLY taking the sourdough plunge (again)!
My oven has been out of commission for a few days, and the front-panel computer gizmo needed to make it bake when you hit bake (instead of broil until the "too hot" alarm goes off) is on order. 
I have back-up plans if I really start jones-ing to bake (use friend's oven, and leave some hot bread behind as "payment"), but I've decided - after a couple of less-than-sterling attempts here and here) to use my baking down time to try to make a sourdough culture.
Why?  I feel I have the time, and a taste of bread from this local bakery (first bread I've purchased since starting baking in 2007) got me thinking I'd like to get bread with a touch of sour as well.
After reading all sorts of literature out there (including here at TFL), I've decided to try the Real Bread guy Andrew Whitley's approach to sourdough as preached in his book "Do Sourdough: Slow Bread for Busy Lives".
I'm also trying a 200% hydration liquid levain (using locally grown and stone milled whole wheat flour) instead of the 100% because I think I can aerate it a bit more easily during the build & maintenance.
Day 1 today, 16 minutes in: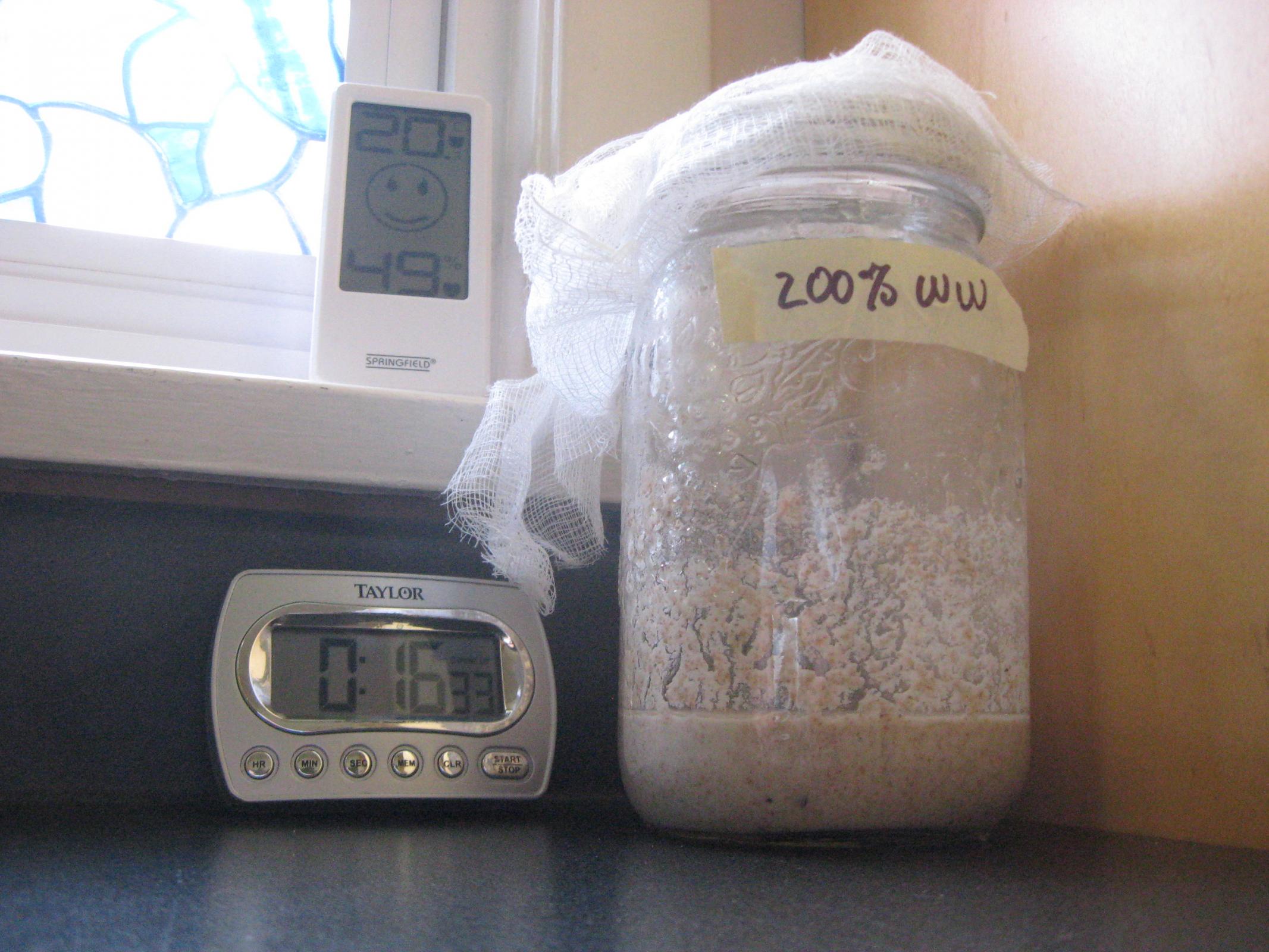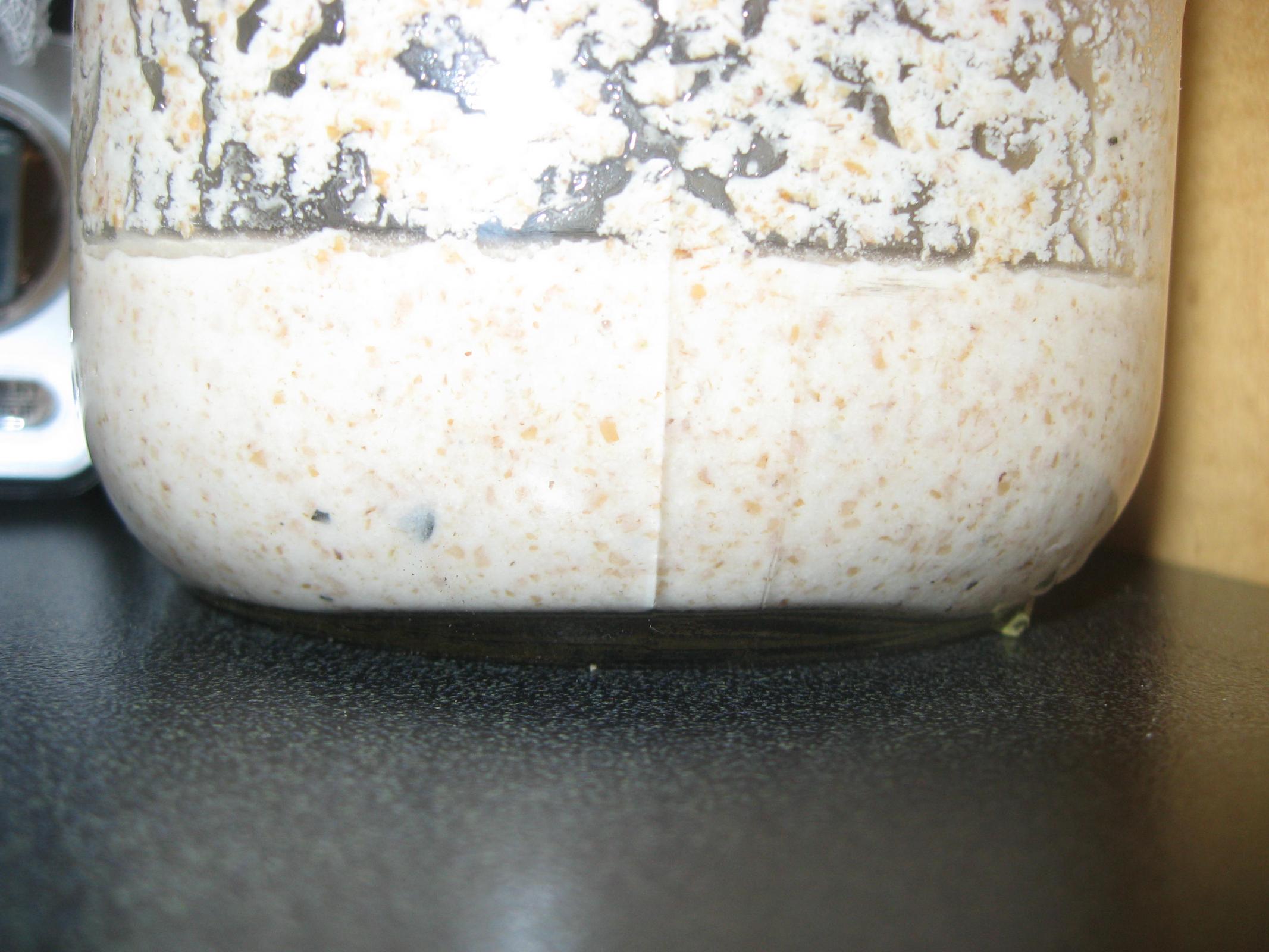 As usual, all input/advice welcome.
More, as it happens ....