Dutch oven bread baking test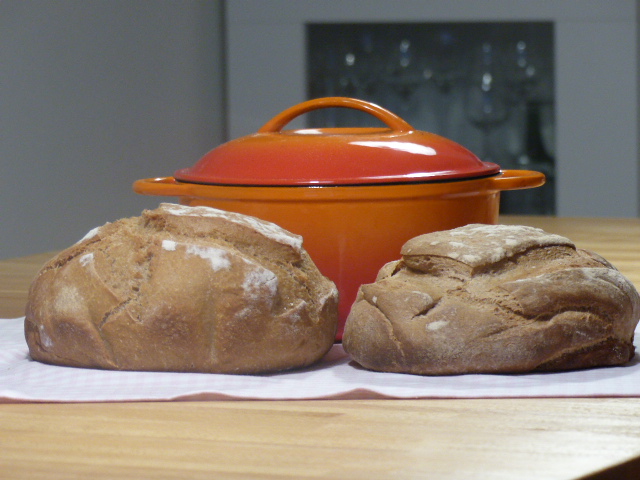 I wanted to see for myself if dutch oven bread baking lived up to all the hype.  So I carried out a direct comparison by baking identical loaves at the same time, just one in the dutch oven and one on a baking tray.    Forgive me here but I am scientist and so I just had to make this little test into a controlled experiment.  See mybreadandbrot.com for details and more comparison pictures of the baked breads.  The bottom line here is that in my humble opinion the bread bread did bake better in the dutch oven and I am really quite impressed with it. I used a basic whole wheat yeast bread recipe for this test.
 I would be interested to hear from anyone who has good or bad experiences with sourdough baking in a dutch oven.
happy bread baking