100% White Whole Wheat Bread @ 100% Hydration Or More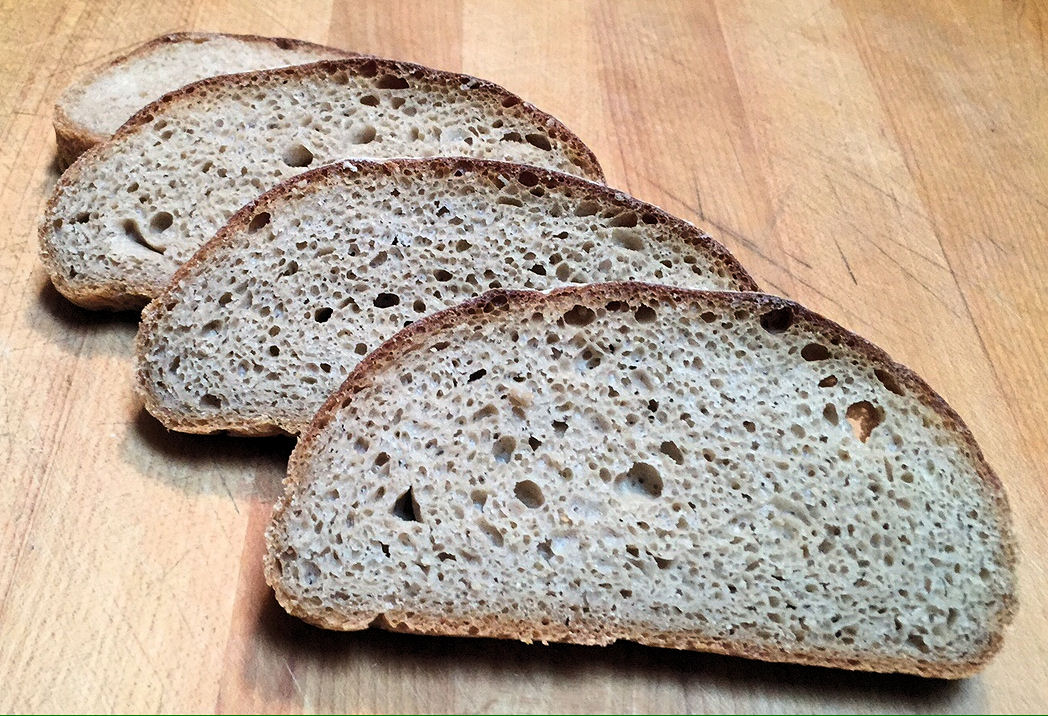 First time trying 100% whole wheat bread and am not sure what needs to be done regarding crumb.  Also, am not sure if it should have been baked more.  Question?  I baked mine in a pan for the first 20 minutes.  Steam for 15 minutes, removed from pan and placed on Pizza Stone.  Finished baking for a total of 35 minutes, plus left in oven for another 10 with door cracked open.  Baked at 450F.  Hydration was probably a bit over 100%. 
Input as to how to make it lighter.  Was afraid to just put on the stone as I was afraid it would flatten out too much.  The pans were about 6 inches wide and about 12 inches long.
Any suggestions would be appreciated.  First hubby said "too dense" when he looked at it, so I was going to dump it, but now he said save it.  He tasted it and thought it was good.  He is diabetic so wanted to try all whole wheat.