Experiment Pizza Sauce Bread With A Hint of Basil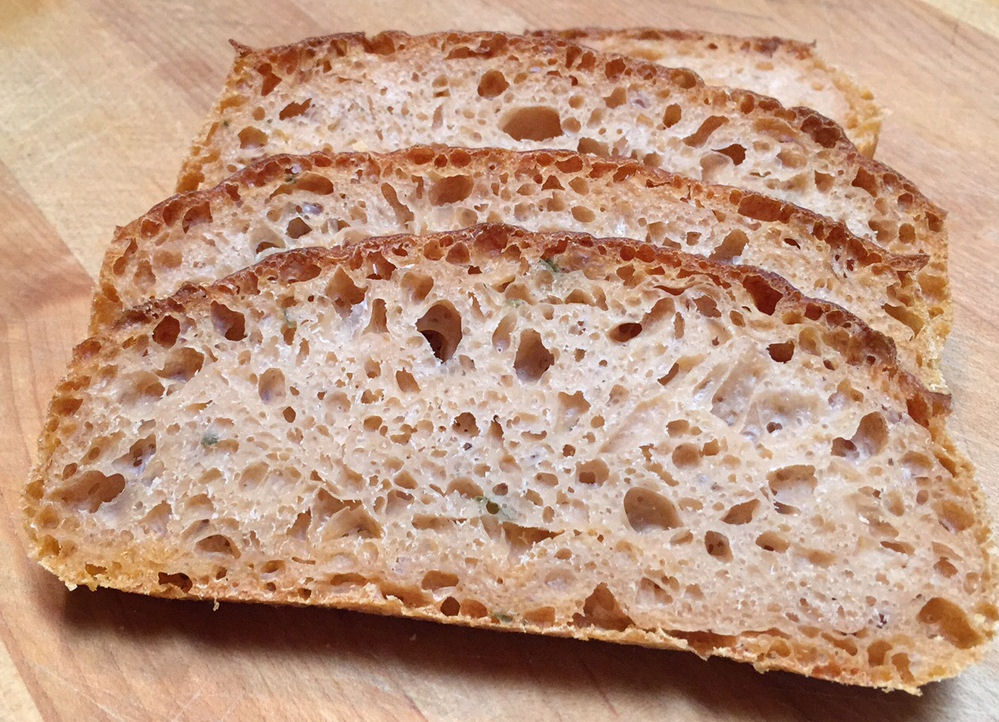 Had let over pizza sauce that I didn't want to waste, so thought I would experiment and make bread with it.  Half was pizza sauce and half was water, but did have to add more.  Didn't think we would like it but we did, and it tastes great.  Just a hint of pizza flavor and basil flavor.  Toasts up great.  Would do this again, with left over sauce.  The sauce I use was not a cooked sauce.
The lighting in the picture isn't quite right.  The bread had a faint tinge of red.