This bake was Ken Forkish's double fed sweet levain and I kept to his schedule as much as I could. I had to refrigerate the first build for a few hours and the second build overnight, so the flavour profile will be somewhat different, but this formula sure makes a nice loaf of bread. Great shreddy crumb and a nice crust.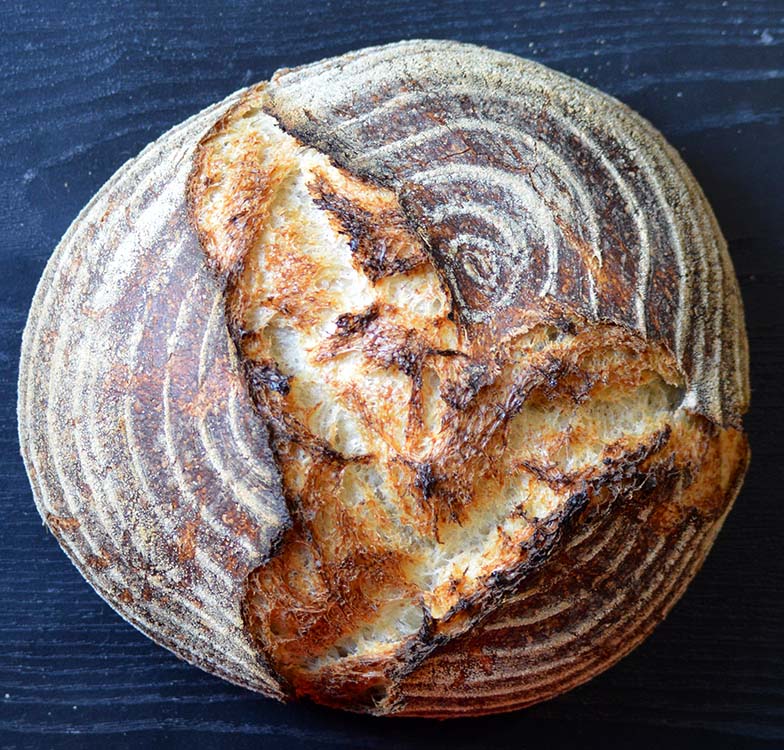 I really enjoy how the loaf blooms open organically by proffing seam side down and baking seam side up.
This was also the first time I tried the stretch and fold in the bowl with wet hands and I really like this method of working dough. With wet hands, I would work the dough ball out of the bowl and let it's weight provide some of the stretch longways, while I stretched out sideways. This is now my preferred method of doing S&F's with high hydration doughs.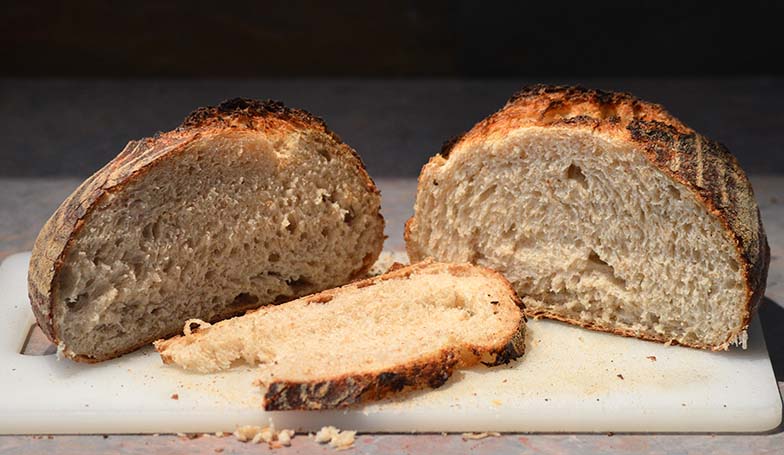 I really like the idea of doing a long overnight proof and then baking from cold. Fire on the oven with the Lodge DO on a baking stone and 5 minutes after 475 is reached, bake it off. Very convenient!
I enjoyed this bake enormously and tomorrow will start another version, but sticking to Ken's levain schedule as close as possible.
Happy baking folks!  Brian