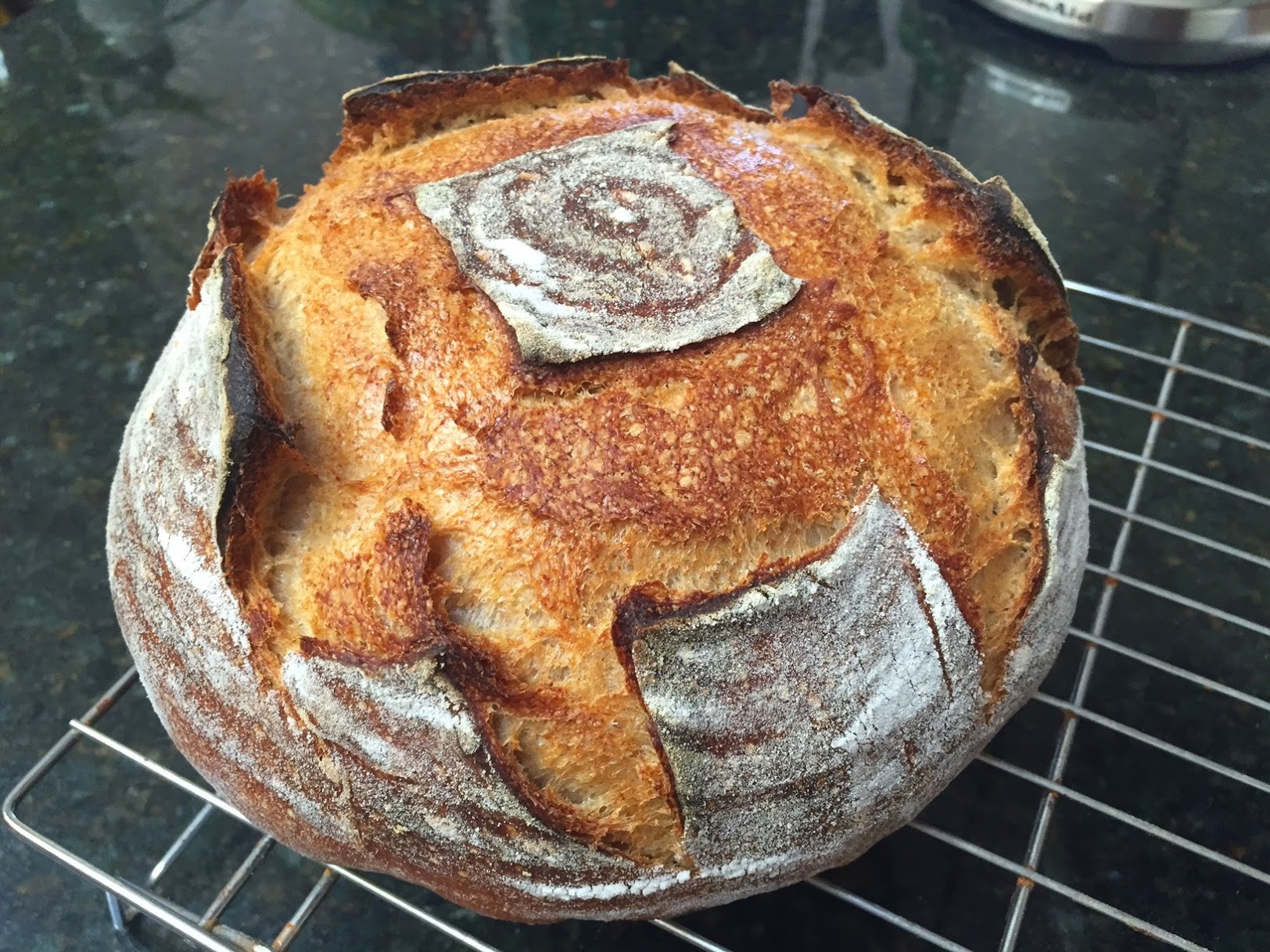 I was inspired by Adventuress-in-Baking's recent post about Hammelman's Vermont Sourdough, so I figured I'd give it a go and do my first double-batch.
I followed the recipe pretty closely, making some adjustments to timing to meet my schedule.
I think both loaves turned out well, though I need to work on not using so much rice flour in my rectangular banneton.
Sorry, no crumb shots.....one loaf went to a friend, and I just haven't taken the time to shoot the crumb of the other.  It is REALLY tasty, though! :)
I reckon it will go well next to this salmon that I smoked up on my WSM....
Bake on!
Rich