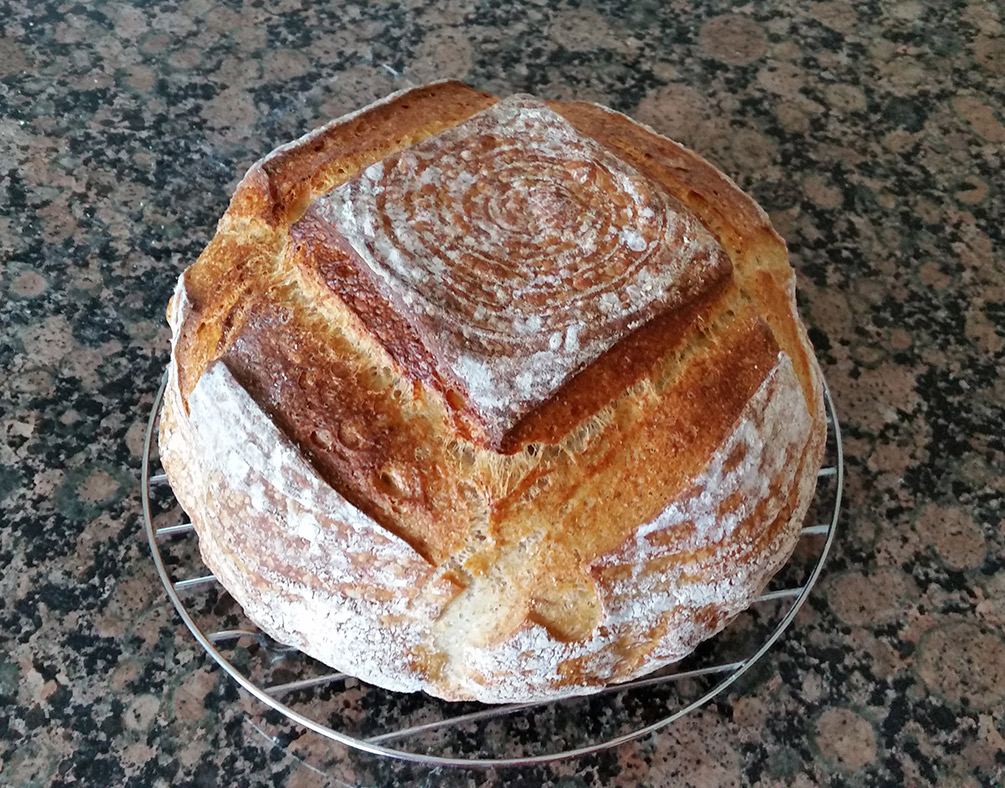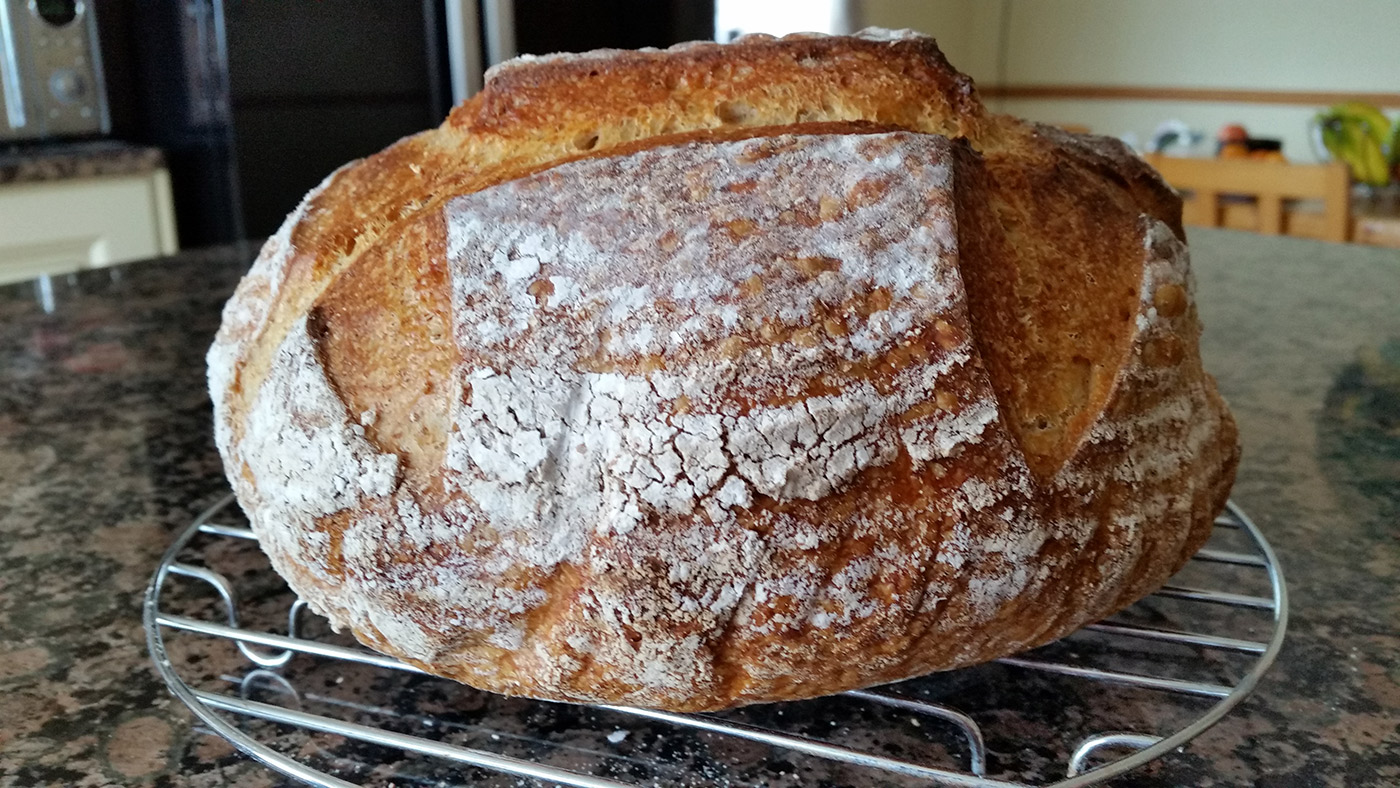 To me it was new to do the finall rise of the bread in the fridge, I usualy do it the other way round, I knead the dough
and put it in the fridge for 12 - 18 hours and then shape the cold dough and put it in the baneton, proof and bake.
This time I shaped the bread after 12  hours bulk fermenting at room temperature and then let the bread rise for baking in the fridge.
It was so much easier to score the loaf for starters.
30 minutes  before I pulled the banneton out of the fridge I pre heated my oven  * in which I had my Dutch Oven *  to
250 C and put the cold shaped bread on parchment paper, scored it, put it in the hot dutch oven and baked.
It worked well.
This is just a simple recipe, nothing special but always yummy.
I changed the recipe slightly by using only 400g wheat flour and 200g  wholewheat flour, usually I use 500g Wheat flour and 200g Whole wheat flour.
200 g mature 50% hydration wheat Starter
400g wheat flour
200g whole wheat flour
300g warm water
   10g salt
     2 Tbsp vegetable oil * I did not have olive oil in the house *
Mix all up, knead until soft , smooth and elastic dough  , bulk ferment for 12 hours, shape the loaf, put it in the banneton, cover with floured kitchentowel and plastic bag, put in the fridge for finall rise and bake straight from the fridge after 12 hours * Over night *.
YUMMY