Bread rolls with dark treacle and sesame on top
I baked these bread rolls today and thought I share the recipe with you.
The rolls are on the sweet side and perfect for all toppings from Jam to cheese...
First Image shows the rolls fresh out of the oven and cooling.
Second Image shoes the crumb of the roll.
Third Image shows MY ROLL with butter , I had to be quick before they are all gone again like yesterdays batch lol.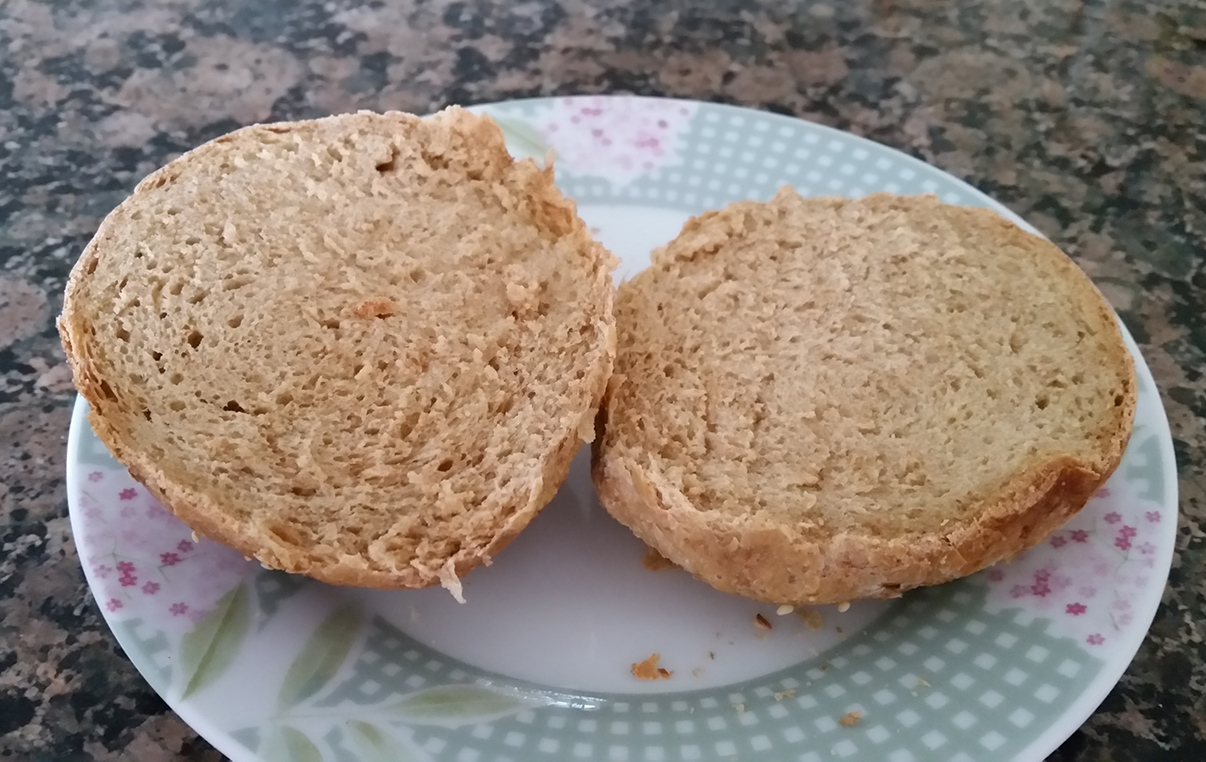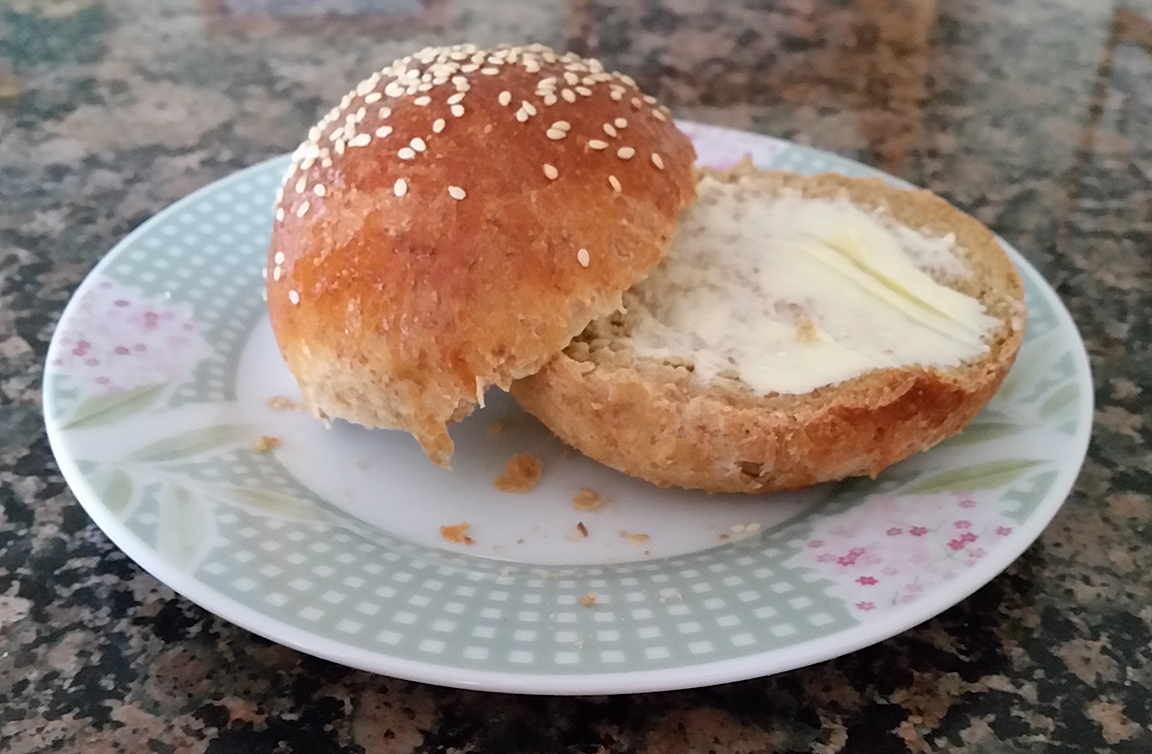 Recipe:
500g wheat flour
200g wholemeal flour
450g warm water 
100g  active 100% hydration sourdough starter 
    2 tsp instant yeast
    2 tbsp oil
   1 tbsp dark treacle
Method : 
Mix all ingredients together and knead until you get a smooth and elastic dough.
* With wetter dough I do french kneading *
Form dough into a ball and put in an oiled bowl, cover with plastic wrap and bulk ferment until doubled in size or up to 2 hours.
Degas the dough divide 10 , shape into 10 small boules and put seamside down on a parchment lined baking tray.
Cover with plastic wrap and let rise for 30-45 minutes.
Preheat oven to 250 C.
Brush the rolls with egg wash and sprinke with sesame seeds.
Put the rolls in the oven and turn down the heat to 200 C and bake the rolls for 30-35 min. if they brown to quickly do cover them losely with Aluminium foil.
I do not use a fan oven , so you reduce the heat by 20 C if you use a fan oven.