The bread is our fav. Wheat and Wholemeal loaf.
I also tried my hand on Tang Zhong custard buns , but I failed.
They tasted GREAT but they are misshapen , I could not get the technique right. pfff
Never mind, I thought I show them anyways, since I baked them. ha
Hubby wants me to make them again. wahhhh
Maybe in time I get the technique right
Here goes * runs and hides under desk *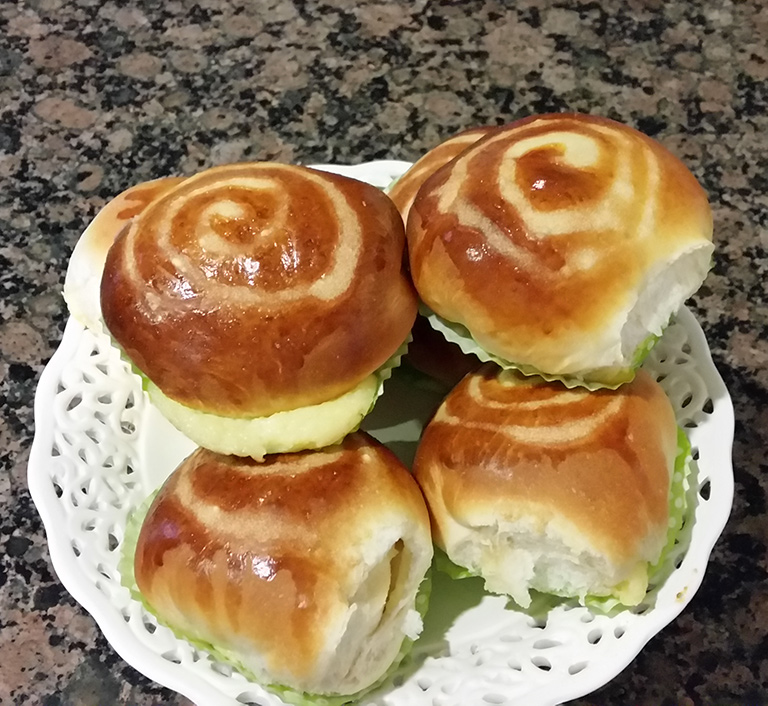 They also turned out to be share an tear and my eggwash is not the best either. 
Yep, the custard spilled out of some of them. sighhhhhhh