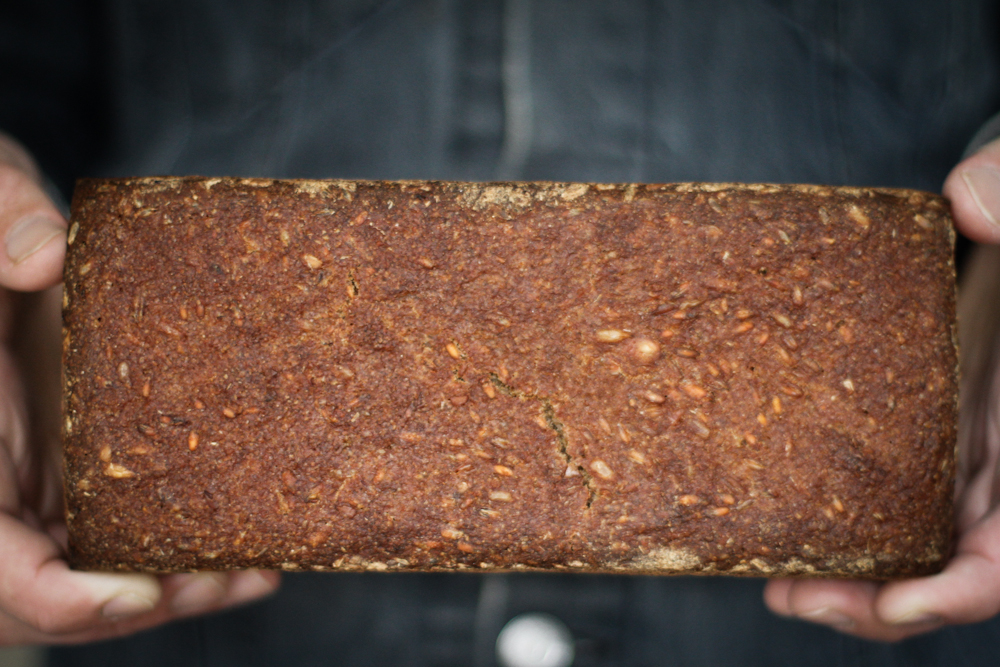 Over the last few days I took my first crack at sprouting grains. It was a resounding success that I feel has probably opened the door to more experimentation and exciting flavors in my bread. This one is primarily sprouted rye flour, sprouted rye berries and seeds. It's a great loaf of dense hearty bread. It smells super malty and sweet and the flavor of the seeds come through nicely.
Here's how I made it
192g Sifted fresh ground hard red (34%)
343g Whole fresh groung sprouted rye (61%)
54g Rye Levain (5% water, 5% rye)
341g Sprouted rye berries (61%)
84g Toasted sunflower seeds (15%)
28g Toasted sprouted pumpkin seeds (5%)
14g Salt (2 1/2%)
30 minute autolyse
mix and rest for 45 minutes
shape and ferment for two hours at room temp
16 1/4 hours in the fridge
5 1/4 hours warming up on a heating pad
bake at 450 for 45 minutes then at 430 for 50 minutes
cool for 24 hours and slice.