February 18, 2015 - 1:36am
Hi, dear TFL'ers
 Wow, has it been a while! Just a quick update of what I've been up to during the last two months:
1 – I attended January's Arts and crafts market. It was fun , but I only sold around 80 percent of my bread (18 total loaves).
2 – I bought a gas convection oven (7 racks), but could not work around connecting it in my rented apartment. (too many restrictions by the building and the gas company). Electrical version was out of question as it needs 90% of my apartment's total wattage. So, I've returned the large oven, and had it replaced by a 4 rack electric oven (countertop size). The other oven is yet to arrive, so more on that later.
3 – I attended February's Arts and crafts Market. The business was slow. I sold only 70% of my bread. The low traffic was, in part, due to my table's location. But, all in all, it was a good, lively market that has been growing and hosting really skilled Artisans. The atmosphere, also, is very friendly and family oriented.
4 – As to my plans to start a Bakery, I have no time yet to commit to an apprenticeship; too much work /family obligations to look after. Will update everyone when it happens. In the meanwhile, I'm still searching for a local partner, and a suitable location for the bakery.
5 – I've changed my Instagram alias from Mebake to : goldenwheatbakeryae. So, you may follow my progress on Instagram, and facebook: GoldenWheatbakeryDubai when I'm away from TFL.
My daughter, acting as my apprenticeship :)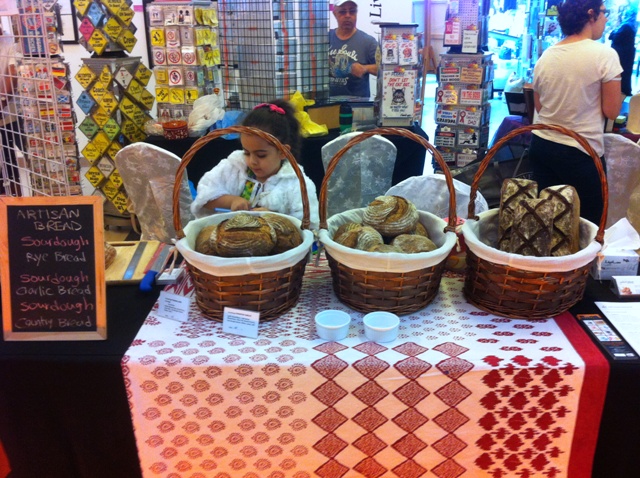 This is a 100% sourdough rye with rye flour soaker and toasted seeds (sunflower, and pumpkin). It is adapted from Hamelman's recipe : 80% sourdough rye with rye flour soaker in his book: BREAD, edition 1.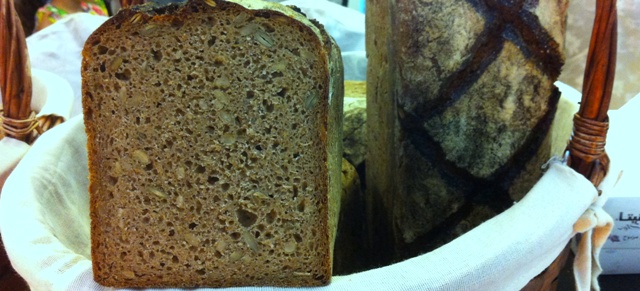 Wishing everyone happy days, and happy baking.
Khalid